« Saturday Evening Movie Thread 01-12-2019 [Hosted By: TheJamesMadison]
|
Main
|
EMT 01/13/19 »
January 12, 2019
Saturday Overnight Open Thread (1/12/19)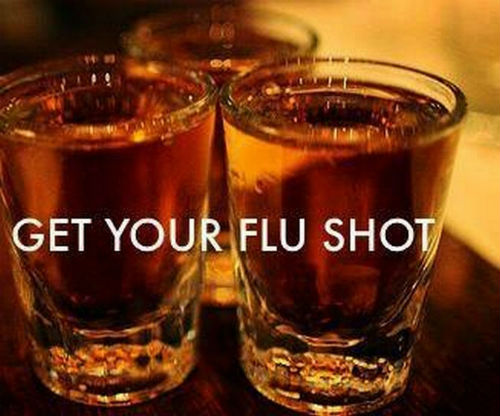 (The ONT: Always looking out for you.)
***
The Saturday Night Joke


A young New York City woman was so depressed that she decided to end her life by throwing herself into the Hudson River. Just before she could throw herself from the bridge, a handsome young man stopped her.


"You have so much to live for," said the man. "I'm a sailor, and we are off to Italy tomorrow. I can stow you away on my ship. I'll take care of you, bring you food every day and keep you happy."

With nothing to lose, combined with the fact that she had always wanted to go to Italy, the woman accepted.

That night the sailor brought her aboard and hid her in a small but comfortable compartment in the hold.

From then on, every night he would bring her three sandwiches, a bottle of red wine and make love to her until dawn.

Two weeks later she was discovered by the captain during a routine inspection.

"What are you doing here?" asked the captain.

"I have an arrangement with one of the sailors," she replied. "He brings me food and I get a free trip to Italy."

"I see," the captain said.

Her conscience got the better of her and she added, "Plus, he's screwing me."

"He certainly is," replied the captain. "This is the Staten Island Ferry."
***

21 photos that are just cursed, illogical or downright gross.

#15 made me giggle.
***

I grew up in a home with a wall mounted rotary phone. It didn't seem that hard to work. Are rotary phones that difficult to operate? H/T Bitter Clinger

'Are we supposed to pick up the phone and then do it?' Hilarious footage shows two teenagers completely baffled by a rotary telephone when given four minutes to make one call
Two American 17-year-olds were challenged to make a call on a rotary phone
They were told to dial a single number within a four-minute time frame
Neither had used an old-style handset before and had difficulties with dialling
The bamboozled pair did not know to pick up the receiver before starting to dial
***

It is January 12th. You still have time. Kiss A Ginger Day.

REDHEADS REJOICE, because the annual Kiss A Ginger Day is fast approaching in Dublin.

Even better still, this latest edition will mark 10 whole years of people locking lips with redheads far and wide.

This Saturday, January 12th, people of every hair colour under the sun are invited to head down to Phoenix Park in the Irish capital from 1pm to 3pm.
***

Think sitting in the doctor's office for a lengthy period of time is torture? Think again.

Beautiful But Deadly: The Creepiest Devices From Medicine's Grisly, Leech-Filled Past
***

The Township of Bellville, NJ is dealing with issues.

BELLEVILLE, N.J. (CBS) – A town in New Jersey has agreed to pay $235,000 to settle a lawsuit with a former court administrator who claims her co-workers created a "sexually hostile workplace," saying one of them squirted her with breast milk.
***

Red neck engineering at its best.

#8 is quite ingenious.
***
***

Racist beer photos. Civil rights issue? Anti-trust issue? Or an ethics violation?

An NAACP official says a Connecticut lawyer's Facebook post is racist and disgusting. The lawyer, on the other hand, says it was intended to test Facebook's screening policies, which he thinks to cater to the "morbidly sensitive."

The New Haven lawyer who posted the material is Norm Pattis, who has a reputation as a "passionate if sometimes controversial attorney," the Connecticut Post reports. He represented the so-called Manhattan madam and lists civil rights cases in his biography.

Pattis' post comprised a photo of three beer cans with white hoods surrounding a brown beer bottle. The bottle was hanging by the neck from a refrigerator rack. The caption read "Ku Klux Coors." The Facebook account is no longer online.
***

If it looks like a restaurant and serves food like a restaurant it is obviously a Genius Award Winner.

A man has denied running a Japanese restaurant from his home, despite neighbours' complaints and a large illuminated sign hanging above his front door.

Norwich city council said it was investigating the address on Earlham Road in Norwich, which features a large sign reading "Orlando's" above the door, a phone number and a web address.

Orlando Williams, who lives at the address, previously ran a Japanese restaurant called Sakura Yakiniku in Norwich city centre and denies running a restaurant from the property.

When asked about the sign by the Eastern Daily Press newspaper, Williams reportedly said: "All I do, I have my name on my house.
***

Tonight's ONT has been brought to you by Poor Dinner Decisions.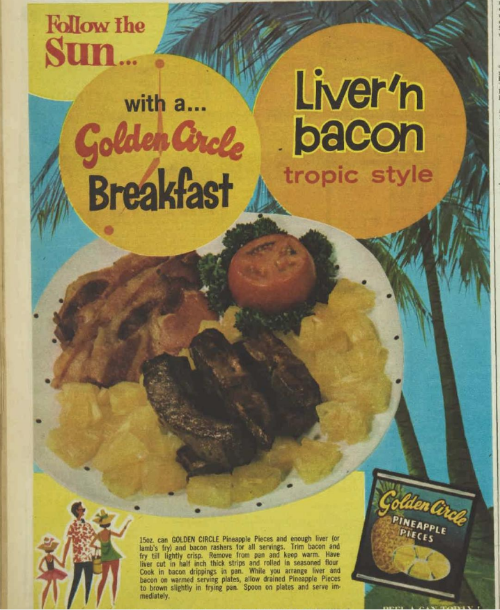 Notice: Posted with permission by the Ace Media Empire and AceCorp, LLC. The ONT is a high capacity ONT.
***
The ONT Musical Interlude
For the people person in each of us. &topic=world_news">

posted by Misanthropic Humanitarian at
09:33 PM
|
Access Comments