« Mid-Morning Open Thread
|
Main
|
In Cairo, Mike Pompeo Repudiates, Mocks Obama's 2009 Cairo Speech »
January 10, 2019
The Morning Rant: J.V. Edition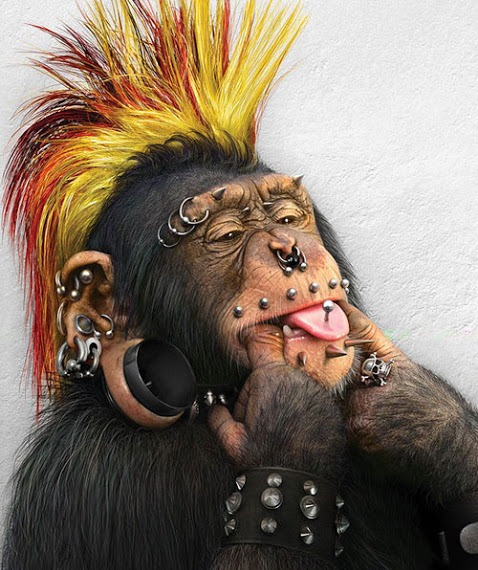 Green New Deal? Damned straight! Sign this monkey up!
Phase 1. A comprehensive design effort (on the order of The Manhattan Project) to create easily manufactured modern nuclear power plants that can be built quickly and with existing manufacturing infrastructure.
Phase 2. Build 200 of them.
Phase 3. Decrease domestic fossil fuel use dramatically.
Phase 4. Become the only world fossil fuel superpower, simultaneously shrinking the ability of Russia to finance its expansionist policies, destroying the funding for many terrorist groups, and realigning geopolitics away from the Middle East and other oil producing nations.
This is what they mean....right?
Growing number of 2020 Democrats supporting 'Green New Deal'

Rep. Eric Swalwell, D-Calif., 37, who says he is looking at a 2020 presidential run, told Fox News he was "excited" to support the proposal and be a part of the process.

"When it comes to climate change, we need to advance policies that don't ask Americans to choose between their jobs and clean air and water," Swalwell told Fox News this week. "We can do that by greening the grid with investments in renewable energy and a wage and skills guarantee for any displaced worker."
Because going nuclear would clean up this country in a big way. We could get rid of those horrid bird-killing machines (wind turbines) and free up all of that wasted land currently being used for solar. Maybe we could also begin to retire some hydro-electric systems and return those canyons and valleys to their former beauty (Hetch Hetchy comes to mind).
******
Folks, this woman could teach a Master-Class on how to neuter leftists.
******
China is the geopolitical problem. Not Russia, which is on a demographic slide that won't end well.
China Will Fail
China has built its rise on its heralded "managed economy." Even the American left has become enamored of its decades-long success. Not a single mainstream U.S. media outlet has backed President Trump's aggressive tariffs against the Chinese, even though Beijing have been ripping us off for years.

For all the criticism, however, Mr. Trump is correct, and the weakness of China's system leaves it uniquely vulnerable to the U.S. pressure campaign.

China's economy is starting to fail. While this won't be surprising to anyone who has studied history and free markets, it is coming as a shock to the legions of Wall Street analysts and establishment media talking heads who have drunk the Kool-Aid of Chinese exceptionalism.

The Chinese aren't exceptional — except maybe at cheating.
I would like to believe this, but it seems a bit...rosy...for my taste.
******
Well, this seems like a good idea!
Police in Canada can now demand breath samples in bars, at home
******
My Twitter Feed
&topic=world_news">

posted by CBD at
11:00 AM
|
Access Comments