« Saturday Evening Movie Thread 07-14-2018 [Hosted By: Moviegique]
|
Main
|
EMT 01/06/19 »
January 05, 2019
Saturday Overnight Open Thread (1/5/19)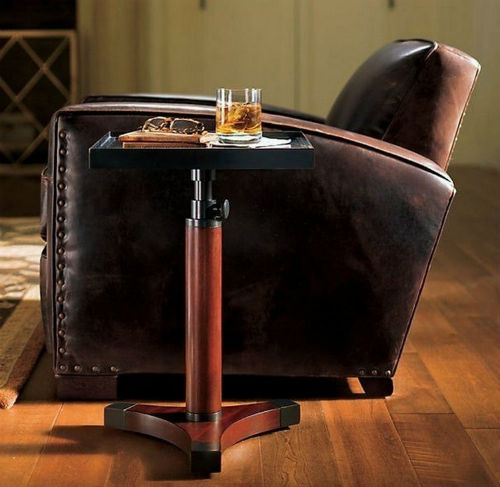 Happy Saturday!
***
The Saturday Night Joke

Passengers on a small plane are waiting for the flight to leave. They're getting a little impatient, but the airport staff assures them the pilots will be there soon, and then the flight can take off.

Finally the entrance opens, and two men dressed in Pilots' uniforms walk up the aisle. Both are wearing dark glasses, one is using a guide dog, and the other is tapping his way along the aisle with a white cane.

Nervous laughter spreads through the cabin, but the men enter the cockpit, the door closes, and the engines start up. The passengers begin glancing nervously around, searching for some sign that this is just a little practical joke. None is forthcoming.

The plane moves faster and faster down the runway, and the people sitting in the window seats realize they're headed straight for the water at the edge of the airport territory. As it begins to look as though the plane will plow into the water, panicked screams fill the cabin.

At that moment, the plane lifts smoothly into the air. The passengers relax and laugh a little sheepishly, and soon all retreat into their magazines, secure in the knowledge that the plane really is in good hands.

Meanwhile, in the cockpit, the pilot turns to the copilot and says, "You know, Jim one of these days, they're gonna scream too late and we're all gonna die." H/T Legally Sufficient
***

Be all that can you be! Hey Misfits, please join us.

The British Army has come under fire for its latest recruitment drive targeting young people with posters calling on "snowflakes, selfie addicts, class clowns, phone zombies, and me, me, millennials" to join the military.

The campaign is a bid to attract young people to join the UK forces by claiming the army is looking for special skills in order to convince young people that their snowflake attitudes, obsession with their phones, and passion for video games make them right for a career in combat.
***

Long time, no see. Good to see you guys stopped by The ONT tonight.
If you're a freshman this year amidst the hustle and bustle of starting college, moving in and figuring out your new routine and lifestyle, orientation leaders at Colorado State University introduced you to an important aspect of CSU's culture: inclusive language.

Inclusive language includes every identity, regardless of race, gender, sexual orientation, ethnicity, etc. During orientation, we were introduced to gender pronouns such as "they/them/theirs." This is something to be excited about, and most of us actively respect people's gender pronouns, but as the semester continues, it has become obvious that inclusive language extends way beyond gender pronouns.
***

Musicians banned from countries. Using extracts from the Quran mixed with heavy metal music is never going to end well.

Musicians and bands touring the globe to play their music to the far reaches of the world has become a staple of the music industry. Just listening to music is one thing, but there is something quite exhilarating about seeing your favorite acts perform in the flesh.

However, musicians and bands touring the world, it seems, is just as much a privilege for the performers as it is for the listeners. Despite the far-reaching tours of many music acts, there are circumstances in which some countries have just flat-out refused to let them play, regardless of their popularity. Criminal offenses, political reasons, and the nonsensical: Here are ten stories behind musicians and bands being banned from playing in certain countries.
***
The ONT Musical Interlude
Janurary 5, 2004, Kinks singer Ray Davies was shot in the leg while on holiday in New Orleans. The 59-year-old singer-songwriter was shot when running after two men who stole his girlfriend's purse at gunpoint. Davies was admitted to the Medical Centre of Louisiana but his injuries were not considered serious. New Orleans police said one person had been arrested, and police were still searching for the second. via thisdayinmusic.com
January 5, 1998, American singer, producer, and politician Sonny Bono was killed in a skiing accident at a resort near Lake Tahoe, aged 62. Bono who was one half on Sonny and Cher scored the 1965 UK & US No.1 single 'I Got You Babe' and had become a US Congressman. The United States Sonny Bono Copyright Term Extension Act of 1998, which extended the term of copyright by 20 years, was named in honor of Bono when it was passed by Congress nine months after his death. via thisdayinmusic.com
***

When 'The Man' attempted to keep Mats Järlström down. He fought back and won.

A federal district court has ruled that the state of Oregon illegally infringed on a man's First Amendment rights for fining him $500 because he wrote "I am an engineer" in a 2014 email to the state's Engineering Board. The court ruled that the provision in the law he broke is unconstitutional, which opens the door for people in the state to legally call themselves "engineers."

This dystopian saga dates back to 2013, when Mats Järlström's wife, while driving, was caught by a red light camera near their home in Beaverton, Oregon. Rather than pay the red light camera fine, Järlström, an electrical engineer, spent months researching the specifics of yellow light timing and red light cameras, and learned that his wife had likely been ticketed for running a yellow light. Järlström began sharing his findings on his personal website, at conferences, and even got featured on 60 Minutes. He also wrote several emails to the Oregon Board of Engineers explaining what he had found. In the email, he noted that he was an "engineer."
***

Forty-Five Things I Learned in the Gulag.

For fifteen years the writer Varlam Shalamov was imprisoned in the Gulag for participating in "counter-revolutionary Trotskyist activities." He endured six of those years enslaved in the gold mines of Kolyma, one of the coldest and most hostile places on earth. While he was awaiting sentencing, one of his short stories was published in a journal called Literary Contemporary. He was released in 1951, and from 1954 to 1973 he worked on Kolyma Stories, a masterpiece of Soviet dissident writing that has been newly translated into English and published by New York Review Books Classics this week. Shalamov claimed not to have learned anything in Kolyma, except how to wheel a loaded barrow. But one of his fragmentary writings, dated 1961, tells us more.

1. The extreme fragility of human culture, civilization. A man becomes a beast in three weeks, given heavy labor, cold, hunger, and beatings.

2. The main means for depraving the soul is the cold. Presumably in Central Asian camps people held out longer, for it was warmer there.

3. I realized that friendship, comradeship, would never arise in really difficult, life-threatening conditions. Friendship arises in difficult but bearable conditions (in the hospital, but not at the pit face).

4. I realized that the feeling a man preserves longest is anger. There is only enough flesh on a hungry man for anger: everything else leaves him indifferent.

The nice thing about modern day television, you can change the damn channel.
"Watching a hallmark movie is like taking half a benzo in an Ikea showroom in the middle of Stockholm," ​writes Toronto-based culture writer ​Soraya Roberts in an article for The Walrus that resurfaced this season titled "The Unwatchable Whiteness of Holiday Movies." Her critique of the saccharine TV-movies, which have enjoyed ​a substantial growth in viewership since President Donald Trump took office, is that they represent a very narrow subset of American ​culture: Suburban, middle-class whites. Or as Roberts put it, "interchangeable, white-as-snow narratives."

Roberts takes issue with the ​"feel-good" channel pandering to a particular -- i.e., conservative -- perspective on wholesomeness. "A sanctuary for religious conservatives," she writes.
***

Cute. Explosive and tonight's Genius Award Winner.
Go ahead and click, you know you want to.
***

Tonight's ONT has been brought to you by His & Hers Jewelry.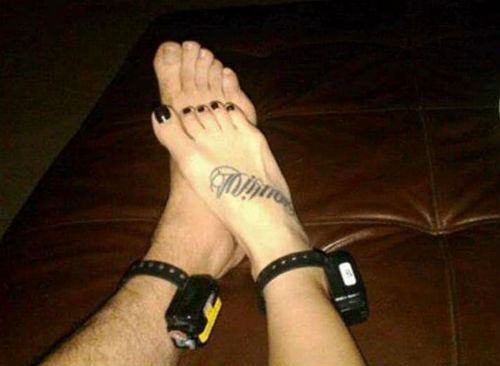 Notice: Posted with permission by the Ace Media Empire and AceCorp, LLC. Saturday night's alright for ONTing.

posted by Misanthropic Humanitarian at
09:37 PM
|
Access Comments