« Surprise: Transgender Dominates His Female Competition in Texas State Wrestling Championships
|
Main
|
Times Square New Years Eve Countdown »
December 31, 2018
New Years Eve Overnight Open Thread (12/31/18)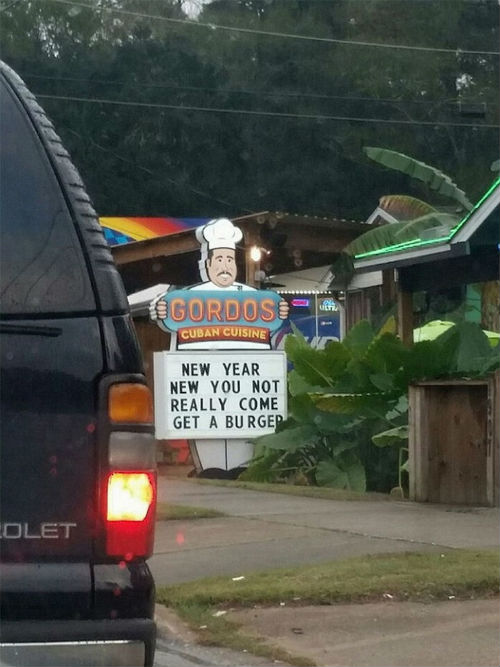 Happy New Year from The ONT
***
The Quotes of The Day

Quote I

The thing about places like Portland and San Francisco is that they aren't nice. They have a reputation for being wooly and hippieish and silly, but they are in fact very angry places, full of very angry people. They are also highly segregated places in ways that the South and Southwest really aren't. Angry white people with money make the world go 'round, apparently. Kevin D. Williamson

Quote II

"I refuse to patronize businesses that reject cash payments, even though I primarily use debit or credit," City Councilman Ritchie Torres of the Bronx

Quote III

"Well, now we know. Facebook has a secret rulebook for policing speech. I was banned from posting on Facebook last week for 24 hours. Why? Because of a post from back in 2016 about North Carolina's House Bill 2 (the bathroom bill). Facebook said the post went against their 'community standards on hate speech.' Facebook is trying to define truth." Rev. Franklin Graham
***
New Year's Eve Joke H/T Hrothgar.
***

Why don't we just wear burlap and frown all the time? Forget the party balloons.

Environmentalists in the Philippines have deflated plans for what was to be the largest balloon drop in an indoor dome.

Cove Manila, a beach-themed nightclub in the country's capital region, canceled its plans to release 130,000 latex balloons to mark the New Year, a stunt to make it into the Guinness Book of World Records.

"The event for sure will be record-breaking for its wastefulness," Aileen Lucero, national coordinator of EcoWaste Coalition, told Rappler. "[Consider] the resources required to make the balloons and to organize the balloon drop for a few minutes of hollow entertainment for those who can afford it."
***

I certainly feel better about this New Year's Eve celebration.

This is a first for the celebration. The will fly overhead and join more than 1,200 cameras which will be in place during the event. Other drones will not be allowed to fly. As a safety measure, the drones will be tethered to a building to prevent them from falling into the massive crowd expected that night. The crowd will is expected to reach up to 2 million people during the New Year's Eve bash on Monday, December 31.

It was announced that the New Year's Eve celebration in Times Square will be l be dedicated to the freedom of press. Joel Simon, executive director of the Committee to Protect Journalists, will initiate the ball drop on Monday in Times Square while yet-to-be-named journalists from various U.S. and international outlets will be the guests of honor at the party in one of the most iconic party spots for New Year's Eve.
***
Cyber bullying legislation, necessary legislation or a slippery slope?

Internet trolls may run rampant these days, but now they have one less state to do it from. According to a report from Metro Times, a Detroit-based news site, cyberbullying is now a crime worthy of possible jail time for offenders.

Cyberbullying has been officially classified as a misdemeanor in Michigan, thanks to a bill signed by Governor Rick Snyder and sponsored by fellow Republican Rep. Pete Lucido. The new law will take effect in March.

The law has a tiered system which takes into account how severe the supposed cyberbullying is.
***
Cursing is a bad habit and one that I am trying to break. One way is, whenever I catch myself in an angry cursing moment, to recite a prayer instead. And the goto prayer in these multiple moments is always the Lord's. It's brief. It's beautiful. Plus I can say it at high speed and by rote; a Christian prayer wheel.

Our Father which art in heaven,
Hallowed be thy name.
Thy kingdom come,
Thy will be done in earth, as it is in heaven.
Give us this day…

The Lord's Prayer also has a hidden benefit. It has, at its core, one simple but profound request:

"Give. Us. This. Day."

That's it. That's the real core of all prayers. That is the one request of the Lord without which nothing else matters. This day is what all our past, lost days flow towards and which all our future hoped-for days flow from. Without the gift of "This Day" the ones that have passed have no meaning and the ones that are to come have no potentiality. Both are but abstractions or, as the poet has it:
***
The ONT Musical Interlude
&
***
A funny thing happened at Time Magazine, none of these people were Time's Person of The Year.

China's practice of "disappearing" political dissidents, corrupt public officials and virtually anybody deemed a threat to Communist Rule has been widely documented in the Western media (but not so well-documented in state-controlled mainland media). But in 2018, the regime of President Xi Jinping widened its dragnet to include a broader mix of high-profile figures, including a movie star, foreign nationals and even the head of the an international law enforcement organization.

Even prominent Marxists weren't spared the most terrifying of judicial punishments - a clandestine rendition to a Chinese "reeducation camp" (where most of the missing presumably ended up). This year more than any other in recent memory laid bare the lengths to which the Communist Party will go to quash any perceived threats, be they activists and dissidents, or senior level bureaucrats.
***

Good-bye Nissan Juke and other cars who will not be around in 2019.

All of us must face death eventually. That is even true of our best friends, the cars. It's inevitable and natural. But when the death is indicative of a greater and more depressing trend, then it's extremely sobering. This year, we saw the death of a lot of sedans. Like, a lot a lot. Here are the cars that died in 2018.

I like sedans. They're smaller, more manageable and more stylish than their crossover counterparts. I'm sorry to see a lot of them go, but many of these entries just weren't finding buyers. Someone has to be a loser in capitalism.

2018's car deaths were also accelerated by some big, corporate overhaul decisions, which you'll read about below. It's not lost on me that there are very few big crossovers and trucks on this list. Hmmm

Consumers want big crossovers and trucks. And balloons and plastic straws.
***

You think your winter sucks? Think again. You could be living in Norilsk, Russia.

But few places get it quite as bad as Norilsk, Russia, where residents won't see a sunrise until mid-January. Worse yet, it's arguably the coldest city in the world.
***

Of course this offensive, it is Paul Joseph Watson discussing Louis C.K. Ace covered this topic earlier today. And is worth a read if you missed it.
***

Live Más, Genius Award Winner.

California authorities have captured an inmate who escaped from San Quentin and went on the run for four days.

Shalom Mendoza, 21, was taken into custody at a Taco Bell in Paso Robles, more than 200 miles southeast of the prison, on Saturday after receiving a tip from a member of the public.
***

Stranded at sea. AHOY! Tonight's Feel Good Story of The Day.

Two sailors who were low on food and stranded at sea for nearly three weeks desperately needed a miracle.

Then a cruise ship appeared.

On Friday night, a Royal Caribbean cruise ship rescued two men who were stranded at sea for 20 days in a small fishing boat somewhere between Jamaica and Grand Cayman.

And the chance encounter was only possible because the cruise ship had been rerouted.

Royal Caribbean's chief meteorologist James Van Fleet said the ship took a detour from its normal itinerary due to poor weather and would have not located the castaways otherwise.

No names given. Inquiring minds want to know if this was Bill Kristol and his side kick Stephen Hayes.
***

Tonight's ONT has been brought to you by Jumping Into A New Year.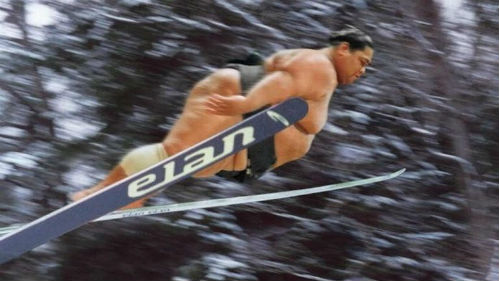 H/T redc1c4
Notice: Posted with permission by The Ace Media Empire and AceCorp, LLC. Best wishes for a Happy New Year!!

posted by Misanthropic Humanitarian at
09:30 PM
|
Access Comments