« EMT 12/30/18
|
Main
|
Is This Peak Stupid? Because It Sure Seems That Way: NY Town Sponsors Toy Gun "Buyback" »
December 30, 2018
Sunday Morning Book Thread 12-30-2018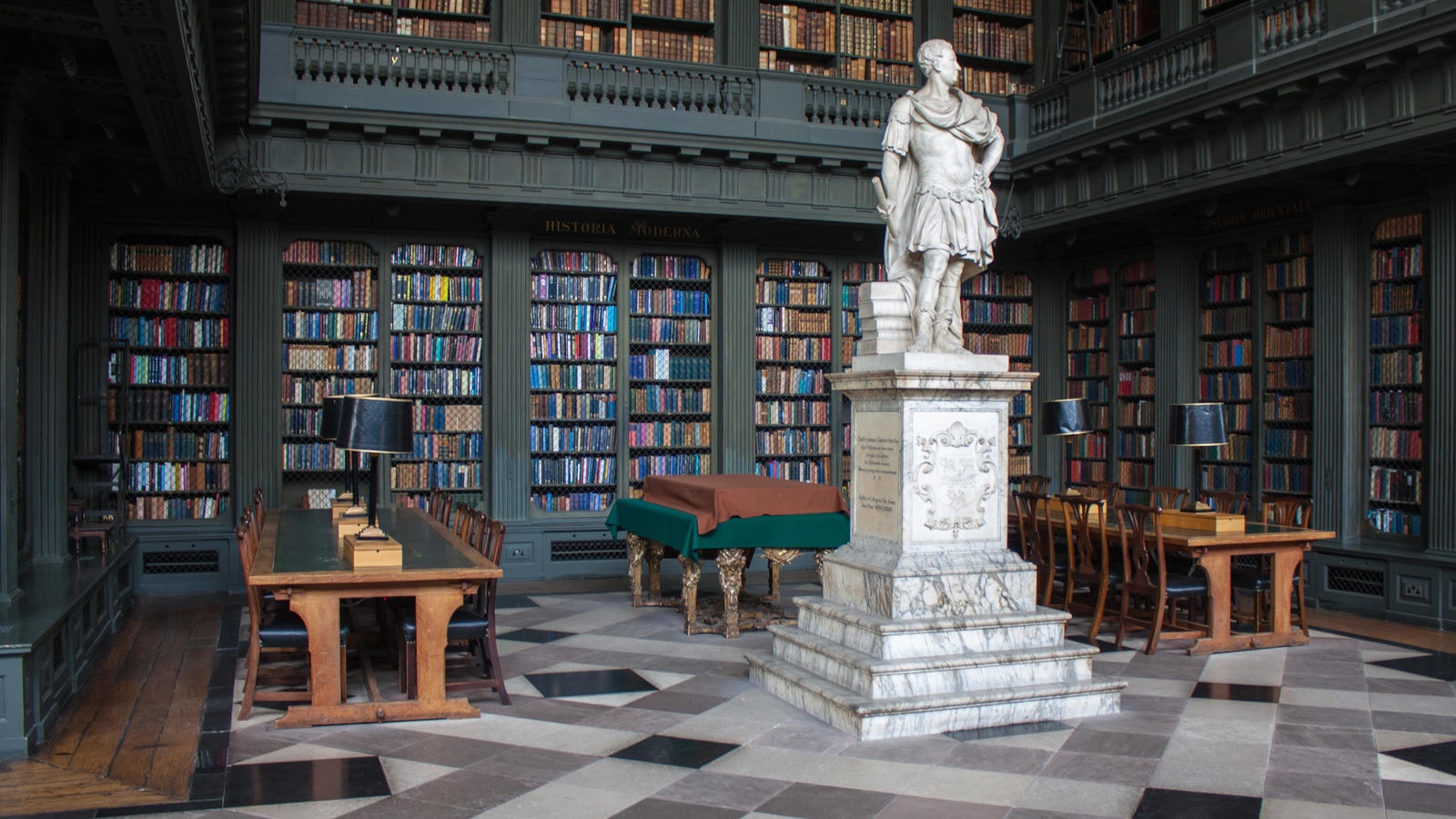 Codrington Library, University of Oxford

Good morning to all you 'rons, 'ettes, lurkers, and lurkettes, wine moms, frat bros, and everybody who's holding your beer. Welcome once again to the stately, prestigious, internationally acclaimed and high-class Sunday Morning Book Thread, a weekly compendium of reviews, observations, and a continuing conversation on books, reading, and publishing by escaped oafs who follow words with their fingers and whose lips move as they read. Unlike other AoSHQ comment threads, the Sunday Morning Book Thread is so hoity-toity, pants are required. Even if it's these pants, which are weird that anyone should have, as that movie wasn't that good.

Pic Note
You know it's a kick-ass library because it's got a life-sized marble statue of a Roman guy in it. And do click on it to see the larger, more spectacular, view.


It Pays To Increase Your Word Power®
To AMPLEX someone is to embrace them.
Usage: I remember I used to own an Amplex stereo back in the 70s.
The Great Indoorsman
"I am a product of long corridors, empty sunlit rooms, upstairs indoor silences, attics explored in solitude, distant noises of gurgling cisterns and pipes, and the noise of wind under the tiles. Also, of endless books."

C.S. Lewis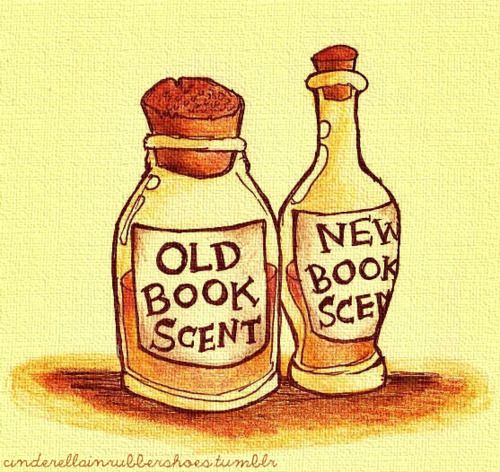 Perhaps Sooner Than You Think
I discovered this book while looking for another book, The Knowledge: How to Rebuild Civilization in the Aftermath of a Cataclysm by Lewis Dartnell, which claims to answer the question, how would you go about rebuilding a technological society from scratch?
Lewis Dartnell proposes that the key to preserving civilization in an apocalyptic scenario is to provide a quickstart guide, adapted to cataclysmic circumstances. The Knowledge describes many of the modern technologies we employ, but first it explains the fundamentals upon which they are built. Every piece of technology rests on an enormous support network of other technologies, all interlinked and mutually dependent. You can't hope to build a radio, for example, without understanding how to acquire the raw materials it requires, as well as generate the electricity needed to run it. But Dartnell doesn't just provide specific information for starting over; he also reveals the greatest invention of them all—the phenomenal knowledge-generating machine that is the scientific method itself.
Update: Link to dead tree edition.
I am reminded of the classic essay I, Pencil by Leonard Read, which describes in detail the complex web of all of the agricultural, and metallurgical, and mining processes that have to be in place in order to manufacture an item we think is so basic and simple.
While we're rebuilding civilization, we may have to make do with something like this, Old-Fashioned Labor-Saving Devices: Homemade Contrivances and How to Make Them:
The practical, intriguing American devices contained in this handbook come from an era long before milking machines, pesticide sprayers, and industrial hay balers. Designed to speed and simply everything from making your own butter to protecting drain outlets to organizing and storing tools, the easy-to-make mechanisms you'll find here can be just as useful for today's farmer as they were for frontier homesteaders.

Discover how to transform odds and ends—scraps of lumber from old building projects, leftover sections of barbed wire, the box spring sitting in the attic—into handy household implements. With the illustrated instructions here, you can make a movable nest for hens, a ribless boat, a contraption to extricate a mired animal, a farm cart with movable racks for larger roads, a wire fence tightener, a fruit picker, a grindstone set and frame, and much more. This book is perfect for the rancher, farmer, craftsman—anyone with a love of the rural life.
Probably not included: how to be a whiny little dweeb on Twitter.

Books By Morons
'Ette author right wing yankee has just published a new novel which she tells me is "a sweet regency romance that should appeal to the 'ettes." Here is the blurb for The Secret of Seavale:
A cottage by the sea, nestled in a respectable neighborhood. It should be a safe haven...

Elizabeth Markham has run away from school and seeks the house of her godmother, six miles outside of Portsmouth. Seavale Cottage is a place of peace, and Elizabeth will be safe under Mrs. Brownhurst's care.

But she arrives at Seavale only to discover that Mrs. Brownhurst has gone away, leaving Elizabeth to fend for herself. She finds assistance in her servants and in her very obliging neighbor, Captain Randall, and all is well until Seavale is beset by strange nighttime happenings. Elizabeth is about to discover that her place of refuge holds more danger than she ever dreamed, and she must gather all of her courage and resources if she and her friends are to survive the secret of Seavale.
The Kindle edition is $2.99. It is also available in paperback.

___________
I've mentioned Ye Olde Magick Shoppe before, a thematic short story anthology centered around the buying and selling of magic. This was brought to my attention again by the (mostly) lurking moron known as 'Long-time Commenter, First-time Reader' because he wants you to buy it and read his story 'Polimancy' which was included in it.
LTCFTR informs me that at least one other moron's story is in the collection as well.
He also wants you to read it because the other stories (and one novella) are good, too, well worth the $4.99 price for the Kindle edition. If you would enjoy a fun take on the fantasy genre, this one is for you.

___________

Moron Recommendation
135 One book that gets less attention than it deserves is Thomas Sowell's Marxism.

Posted by: Eeyore at December 23, 2018 10:07 AM (VaN/j)

Seconded!

Posted by: CharlieBrown'sDildo at December 23, 2018 10:19 AM (wYseH)
So that's two votes for Marxism: Philosophy and Economics, for which I can find only expensive and/or used copies. Which means it is most likely out of print. No e-copies, either.
There's also no blurb, so I grabbed the following text from a reader review:
I wanted a book that simply told me what Marx and his economics and philosophy were all about, without adding modern interpretations into it. And this book does exactly that. It is a bit difficult to follow at times, obviously the more you know about classical economics (the economics Marx used as a springboard for his own analysis) and philosophy the better. The book fills in some detail on the philosophical background that Marx and Engels grew up in, but leaves out some of the important economic details. This is a book for those with a grounding in economics, especially those who know how classical economics differs from modern economics (Sowell's "On Classical Economics" or "Classical Economics Reconsidered" would make a great companion book to this)...

Until the final chapter, you'd have no idea where to place the author on the political or economic spectrum. It is simply an objective interpretation of Marx up until that point, and the only "sermonizing" is when Sowell goes out of his way to explain more modern (and corrupt) interpretations of Marxism which are not supported by the writings of Marx/Engels. The last chapter, on the legacy of Marx, adds some critiques from an economic, historical, and even moral standpoint, although Sowell makes it clear that what happened in the USSR, China, Cuba, etc., is not what Marx planned (Marx did not support revolutionary groups overthrowing governments, rather he believed that communism would *emerge* after certain conditions had been met).
I have read that was Lenin who didn't think that this "emergence" would just happen, but had to be helped along by a small group of dedicated, "woke" revolutionaries.
___________
245 Greetings:

My best book of the year is "Skin in the Game" by a guy named Taleb. My local library has it in its Dewey Decimal Free (meaning Purged)"Philosophy" section.

I found the author's writing a bit difficult initially but once I got in tune with it I found a world of wisdom in a rather small book.

Would highly recommend it as a prophylactic for those young folks preparing to enter "the academy".

Posted by: 11B40 at December 23, 2018 11:28 AM (evgyj)
Skin in the Game: Hidden Asymmetries in Daily Life by Nassim Nicholas Taleb looks like an interesting book. The title is a picturesque description of accepting the responsibilty of one's own risks, which Taleb says is "an essential attribute of heroes, saints, and flourishing people in all walks of life."
The phrase "skin in the game" is one we have often heard but rarely stopped to truly dissect. It is the backbone of risk management, but it's also an astonishingly rich worldview that, as Taleb shows in this book, applies to all aspects of our lives. As Taleb says, "The symmetry of skin in the game is a simple rule that's necessary for fairness and justice, and the ultimate BS-buster," and "Never trust anyone who doesn't have skin in the game. Without it, fools and crooks will benefit, and their mistakes will never come back to haunt them."
A few months ago, I was thinking about the remarkable, uh, "flexibility" of the policies of some conservative pundits that the Age of Trump has revealed that was making me question whether they were really ever conservative, notably the ease with which they were actually advocating voting for Hillary. And then it dawned on me that they, to use Taleb's phrase, do not have any skin in the game. That is, whether Hillary or Trump gets elected, they'll still have jobs. They'll still be able to live in their upper-crust DC suburban neighborhoods and send their children to private schools. So for them, elections are like following college football, or professional hockey, or whatever sport you prefer. You may not like it when your team loses, but it doesn't affect your ability to live and work and care for your family. To be specific, Bret Stephens would be perfectly content under President Hillary Clinton because he's not going to be thrown out of work if she makes a crappy trade decision. He'll keep his writing gig regardless. In fact, he'll can probably pick up a few extra bucks as a guest speaker on Bill Kristol's 2019 cruise wherein he can strut and preen about what a great conservative he is. The whole thing infuriated me, but the end result is that I now take the conservative pundit class far less seriously now, and that's a good thing. I'm not sorry to see the Weekly Standard disappear into oblivion and I won't feel bad in the least if NRO ever follows suit.
Taleb is also known for his book The Black Swan: The Impact of the Highly Improbable, a discussion of the highly improbable events that have a huge impact on the world, such as the success of Google, or, I would add, the election of ORANGEMANBAD.
___________
Don't forget the AoSHQ reading group on Goodreads. It's meant to support horde writers and to talk about the great books that come up on the book thread. It's called AoSHQ Moron Horde and the link to it is here: https://www.goodreads.com/group/show/175335-aoshq-moron-horde.

___________
So that's all for this week. As always, book thread tips, suggestions, bribes, insults, threats, ugly pants pics and moron library submissions may be sent to OregonMuse, Proprietor, AoSHQ Book Thread, at the book thread e-mail address: aoshqbookthread, followed by the 'at' sign, and then 'G' mail, and then dot cee oh emm.
What have you all been reading this week? Hopefully something good, because, as you all know, life is too short to be reading lousy books.


posted by OregonMuse at
09:00 AM
|
Access Comments