« Christmas Eve Caroling Thread
|
Main
|
EMT Christmas 2018 »
December 24, 2018
Christmas Eve Overnight Open Thread (12/24/18 )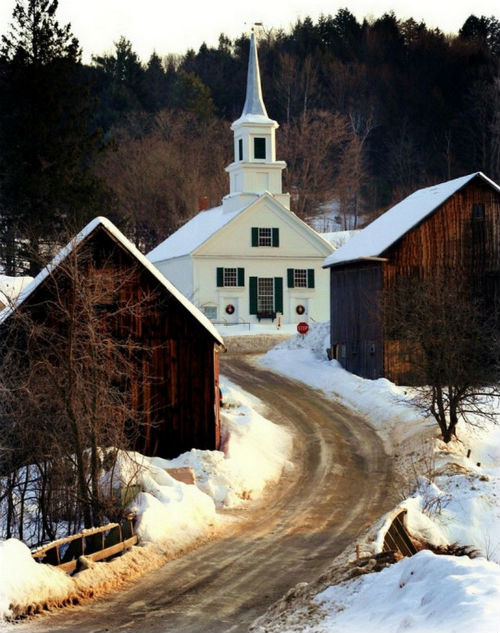 (Joy To The World)
***
Quote of The Day
Luke Chapter 2, King James Version

And it came to pass in those days, that there went out a decree from Caesar Augustus that all the world should be taxed.

2 (And this taxing was first made when Cyrenius was governor of Syria.)

3 And all went to be taxed, every one into his own city.

4 And Joseph also went up from Galilee, out of the city of Nazareth, into Judaea, unto the city of David, which is called Bethlehem; (because he was of the house and lineage of David:)

5 To be taxed with Mary his espoused wife, being great with child.

6 And so it was, that, while they were there, the days were accomplished that she should be delivered.

7 And she brought forth her firstborn son, and wrapped him in swaddling clothes, and laid him in a manger; because there was no room for them in the inn.

8 And there were in the same country shepherds abiding in the field, keeping watch over their flock by night.

9 And, lo, the angel of the Lord came upon them, and the glory of the Lord shone round about them: and they were sore afraid.

10 And the angel said unto them, Fear not: for, behold, I bring you good tidings of great joy, which shall be to all people.

11 For unto you is born this day in the city of David a Saviour, which is Christ the Lord.

12 And this shall be a sign unto you; Ye shall find the babe wrapped in swaddling clothes, lying in a manger.

13 And suddenly there was with the angel a multitude of the heavenly host praising God, and saying,

14 Glory to God in the highest, and on earth peace, good will toward men.

15 And it came to pass, as the angels were gone away from them into heaven, the shepherds said one to another, Let us now go even unto Bethlehem, and see this thing which is come to pass, which the Lord hath made known unto us.

16 And they came with haste, and found Mary, and Joseph, and the babe lying in a manger.

17 And when they had seen it, they made known abroad the saying which was told them concerning this child.

18 And all they that heard it wondered at those things which were told them by the shepherds.

19 But Mary kept all these things, and pondered them in her heart.

20 And the shepherds returned, glorifying and praising God for all the things that they had heard and seen, as it was told unto them.
***
Keeping track of Santa despite the government shutdown.
***
***
The ONT Musical Interlude
&
***

Celebrate The George Washington way.

GEORGE WASHINGTON'S CHRISTMAS EGGNOG RECIPE
"One quart cream, one quart milk, one dozen tablespoons sugar, one pint brandy, ½ pint rye whiskey, ½ pint Jamaica rum, ¼ pint sherry
—mix liquor first,
then separate yolks and whites of 12 eggs,
add sugar to beaten yolks,
mix well.

Add milk and cream, slowly beating.
Beat whites of eggs until stiff and fold slowly into mixture.
Let set in cool place for several days.
Taste frequently."
***
Charles Dickens and the white Christmases of London.

It was 25 December, and little George Adamson ran to the window, hoping to find a white world on the other side. But once he drew the curtains, disappointment set in. It was another year without snow on Christmas Day.

Now, as a geography lecturer at King's College London, he knows who to blame for his misplaced expectations: Charles Dickens, who populated his stories with snowy depictions of the holiday period.

That people like him imagine a snow-covered Christmas has always intrigued Adamson. In the UK, where he grew up, December is not a particularly snowy month – yet shops sell cards with white Christmas illustrations and restaurants decorate with fake snow. Where are people taking on these expectations if they haven't lived them?
***

Yes Horde: It is a wonderful life. H/T Bluebell
***

Christmas celebrations at National Parks, which by the way will remain open during this 'fiscal crisis'.
***

It's never too late to fall in love, Especially for Santa Claus.

We all know Santa Claus and Mrs. Claus have been married for years, possibly centuries.

But a St. George man finally popped the question to the woman he loves, 40 years after they met at a St. George middle school.

The two 53-year-olds were hired by photographer Alyssa Ence for a family party in St. George.

Ence is a professional photographer based in St. George
***

The American Spirit, helping others who need it. Modern day Paul Bunyan and his twin sons.


LAKE STEVENS — They not only got buff, they got famous.

Shane McDaniel and his 20-year-old twin sons, Henry and Harrison, spent eight months slinging axes to transform their East Lakeshore Drive home into a fortress of firewood.

Instead of selling the wood, which McDaniel values at $10,000, he's giving it away to people in need. Free, with delivery.
***
Weekly commenter stats for week of 12-23-2018
Top 10 commenters:
1 [526 comments] 'Mark Andrew Edwards, buy ammo' [73.86 posts/day]
2 [389 comments] 'rickb223'
3 [372 comments] 'Skip'
4 [332 comments] 'Sponge'
5 [310 comments] 'Don Q'
6 [308 comments] 'Vic'
7 [307 comments] 'Calm Mentor'
8 [295 comments] 'garrett'
9 [294 comments] 'yankeefifth'
10 [285 comments] 'Zod'
Top 10 sockpuppeteers:
1 [88 names] 'Duncanthrax' [12.36 unique names/day]
2 [42 names] 'LeftCoast Dawg'
3 [40 names] 'DamnedYankee'
4 [36 names] 'Don Q'
5 [30 names] 'Miklos'
6 [28 names] 'Adirondack Patriot'
7 [27 names] 'andycanuck'
8 [24 names] 'Hands'
9 [24 names] 'Julia Ioffe'
10 [21 names] 'Insomniac'
***

Tonight's ONT has been brought to you by Merry Christmas Wishes.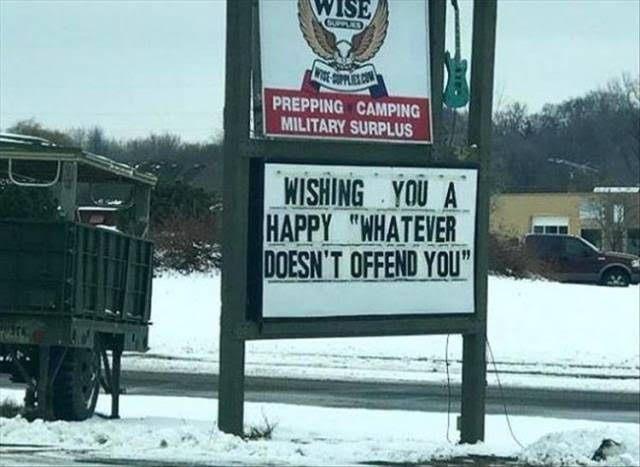 Notice: Posted with permission by The Ace Media Empire and AceCorp, LLC. Who by the way knows who has been naughty or nice.
I wish Ace, my fellow Cobs and all of you Morons a Merry Christmas.


[OregonMuse] ***UPDATE***:

&
***
&topic=world_news">

posted by Misanthropic Humanitarian at
10:07 PM
|
Access Comments