ę Mid-Morning Open Thread
|
Main
|
The Leftwing "Activist" Group That Mobbed and Menaced Florida AG Pam Bondi at a Movie Theater Was Financed by George Soros Ľ
December 18, 2018
The Morning Rant: J.V. Edition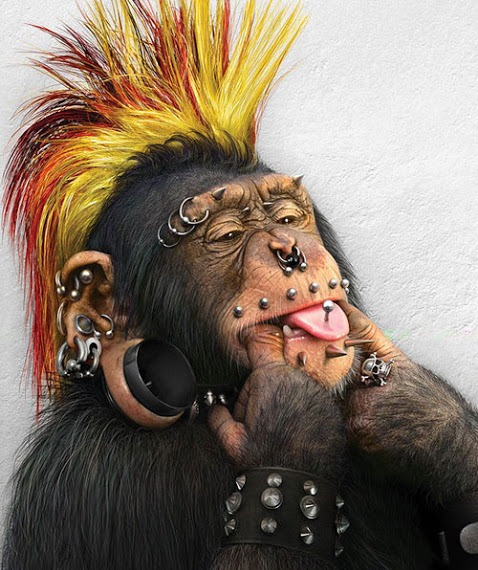 Love it or hate it, New York City is The country's (and perhaps the world's) premier city, and to allow it to descend into the maelstrom that Giuliani (and to a lesser extent Bloomberg) rescued it from is criminal.
NYC is the first stop for many tourists, and it gets more visitors -- something like 50,000,000 -- than any other city in America. Politics aside, we should be proud of this gateway too the country, and we should expect that it is maintained to a minimum standard. Unfortunately it is immersed in the politics of pretty much everything under the sun, except for silly things like minimizing crime and keeping the streets clean. DeBlasio is an incompetent hack, and it is sad that most New Yorkers are so apathetic about politics that they allow a small minority of well organized fanatics to control the destiny of what once was a great and safe city.
Though the cityís official crime numbers have not yet worsened, signs of increasing disorder are everywhere. The city is filthy; any mayor should be ashamed to have European tourists witness our inability to keep the streets free of trash. Vagrants are multiplying. The solution to colonization by beggars and addicts is not more taxpayer-subsidized housing, which the city already provides in massive amounts at the expense of basic public services. The solution is enforcement of the law and willingness to insist that the mentally ill stay in treatment.
Those "official" crime numbers are crap. They ignore a lot of stuff, and have decriminalized a lot more, so any comparison is specious. Ask any New Yorker who isn't a liar and he will tell you that, "Yes, it's gotten worse." And the worst is yet to come.
******
Let's admit that comedy is problematic
I am literally shaking with rage at the thought of a room filled with people mocking the need for safe spaces. Itís like encountering hundreds of micro-aggressions all at once, like tiny paper cuts embedding themselves into my crevices. The first time I saw that clip, I zipped myself into my portable isolation chamber and ate nothing but tinned pineapple until the fear subsided.
******
******
My Twitter Feed
&topic=world_news">

posted by CBD at
11:30 AM
|
Access Comments