« Mueller: Manafort Violated His Plea Deal By Lying
|
Main
|
The Morning Report - 11/27/18 »
November 26, 2018
Monday Overnight Open Thread (11/26/18 )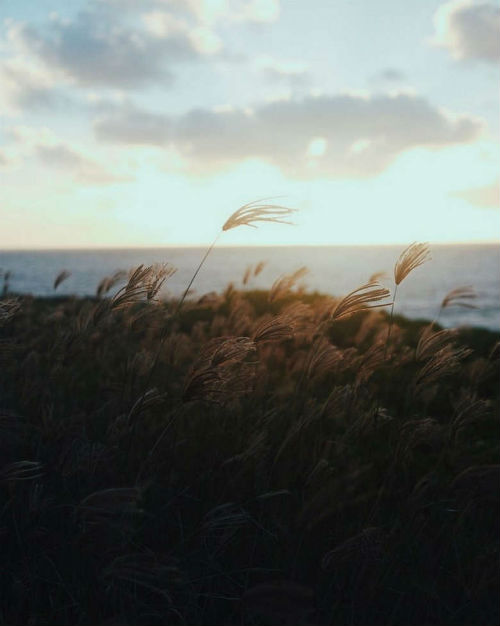 ***
The Quotes of The Day

Quote I

The ISA leadership and Prof. Sharoni were furious about this publicity. She complained of receiving hate mail. I certainly do not condone trolls, but what did Sharoni and ISA expect to happen when they acted as they did? They created the kind of incident that would bring them both considerable negative publicity. Much of the criticism—quite properly in my view—focused on the negative implications of their behavior for freedom of speech, humor, and just common good sense. Richard Ned Lebow

Quote II

"The idea that an agency can decide to discriminate in every way against a specific citizen and a court can't do anything about it because the agency isn't done discriminating against him yet is ludicrous. That's the kind of stuff an agency argues when it cannot win on the merits." Andrew Grossman

Quote III

Benjamin Franklin wrote, "Whoever would overthrow the Liberty of a Nation, must begin by subduing the Freeness of Speech." Much later, Supreme Court Justice Potter Stewart said, "Censorship reflects a society's lack of confidence in itself. It is a hallmark of an authoritarian regime." From the Nazis to Stalinists to Maoists, tyrants have always started out supporting free speech, just as American leftists did during the 1960s. Their support for free speech is easy to understand. Speech is vital for the realization of their goals of command, control and confiscation. The right to say what they please is their tool for indoctrination, propagandizing and proselytization. Once the leftists gain control, as they have at many universities, free speech becomes a liability and must be suppressed. This is increasingly the case on university campuses. Much of the off-campus incivility we see today is the fruit of what a college education has done to our youth. Walter E. Williams
***

Is it me but if one spends $69,000 on a pickup truck shouldn't it be able to go from sun up to sun down?

A big part of Rivian's long, meticulous road to this debut has been all about making sure the R1T (and a sibling SUV scheduled to be revealed on Tuesday) offer top of the line specs when it comes to performance and range. The result is a quad-motor electric pickup truck capable of up to over 400 miles of range and able to reach 60 miles per hour in three seconds, putting Rivian's first offering in rare air typically reserved for Teslas and supercars.

In accordance with all that, the R1T will be outfitted with a dream car price tag when it goes on sale in 2020. The base model starts at $69,000, with different battery configurations running the truck's price ceiling to around $100,000. Preorders start this week, and require a (refundable) $1,000 deposit.
***

Why spend the money on DNA testing? We are all related anyway.

It really is all relative.

A new study revealed that all humans are descendants of the same man and woman who lived 100,000 to 200,000 years ago.

Our communal mom and dad got together after a "catastrophic event" almost wiped out the human race, the Daily Mail reported of the study.

The researchers studied the DNA of five million animals, including humans, to come to their conclusions. They also found that every nine out of 10 animals come from the same original creatures.
And as far as the nationality stuff, I'm an American Mutt and damn proud of it.
***

Smile, you may be on Candid camera.

Camera traps designed for animals are now invading human privacy
Camera traps may capture, ahem, private moments in nature and anger local communities.

Over the past two decades automated wildlife cameras—known as camera traps—have proven invaluable in ecological research and conservation management. Their sensitive motion detectors have enabled scientific surveys of rare or shy animals in dense forest and as a consequence have seen broader use around the world.
***

A drug that cures a faulty gene. Some would say that is a perfect drug. And it isn't available.

It is one of this country's great scientific achievements.

The first drug ever approved that can fix a faulty gene.

It's called Glybera, and it can treat a painful and potentially deadly genetic disorder with a single dose — a genuine made-in-Canada medical breakthrough.

But most Canadians have never heard of it.
***

The fight for Turkey Baster Justice.

Jacoba Ballard was conceived in a brick office building on 86th Street in Indianapolis when fertility doctor Donald Cline inseminated her mother with his own sperm instead of the donor sperm he had promised.

To Ballard, it was an offense akin to rape — one Cline is suspected of repeating with as many as 50 other women. But the law in Indiana, as in most other states, was not written to account for such a crime. So Cline was charged with obstruction of justice, and accused of false advertising and "immoral conduct" in the delivery of services. He lost his medical license, was fined $500 and received a year's probation.

"My mother was violated. He took advantage of her in one of the most vulnerable moments of her life," Ballard said. The sentence, she said, was "not enough to send a message."
***

The "Science" profession, not as pure and noble as they portray. Follow the money.

In a stirring unsigned editorial, the New Scientist calls the scholarly publishing industry "indefensible," noting that the business of publishing tax-funded research and then selling it to tax-funded institutions has produced the most profitable industry in the world, where 40% margins dwarf those commanded by oil or finance.

The editorial slams the practice of hiding scientific knowledge behind paywalls, and distinguishes these paywalls from the paywall used by The New Scientist for the majority of its articles by stating "good journalism does not come free" (the editorial is not behind the New Scientist's paywall).
***

Meet little known Rep. Brian Higgins (D-NY). Man with a spine of steel. Or not.

New York Democratic Rep. Brian Higgins announced Wednesday he will support Rep. Nancy Pelosi's bid for House speaker, despite having signed a letter opposing the House Democratic leader released earlier this week.

Higgins' support removes another obstacle between Pelosi and the speaker gavel.
"Following conversations with Nancy and other Caucus leaders, I have renewed confidence that more voices will be heard, that members will each have greater opportunities to advance policies meaningful to the communities and country we love," Higgins said in a statement

Speaking of Nancy Pelosi, Clowns to the left of me! Jokers to the right! Here I am stuck in the middle with you.

Fresh after stamping out the first brushfire against her leadership, from far-leftists - and no doubt watching in horror as President Trump, in a masterful Eddie Haskell manner of trolling, endorsed her, House Minority Leader Nancy Pelosi has a brand new challenge from her fractious fellow Democrats for leadership of her party.

Let's excursion over to the rabid left's ThinkProgress news site and see what's cooking:

House Minority Leader Nancy Pelosi (D-CA) has even more moderate Democrats to worry about in her bid to become Speaker of the House for the second time
***

The country that brought you Mao now brings us the Social Credit System. Paul Joseph Watson examines.

***
The ONT Musical Interlude
November 26, 1988, Russian cosmonauts aboard Soyuz 7 took into space a cassette copy (minus the cassette box for weight reasons) of the latest Pink Floyd album Delicate Sound Of Thunder and played it in orbit, making Pink Floyd the first rock band to be played in space. David Gilmour and Nick Mason both attended the launch of the spacecraft. via thisdayinmusic.com
***
November 26, 1945, Born on this day, John McVie, bassist with the rock band Fleetwood Mac who had the 1968 UK No.1 hit 'Albatross' and the hits 'Man of the World' and 'Oh Well. In 1977 they scored the US No.1 single 'Dreams' taken from their worldwide No.1 album Rumours which spent 31 weeks on the US chart. He was also a member of John Mayall & the Bluesbreakers. via thisdayinmusic.com
***

Taking the Sunday Morning Book Thread to a new level by this Genius Award Winner.

FAIRBANKS — An intoxicated book lover broke the glass in one of the Noel Wien Library's front doors to gain access after hours Tuesday night.

According to library director Melissa Harter, the man "really wanted to read" and didn't realize the library was closed.

"He wasn't here very long. He walked in, the cleaning crew said 'I'm sorry, we're closed,' and then he went out the other door," Harter said. "He was inebriated and didn't know what he was doing."

The cleaning crew called Fairbanks police at 9:45 p.m. but the man was gone when they arrived. There are no suspects at this time.
***
A thankful business owner is Tonight's Feel Good Story of The Day.

While some employers might be celebrating the season of giving by mailing out some greeting cards, this company founder is going above and beyond to show his employees how much he appreciates their work.

Mark Baiada, the chairman and founder of Bayada Home Health Care, was hosting a staff luncheon for his employees at the Bellevue Hotel in Philadelphia earlier this week when he said that he had a surprise for them.

"I'm taking $20 million, dividing it up and giving it to everybody," Baiada tearfully told the crowd. "I wanted to show some gratitude to everybody for all the hard work you've done taking care of our clients."
***

Tonight's ONT has been brought to you by Mosquitoes, Ticks and Chiggers.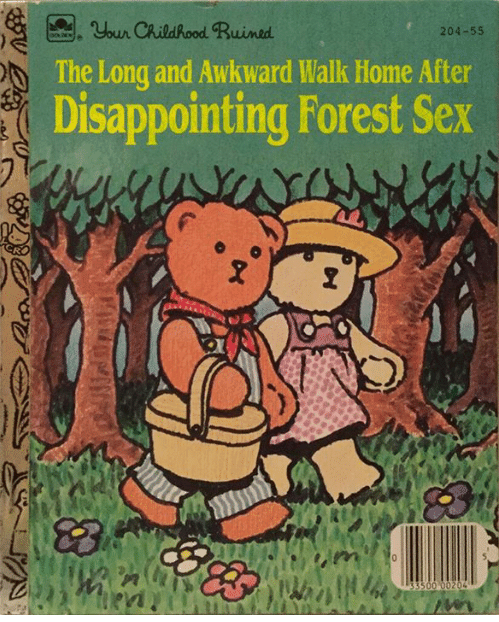 ***

Notice: Posted with permission by The Ace Media Empire and AceCorp, LLC. During the composition of the The ONT, no Valu-Rite was spilled in the process.

posted by Misanthropic Humanitarian at
10:21 PM
|
Access Comments