« monday overnight open thread (19 november 2018 )
|
Main
|
Mid-Morning Open Thread »
November 20, 2018
The Morning Report - 11/20/18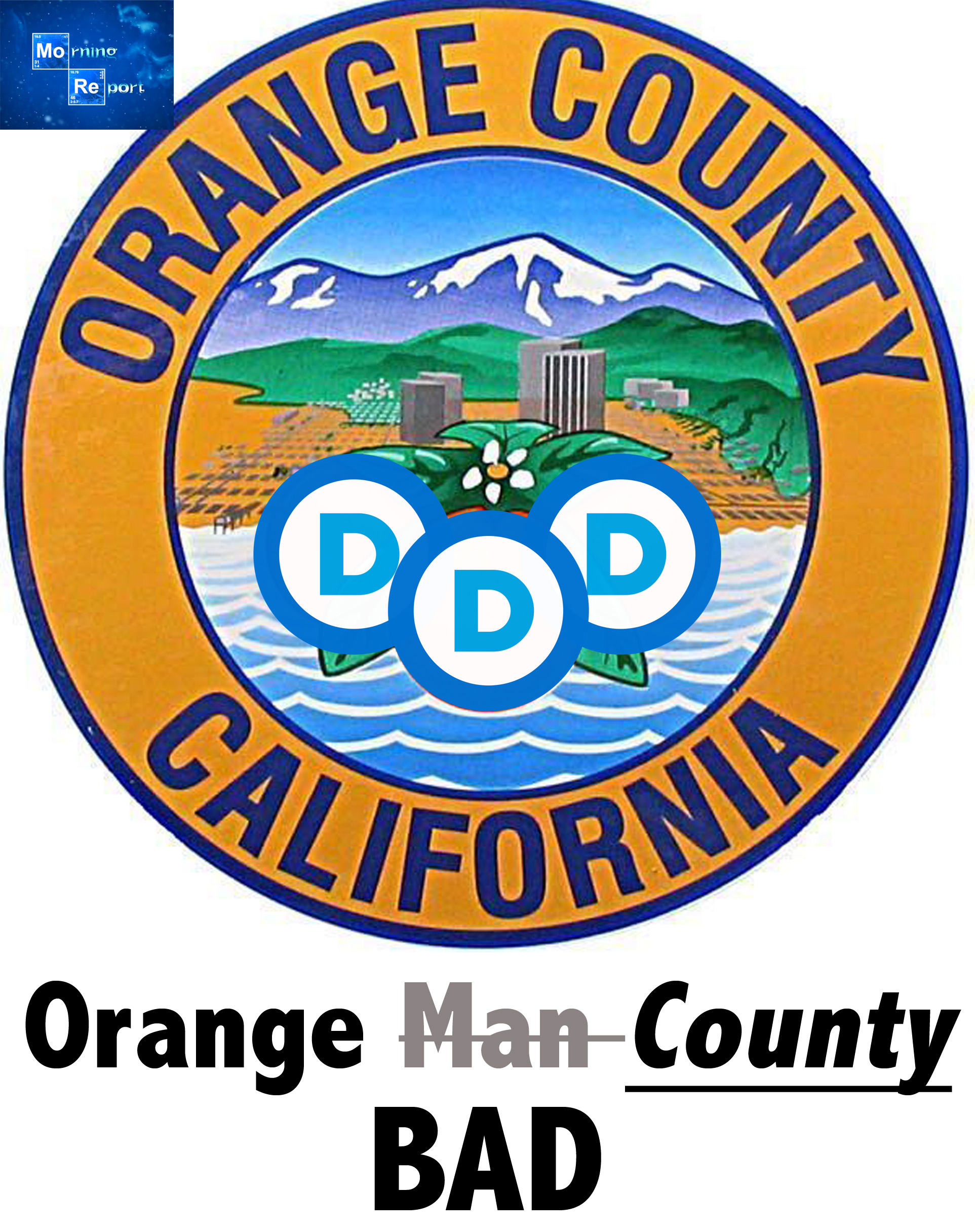 Good morning kids. Tuesday's here and lots to wade through so let us commence. First up, MR favorite Rabbi Dov Fischer takes a closer look at how Orange County turned blue and smells yet more Democrat fraud and larceny. A related link in the political section postulates that Fox News' early call that the Dems have captured the House majority also had a hand in the disaster. More politics in a bit.
But, as is my policy, I put all the Democrat-Leftist violence and scandals up front since they get completely embargoed in the propaganda house organs of the MFM. Portland for all intents and purposes is a lawless entity in our midst and two stories highlight the insurrection. First a Krylon-haired dame got arrested for punching and spitting on a conservative demonstrator and a journalist is calling for a ban on all face masks in town during demonstrations; the moral equivalent of treating a severed limb with Bacteen and a BandAid.
The other top stories involve immigration and the migrant invasion force. First up, the President is doing his job in defense of the realm by shutting down the Port of San Ysidro while residents of Tijuana itself are echoing his and our feelings that this mob is in fact an invading army. But sure as night follows day, an Obama-appointed hack-in-black has ordered the President to reverse his asylum policies and let everyone enter the US. Mr. President, ignore the court. Period. Full stop.
Meanwhile, speaking of Obama, the subhuman who drew a gun and fired on cops in Arkansas was a DACAn (not to be confused with Dokken), 6 illegals caught at the border were Bangladeshi, a Taiwanese student who threatened to go on a shooting spree has been deported, and several links on what this court order means as well as on the immigration crisis in general.
Switching to the ever-popular Democrat-Leftist scandal category, a look at Mississippi Dem Senate candidate Mike Espy's long and slimy scandal-ridden trail, top Dem donors are all about wooing the zombie vote, an Ohio Dem bigwig gets arrested for murdering his estranged wife and the media plays "guess the party" and Cory "closeted organizer" Booker also sends money donated for disaster relief to this ActBlue campaign funding site.
To the political scene in general where billionaire Tom Steyer having wasted millions on failed green energy ballot initiatives is reportedly ready for 2020 Democrat prexy run, the battle is heating up for that Speaker's gavel as Nancy Palsi seems desperate to secure GOP votes as Loopy Ocasio-Fiasco must have had a talking to by her and others and is making noises about being forced to support her because there aren't any other ethnic candidates in the party to get behind, Mike Espy is hauling in big bucks from Cuck Schemer's PAC to try and swamp Mississippi and swipe that special election, and several links on what lies ahead for the GOP, Rasmussen is high on the Wookie-Worf, and this Ilhan Omar stooge in Minnesota is pushing for hijabs in Congress.
To fake news and first amendment issues where we continue to look at JM J. Acosta and the press pass fandango, a Newsweek writer (isn't that rag dead?) utters a sort of Pauline Kael line about AR-15s but more stupid, the gun grabbers way outspent the NRA during the Midterms, a millennial starts his own Pro-Trump app and more on the Khashoggi affair as it relates to the propagandists.
At the foreign desk, a look at Israel's looming political crisis, Qatari motivations vis a vis us and Iran, the coming war with the Chi-Coms and the Paki prexy is a prick. Also, AirBnB hates Jooz, Francis the Talking Pope is a total fraud, and an Illinois jihadi is guilty yet innocent, and he's not being indecisive.
Domestically, the Dems sue to remove Matt Whitaker as PDT's acting AG, Joe DiGenova rips into the usual gang of idiots associated with the Mueller witch hunt, Kamala-Toe and Fein-China are angling for some sort of deal vis a vis judicial nominees (how about a nice big cup of "fuck you?"), Daniel Horowitz at Conservative Review is not a fan of this new crime bill, union leaders still trying to strong-arm rank and file over forced dues, another look at cronyism and pharmaceuticals, and the DC Metro decriminalizes fare-jumping since one particular ethnic group commits 95% of the crimes. Sounds like Obama's school discipline "reform" that worked out so well at Marjorie Stoneman Douglas High School.
In phony enviro-Communism, a GOP Congressman and forester rips Senate Dems for blocking sensible forestry management legislation that could've prevented or mitigated the California fires, a new pro-coal bill is heading for the Senate but with the House gone in January it might not make it, and as stated above, climate activism got killed in the Midterms.
Molly DeVos is quietly doing some great things vis a vis Title IX anti-male kangaroo courts on campus, did you know that capital letters are now triggering, and the racists at the Women's March tell co-founder "Cookie Milano" that her concerns about their open Joo-hatred have been noted. From hither and yon, Christian Toto takes a look at the latest sure-fire Hollywood flop Vice which is an anti-Cheney agitprop, and a good piece on identifying the cult mindset. Meh, just look for the "D" after the name - that is unless the media have omitted it.
Anyway, links from around the world, across the nation and up your street. Have a better one and remain blessed.