« Mid-Morning Open Thread
|
Main
|
Julie Kelly: Bill Kristol's NeverTrump Front Groups Are Funded By Billionaire Leftist Money »
November 14, 2018
The Morning Rant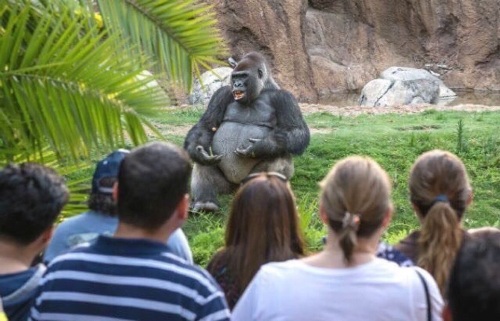 "Did you know that the first ever Korean-American woman was elected to congress last week? It's not official, but Young Kim's 1900+ vote lead over Gil Cisneros in California's 39th CD is apparently going to hold. This is a seat formerly held by a retiring Republican, so it's not a GOP pick-up, but where are the loud huzzahs from the doyens of diversity and the demands that we celebrate Kim's race and gender and how we're racist if we don't applaud with the requisite enthusiasm? Actually, I *am* applauding, but not because of Ms. Kim's ethnic background or gender, but because she's a Republican. Which is probably why our betters in the MSM aren't saying too much about it."


Pretty Sure This Is Racist: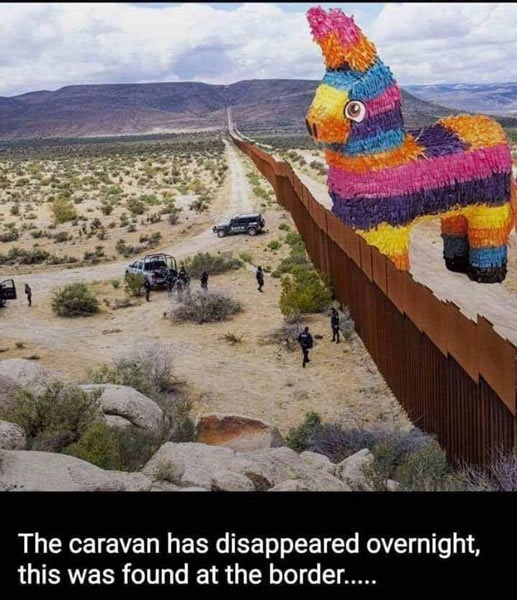 Hottest Hot Take On Stan Lee:


Optical Illusion:


Who Dis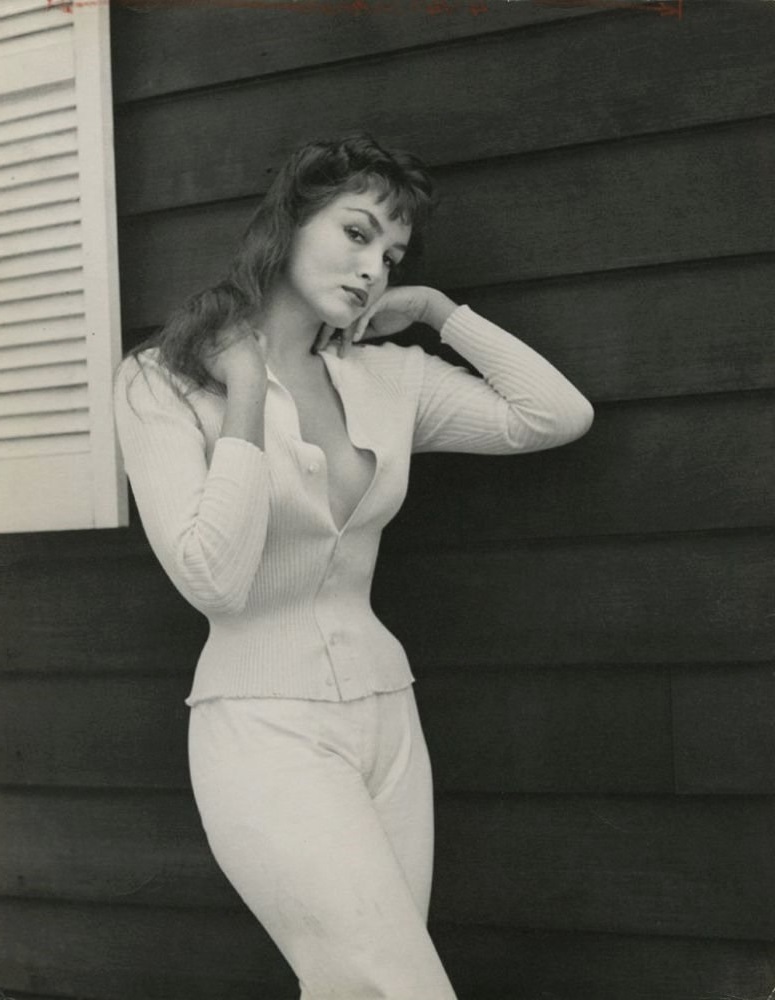 (click to embiggen)


Only For the 'Ettes: Identify These Nerds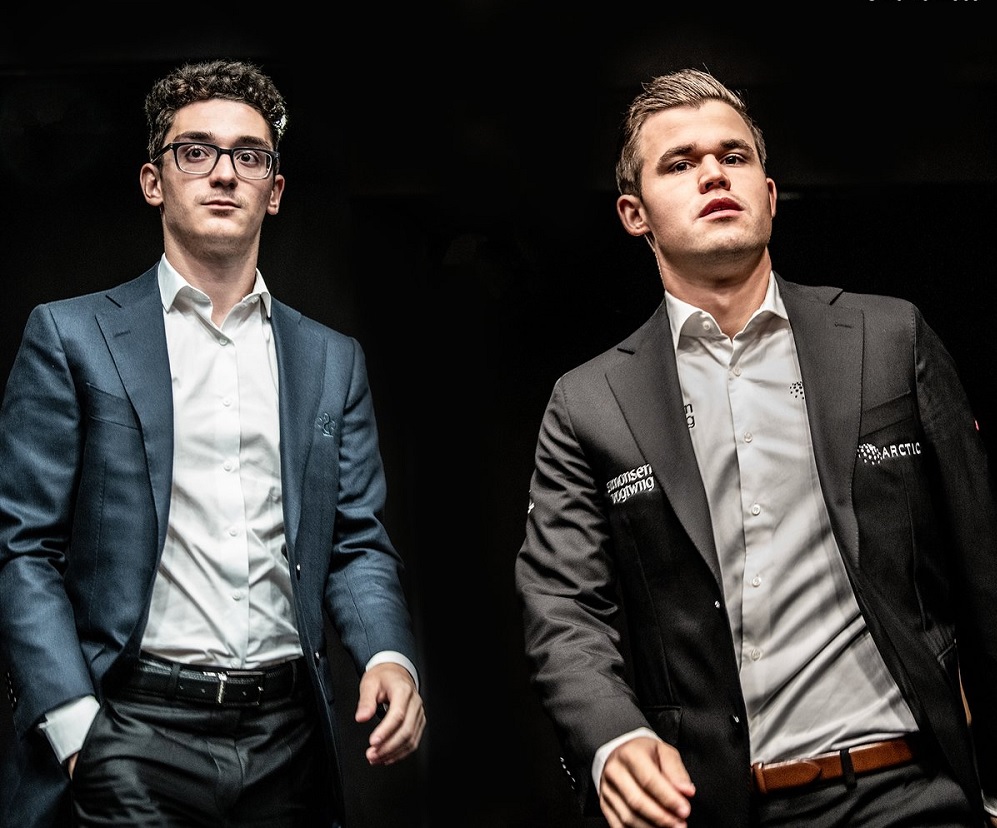 (click to embiggen)


AoSHQ Weekly Prayer List
For submission guidelines and other relevant info, please contact FenelonSpoke, who is managing the prayer list. You can contact her at
fenelon direction 18 circle 'a' gmail dot com
(All one word, no spaces)
If you see a prayer request posted in a thread comment, feel free to copy and paste it and e-mail it to her.
10/10-Sulla's dad is having cancer treatments. 3 tumors have shrunk. Going to have more chemo with lower dose. Sulla thanks people for their prayers and asks for continued prayers for healing.

10/10-Josephistan needs prayers for a special intention.

10/11-Joncelli need prayers for peaceful repose of his sister who died at the end of last month and for strength and God's presence as he is separated from his wife and going through a divorce

10/16-Fenelon asks for prayers for "D" who is going through a very difficult time right now and needs rough places made smooth. Fenelon needs strength and energy from the Holy Spirit to minister effectively to him as he doesn't have much support at all.

10/23-Calm Mentor is going through a very difficult time right now. He needs a He has a new GoFundMe page: https://www.gofundme.com/help-with-time-to-find-employment

10/23-Weak Geek, wife of one of his cousins is dying of cancer. Outlook is grim. Prayers for comfort and strength for her and him and their family. Week Geek asked for prayers for the marvelous essayist, Ace of Spades, who is reporting health problems with increasing frequency. Prayers for healing for their condition.

10/23-Josephistan is asking for prayers for his mother who is having bladder issues and is quite worried.

10/31-Dr Magnolia's friend Steve has a rare kind of blood cancer with a bad prognosis. Please pray for healing.

10/31-Tim's brother was hit by a car and is partially paralyzed and needs healing.

10/31-mpfs' MS has progressed. Please keep her in prayer for healing and strengthening

10/31 Please pray for family and friends of girl scouts and their advisor killed by driver in WI and for healing for little girl in hospital

11/3-OldBlue got tube taken out of his neck. Biopsy report from slice on jawbone and tongue were benign. Thanks be to God. Has to get stitches out of his neck. He and Linda are feeling optimistic. Can go back to bowling in a week, but there will be several months before he is healed. He is grateful for all the prayers and support from the horde.

11/4-Old dog in Mo, cyst on wife's pancreas was benign but needs healing in other ways..

11/4-Rita V, friend of Red, in need of healing.

11/7-Chilling the most, sister died. Keep family and friends in prayer for comfort and strength.

11/10-prayers for people affected by disastrous camp fire in CA

11/12-Fox2! reports that his brother is still having issues, including low hemoglobin and cognitive problems, which appear to be caused by some of the meds he is taking. Trying to find an apartment near the brother he is staying with now, for once he gets cleared to live on his own again.

11/12-Patrick in Ohio needs some prayers for my Sister In Law she was moved into Hospice


Prayers for Comfort after Death and Healing and strength for survivors:

10/3-Sharkman had been remarried and had 2 stepchildren. The step kids grandfather just committed suicide after father had previously done the same. They need prayers for comfort and strength. Boy has concern that this tendency might be something in the genes.

10/20-NavyMom's brother-in-law committed suicide. Prayers for comfort for family and friends.

10/20-DangerGirl's father-in-law died after a battle with cancer. Please keep family and friends in pray.

10/31-Please pray for family and friends of girl scouts and their advisor killed by driver in WI and for healing for little girl in hospital

11/12-Tinfoilbaby's nephew and uncle both died. Nephew died from massive coronary leaving wife and children. Uncle died within two months after getting cancer. Please pray for comfort and strength for TFB and other friends and family members of his uncle and nephew

Please remember the Prayer of St. Francis:
http://www.prayerguide.org.uk/stfrancis.htm
*Due to space constraints prayer requests will be removed after 5 weeks, unless updated. Please let me know. Please copy list and pray for earlier requests. Contact Fenelon at Fenelondirection18@gmail.com.


Last, And Most Probably Least: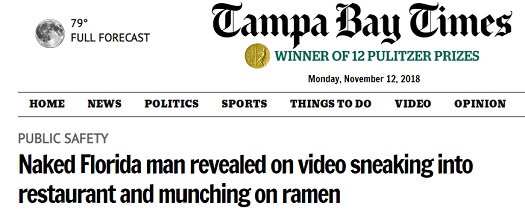 Because when a news story starts with the words 'Naked Florida Man' you can probably just stop right there and move on to the next one.


posted by OregonMuse at
11:28 AM
|
Access Comments