« Sunday Overnight Open Thread (11/4/18 )
|
Main
|
Mid-Morning Open Thread »
November 05, 2018
The Morning Report - 11/5/18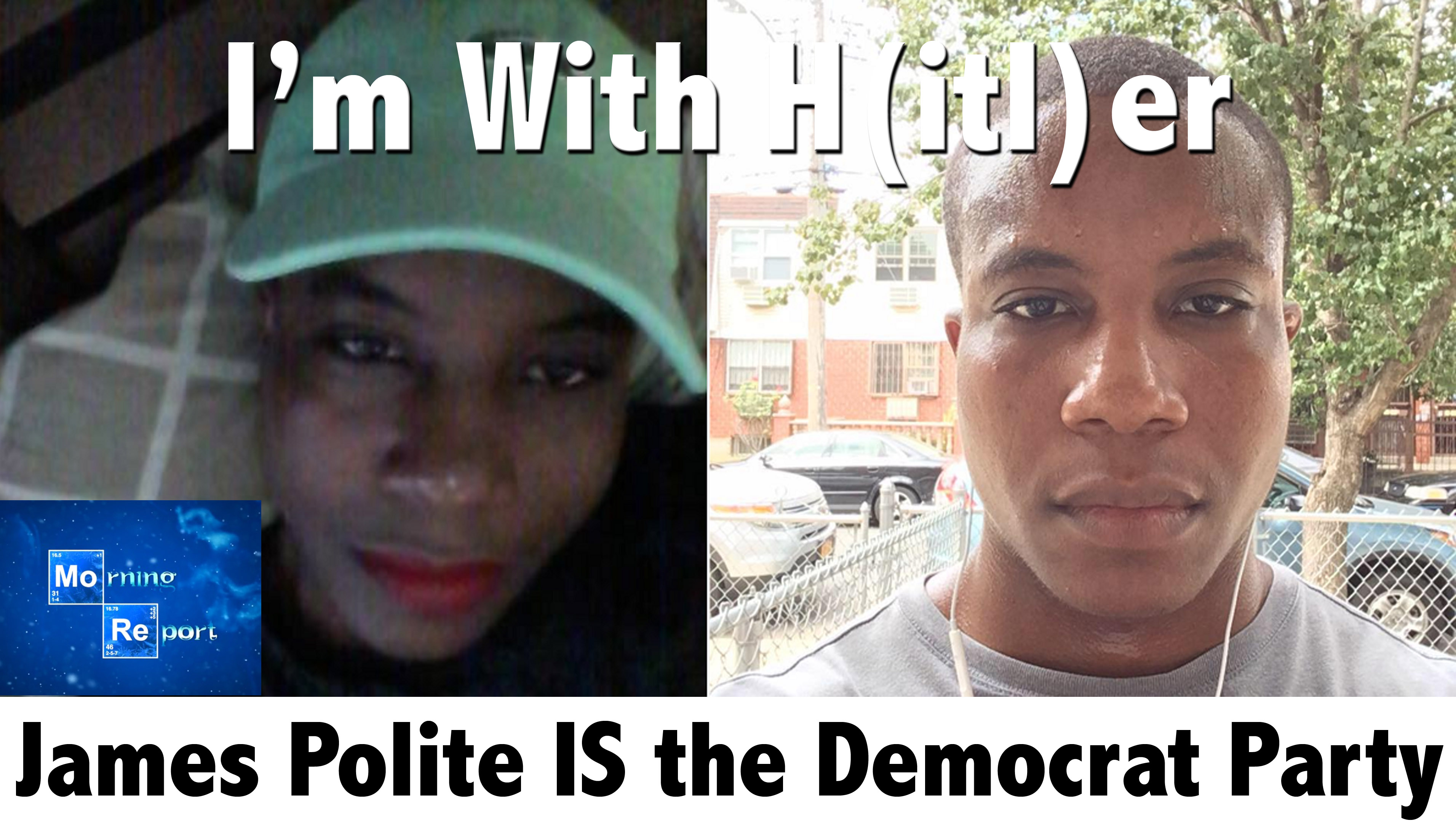 Good morning kids. Monday and 24 hours until America goes to the polls. They myth of a blue wave is gone and the meme-du-jour is that this election is too close to call. For sure, I can say with confidence that we will pick up the Senate and have minimally a 53 or 54 vote majority. Also Bob "girls youth outreach" Menendez, Sheldon Whorehoouse and Sherrod Brown-note face the possibility of being upset. All well and good, but the big question mark is the House, as well as a couple of high-profile gubernatorial races that in the near term would spell disaster for the economies of those states and longer term are possible indicators of the direction of the nation as a whole.
Along with the myth of the blue wave being exploded, when you take into account how completely wrong the polls were in 2016, the nature of polling in general (that they are meant not to measure public opinion but to influence it) and the fact that the past 4 election cycles have seen the Democrats lose something like 1,200 seats at every level down to dog catcher, that the election of Donald Trump in 2016 was the final rejection of Obamanism/Hillaryism, a 24-month economic miracle not seen in decades that underscores the abject failure of Democrat policies and personalities, the campaign of violence and intimidation of the Democrat-Media Complex against this President and those who elected him (Scalise, Kavanaugh, #MeToo, Mueller witch hunt), a series of special elections that were supposed to be the harbingers of Trump's downfall which saw only one or two Dems elected, the fact that Democrats who are struggling in red to purple states (and even some blue ones) are scrambling to cover their embrace of socialism and Joo-Hate as well as clamming up when it comes to amnesty and immigration - the optics of the staged migrant invasion alone are an absolute disaster for the Left - and guns (for the most part) and crucially the Trump factor and his ability to communicate directly with the people and in doing so make the Dems and media look like utter fools, it just makes absolutely zero sense to me that any sane, rational voter would abandon all of this and give a book of matches to a pyromaniac in an oil refinery by voting Democrat.
I think the Democrat cheat factor as well as things like the recent gerrymandering of districts in Pennsylvania could wind up making the difference. But, considering all of the above, especially the Trump factor, I cannot see the Dems taking control of the House. Here I think we might lose a few seats and narrow our majority but my gut tells me the majority will still hold. And looking at absolute train wrecks like Stacey Abrams and Andrew Gillum in places like Florida and Georgia (despite the blue shit holes in those states), I just can't see voters shooting themselves in the face and going for these unmitigated freaks. A good link to PJ Media also investigates the less visible races in state legislatures, but as I had mentioned above vis a vis the fortunes of Democrats since 2010, I don't, or can't, imagine the trend reversing just because the media and pollsters are wish-casting it. Neither does Ed Rendell looking ahead to 2020, but that seems also to have significance for this election as well, although he doesn't state as such.
But this is the direction of the party. Or rather the final destination really of the party that began in '68 and '72 which is now a bust-out, anti-American political force bent on the overthrow of the nation as founded by any and all means necessary. Daniel Greenfield has a fine essay on identity politics in this regard.
At any rate, let's move on to the political trenches where President Trump is in the penultimate stage of a whirlwind tour of battleground states to boost the campaigns up and down the ticket. Over the weekend he was in Tennessee to stump for Marsha Blackburn and today he winds it all up in Missouri where he will be joined by Sean Hannity and Rush Limbaugh to help seal the fate of Clair McAssKill. And by the way, every rally has seen crowds in the tens of thousands waiting for hours and even days, in weather that is getting less and less comfortable as we head into fall, while Obama, Clinton and Joey Bidet couldn't draw flies if they were covered in sewage. Meanwhile, as Stacey Abrams hems, haws and stammers about gun control, she's totes cool for the Panthers to march around with "assault" rifles on her behalf. That said, her opponent who is also the Georgia Secretary of State Brian Kemp dropped a bombshell accusation on Saturday that the Dems tried hacking the state's voter registration site. Stay tuned.
Meanwhile, Joe Donnelly is a transparent fraud and Obama stumping for him only highlights it, Andrew Gillum is a Joo-Hater, Bob Hugin's internals show him now ahead of Bob Menendez (oh please oh please oh please!), Montana appreciates PDT's coming to help dump Tester, midget Mike Doomberg blows $5 million in a last minute ad buy, Libertarians are bought adnd paid for by Dems to be spoilers and several good analyses of the tea leaves including MR favorite Rabbi Dov Fischer.
Speaking of Democrat party policy, the man arrested for scrawling anti-semitic graffiti all over NYC area synagogues turns out to be on Bill DeBolshevik's staff as an anti-hate crime intern. He's also black, a homo and has a rabid hate on for Jooz and Israel, so that means this story will never see the light of day. And Maxine "Roger" Waters wins the chutz-pocrisy award. G-d forbid the Dems take the House, indeed. Tom Perez dodges on criticizing Keith Ellison for still beating his girlfriend, while Ellison once went after a journalist who exposed Jesse Jackson for spewing "Hymietown" epithets, and a Kavanaugh accuser admits it was all a lie.
On the immigration and caravan invasion front, Mexico is reporting that at least 3,000 have given up and are headed back south while others are willing to brave the killer desert to get here on foot as they are also refusing to supply busses to ride them to the border. Suggestion: translate Howard Zinn's "People's History of the USA" into Spanish, distribute to schools all over Latin America and no one will ever want to come here. But I digress...
Along with a significant number of known criminals in the invasion force, there is a DEA report that Mexico poses the greatest threat to us from illegal narcotics, an Iraqi "refugee" has been nailed in Vegas by the FBI for making bombs to be used in terror attacks, and a link to one of the most mind-numbingly dumb essays on why birthright citizenship is good for us. Feh.
At the foreign desk, new and tough sanctions agains the Iranian regime tighten the screws, Qatar was behind the hacking of American rabbis and other conservatives with ties to Sheldon Adelson, the mayor of a Utah town and father of 7 has been identified as the National Guardsman killed by an Afghani "ally," and how the CIA was totally corrupted by Obama. Meh, the Deep State was here long before Obama came along. The elitist, globalist rot is a cancer that has been in DC forever, but this just highlights the alarming severity of it. Lastly, although Asia Bibi has been acquitted of blasphemy against the false prophet yet confirmed pedophile Mohammed, she faces mortal danger in Pakistan despite not being allowed to leave. Isn't this really the story of Socialism?
Closer to home, the Trump economy is roaring, so much so that even ex-cons are finding jobs, conservatives are pushing the Article V process, 100 cases of typhus are reported in LA (hmm, how did that happen, I wonder?), global warming and the elections, the feminazi's demand women withhold sex from men not voting Democrat but still embrace Joo-hating clit-cutters like Sarsour the Hamas Louse, teachers who dressed like migrants and the border wall for Halloween get suspended by the thought police, and Saturday Night Live mocks a GOP candidate and Afghan vet who lost an eye in combat. Ah yes, I must be too fucking stupid to understand "nuance."
Anyway, links from around the world, across the nation and up your street. Have a better one and remain blessed.


posted by at
07:38 AM
|
Access Comments