« RUSSIAN AGENTS SOMEHOW PROVOKE THE CALM AND NOT AT ALL A DRY-DRUNK ALEC BALDWIN INTO LOSING HIS TEMPER AND PUNCHING SOMEONE OVER A PARKING SPACE
|
Main
|
EMT 11/03/18 »
November 02, 2018
Soapbox ONT
Lets see. It's Friday night. I wonder what's on everyone's mind?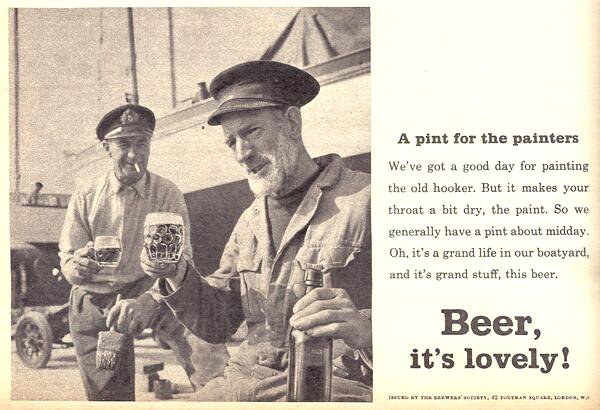 BTW, and I know you aren't going to believe me, but that is the very first image file that's ever been uploaded to Ace's servers titled "beer". COBs, we all stand shamed before the Horde.

Deplatforming
Friends, Morons, countrymen, lend me your ears. I come not to bury Gab, but to praise it. Not because I was an avid user, I wasn't, I gabbed maybe once or twice a month. For those of you who don't know, Gab is currently offline, and I don't know when or if it will be back. They say they are currently trying to use blockchain technology to make themselves impervious to deplatforning efforts, we'll see if they can pull it off. If you want the full story of what happened to Gab, this video is pretty thorough:

In any event, Gab itself is simply a small canary in a coal mine full of toxic gas. It's a symptom of a larger disease, progressivism, which, since it has (temporarily?) been hip checked into the boards in its nonstop quest for power politically, is now seeking other means to bend the populace to its will. Since the 2016 elections derailed their ultimate triumph politically, they have turned their attentions to other methods while they regrouped politically. Since Silicon Valley is overwhelmingly progressive, and since progressives are quite comfortable with censorship, historically it's one of their go-to methods of thought control, they figured that if they couldn't win yet at they ballot box, that they would shut up anyone who didn't agree with them. That way nobody would be exposed to counter arguments, and they would win the war by default. Remember Alex Jones? Sure, a buffoon, a grifter a con man. He was all of those things. So he was kicked off of all mainstream social media simultaneously. "So what?" said Conservative, INC. "He's a grifter, a con man and a buffoon. Good riddance". Those of us with a bit more savvy warned that he was just the opening salvo, even though nobody I know didn't think the exact same thing about Jones. Now Gab. "Neo-Nazis were talking on Gab" piped up Con Inc. "The synagogue shooter used it as a platform for hate. Who cares?". True, but that's not unique to Gab. There have been Facebook live streams of actual murders for God's sake, and nobody blames Facebook for the acts of evil men. LifeSite News has also been deplatformed. They're a pro-life website, nobody was threatening anybody on their site, but since the progressive platform worships at the blood-stained altar of baby dismemberment, dissenting voices had to go. How much longer until you come to Ace.mu.nu only to be greeted by: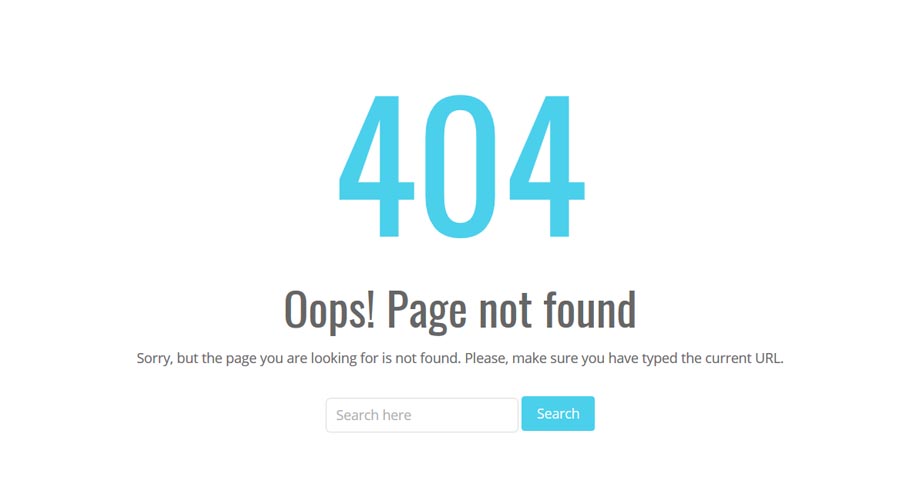 So I praise Gab not for what it was, but for what it represented: a place for alternative voices. And if some of those voices were vile, or hateful or mean, well, so what? That's free speech. Free speech is HARD. It's also often ugly and volatile. That's what makes it so valuable. Unfortunately, most people don't really want free speech. Oh, they think they do, and they most especially want their speech to be free, but they are scared of actual free speech. Free speech means that you get the KKK pining for Jim Crow and the Black Panthers crying for white genocide. You get Birchers, Occupy, and BLM. You get the Islamist chanting death to America and the Protocols of the Elders of Zion. Free speech means that you have to be OK with all of that, and while Gab does give you the tools to block or ignore the parts of the melee that you don't want to hear, for most folks that's not good enough. The fact that such abhorrent speech exists at all is more than they can bear. Again, free speech is HARD. Free speech requires one to be at least exposed to ideas they find offensive, and implies a duty to challenge these ideas. Most people don't actually want free speech. They want THEIR echo chamber. Which is.....a damn shame, actually. I've found this to be true on the right as well as the left, it's a human constant. That does not make it a good one.
One final thing, for the 1st Amendment purists out there. This is not a 1st Amendment issue, and I never said it was. The government is not silencing anyone. But for "free speech" to be a viable concept, it MUST include the expectation that private platforms for speech must not-baring illegal things-censor any speech. Period. Due to corporate consolidation, a relatively small number of corporations find themselves in the position of being able to censor speech they don't like. I'm not referring to Fb or Twitter. I'm referring to the hosting companies. There's a couple big ones, and I believe even the little guys buy space from them, so they can determine what gets throttled. If they say NO and put pressure on smaller hosts to follow their lead, Poof! No Gab, regardless of whether Gab is legal, or solvent or even how popular it is or isn't. And some "free speechers" shrug and say "private company, not a free speech issue", but it is. Just like some areas are looking at bypassing the 2nd Amendment by banning ammo and claiming "We're not violating the 2nd A, you can have all the guns you want". It's a workaround. If private entities control all of the public outlets for speech, then they should be required to allow all of it which isn't illegal or promoting illegal acts. It's not a 1st Amendment issue, but due to technology, it's a flaw that needs to be corrected (if you know me you'll know how rarely I ever say this) legislatively.
Related: Search the hashtag #WSJKillsKids on Twitter to find out how a Wall Street Journal reporter convinced YouTube to cancel a fundraiser run by a free speech account*. YouTube did, and returned all of the pledged money-money that was earmarked for St. Jude's Children's Hospital.
*Disclaimer: I do not know the account in question, but it was referenced by several people as "allowing many different views on their videos", which sounds like free speech to me.
My, how I do go on. ONTs are supposed to be fill of silly stuff and interesting links. Sorry, my bad. I tripped and landed on this soap box somehow. I'll climb down.

Twitter Follies
This is an account I follow that posts many interesting historical pictures. This one though.....how many errors can you spot?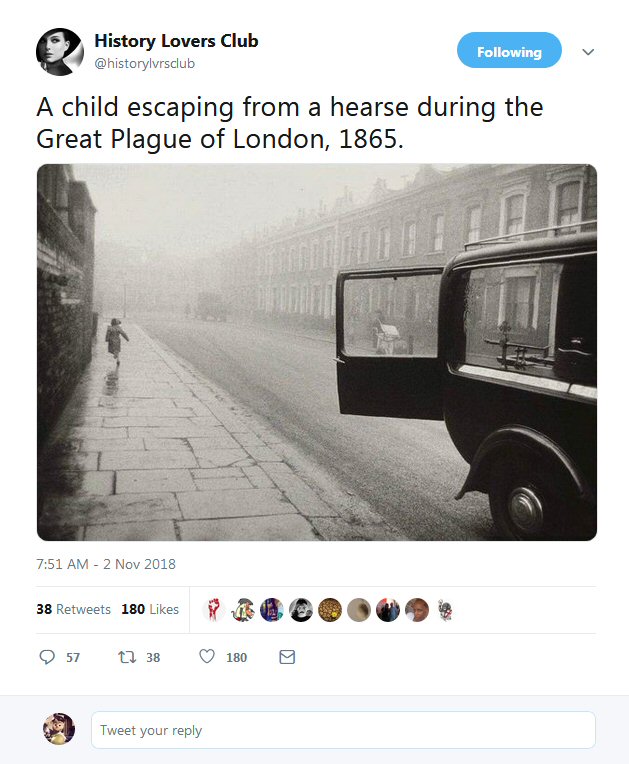 And I like Salena Zito quite a bit as a reporter, but here she makes an amusing mistake: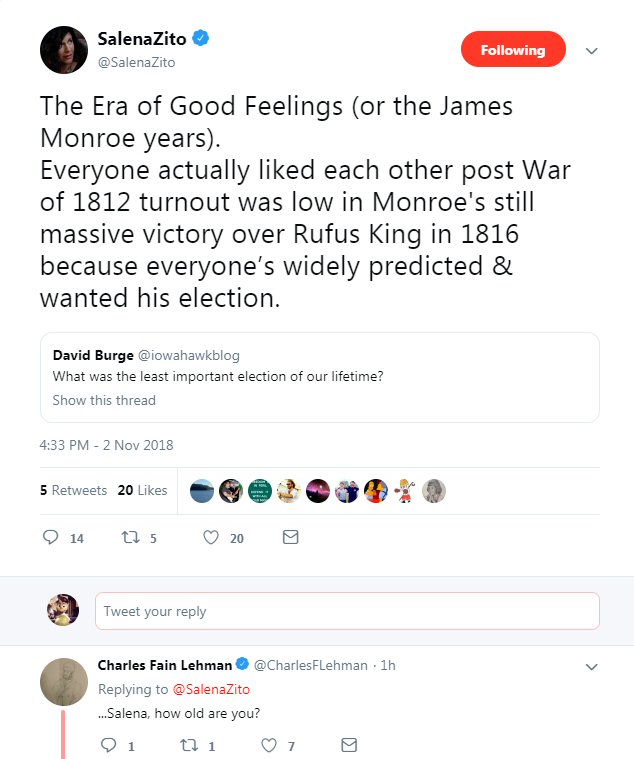 Remnants

The Bizarre Afterlife of .su, the Domain Name and Last Bastion of the USSR
Also:
Why Didn't People Smile in Old-Time Photographs?

Interesting Story
Raye Montague, the Navy's 'Hidden Figure' Ship Designer, Dies at 83
Pretty damn smart woman that few people have heard of.
Sorry To Play On Your Turf OM
Has every possible chess game been played?
Short answer? No.
around 10 million million games of chess have been played. That sounds a lot but each move in chess opens up around 38 legal new moves, and a typical chess match consists of around 40 or so moves per player. So the total number of moves possible is around 38 to the power 80, which works out at a staggering 10 to the power 126 – far larger than the number of particles in the visible Universe. So no, we're not even close to exhausting the possibilities of chess.

Medicare for All
'Medicare for All' will never work, so let's stop pushing it
This silly article relies on facts and figures instead of feels, so I'm sure it will have 0 impact.
That's The Yahoo Group on trombone.

posted by WeirdDave at
09:53 PM
|
Access Comments