« Mid-Morning Open Thread
|
Main
|
Don Lemon Is So Stupid That It's Racist »
October 31, 2018
The Morning Rant


Halloween Edition: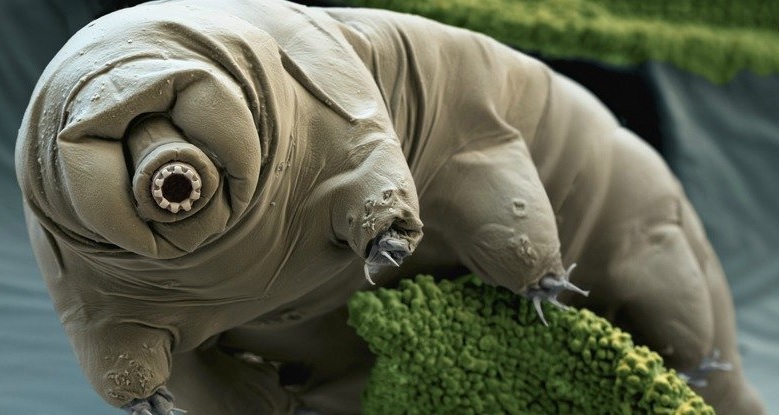 Boo!
Hi, there. Perhaps many of you don't know me. I'm what your scientists have called a tardigrade. Pretty creepy looking, aren't I? You can click on me if you'd like to see a larger version. I'd be a lot more frightening if I were the size of, say, your dog, but actually, those of my kind are water creatures who only grow to just over 1 mm, on average. So we're real tiny. But here's the kicker: we're almost impossible to kill. We can also withstand temperatures from just above absolute zero to well above the boiling point of water. We can cope with ridiculous amounts of pressure and radiation, and we can live for more than 10 years without food or water. We can even survive the hard vacuum of outer space. So go ahead and kill each other with wars are nuclear bombs and the like, but we'll still be around. Even if this planet gets a courtesy call from the Sweet Meteor of Death and all living things are completely wiped out, we'll still be here. And we'll still be voting for Democrats.


Frightening: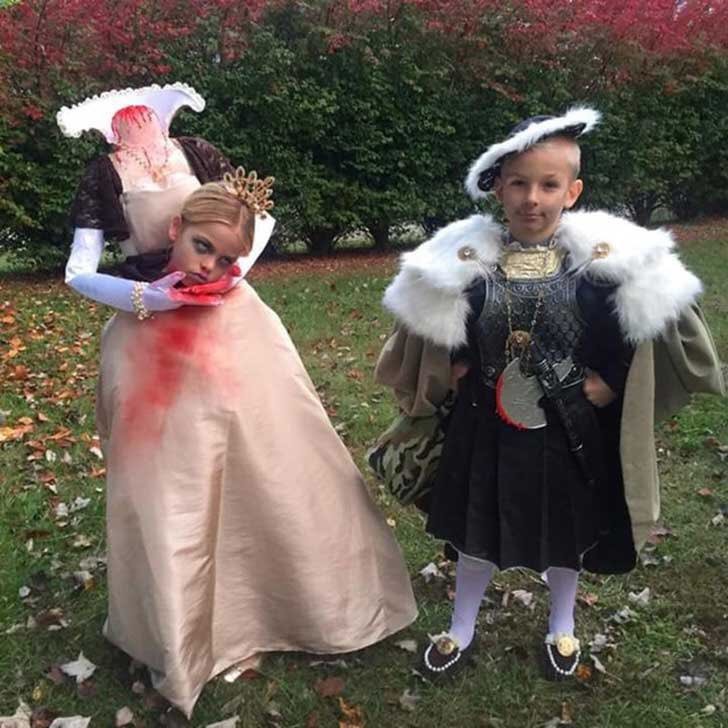 Not all that original, but it's well done, and that little boy is just *rocking* that Henry VIII costume.


Speaking of Children's Halloween Costumes: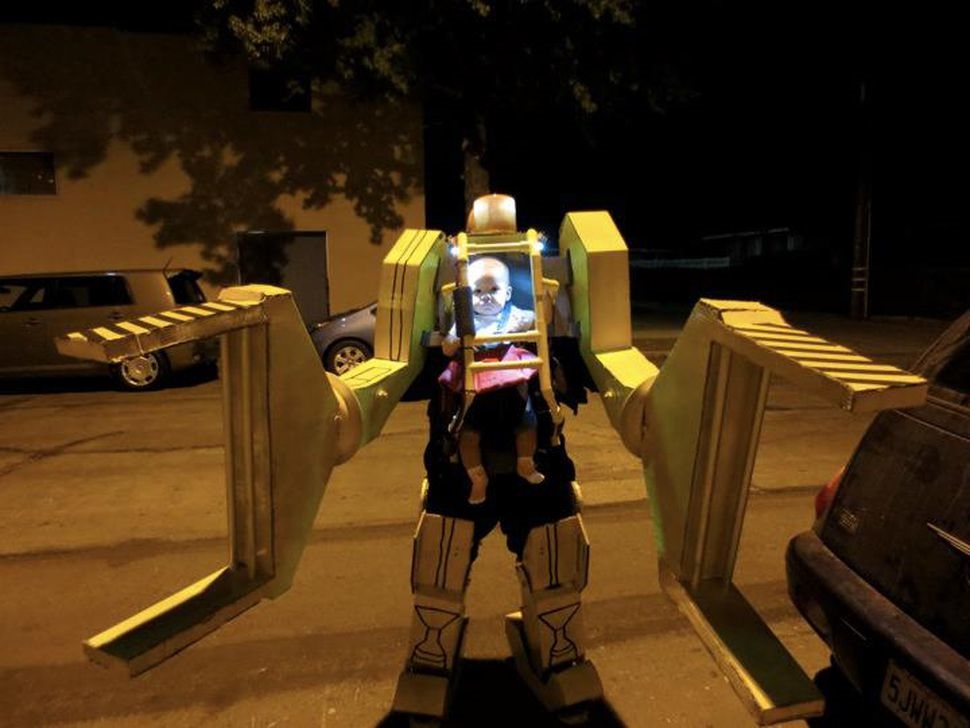 "Get away from her, you bitch!"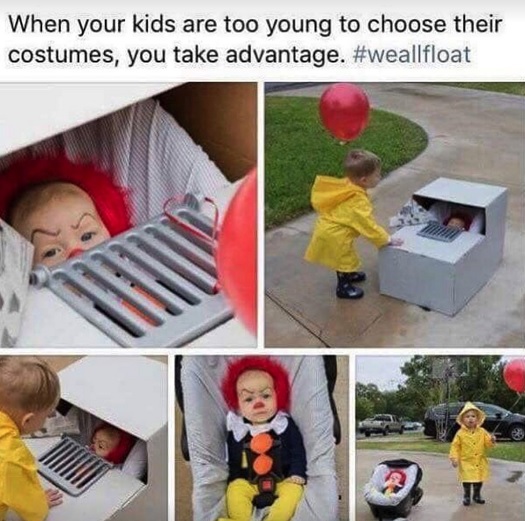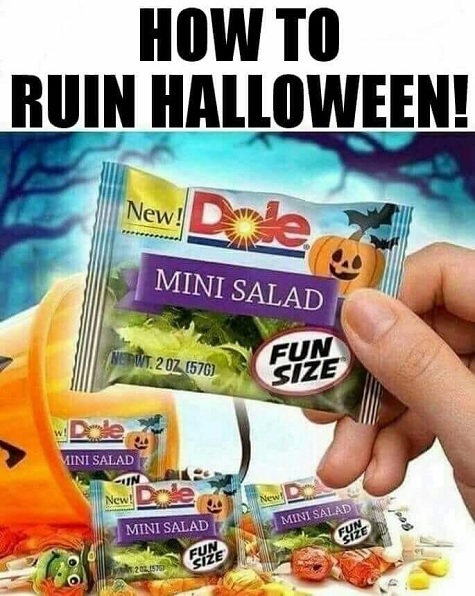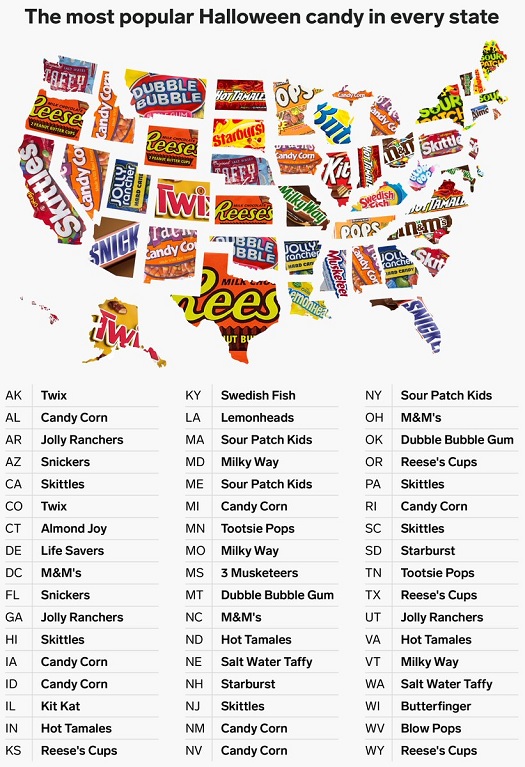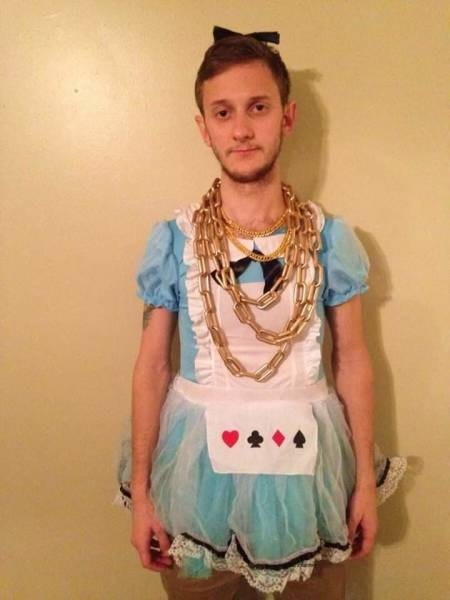 Yeah, this malformed oddball looks like he should be on a list of registered sex offenders somewhere, but I give him props for the visual pun.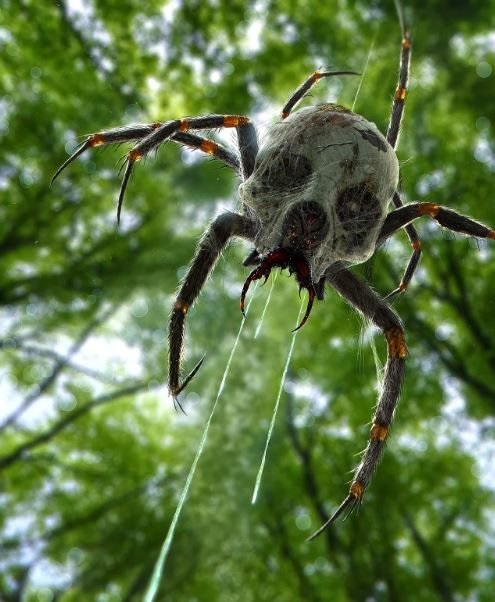 One of you morons (JackStraw?) linked to this on a morning thread some days ago. Is this from some movie?


Hello There: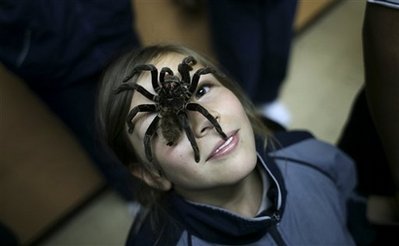 AoSHQ Weekly Prayer List
For submission guidelines and other relevant info, please contact FenelonSpoke, who is managing the prayer list. You can contact her at
fenelon direction 18 circle 'a' gmail dot com
(All one word, no spaces)
If you see a prayer request posted in a thread comment, feel free to copy and paste it and e-mail it to her.
Updates and New Requests:

10/10-Sulla's dad is having cancer treatments. 3 tumors have shrunk. Going to have more chemo with lower dose. Sulla thanks people for their prayers and asks for continued prayers for healing.

10/10-Josephistan needs prayers for a special intention.

10/11-Joncelli need prayers for peaceful repose of his sister who died at the end of last month and for strength and God's presence as he is separated from his wife and going through a divorce

10/11-Continued for prayer of people affected by Hurricane Michael

10/16-Fenelon asks for prayers for "D' who is going through a very difficult time right now and needs rough places made smooth. Fenelon needs strength and energy from the Holy Spirit to minister effectively to him as he doesn't have much support at all and is without a car, so she has been taking him around.

10/21-OldBlue has surgery yesterday for cancer. Cancer was removed from right corner of mouth next to teeth and gums. They also removed a piece of his tongue and section of his jawbone to biopsy. He came home with heavy medication and was to be on oxygen He was going back today to have drainage tube removed. Please pray for no spread of cancer and complete healing

10/23-Sixkiller needs healing from a shoulder injury. Also, part of his house was destroyed by fire. Please pray that recovery go as quickly and smoothly as possibly

10/23-Calm Mentor is battling an infection that came from an abscessed tooth and is still out of work could use all the help he could get. He is going through a very difficult time right now. He has a new GoFundMe page: https://www.gofundme.com/help-with-time-to-find-employment

10/22 Lori a regular reader of ASHQ has a critically sick boy of 14, tyler, who is autistic and non verbal and who was battling a flesh eating bacteria, He was in the hospital for two months, He is not eating now and needs further treatments and her family has a bill of over $950,000 not covered by insurance. You can read more of her son's story and contribute at: http://www.gofundme.com/pulling-for-tyler

10/23-Week Geek, wife of one of his cousins is dying of cancer. Outlook is grim. Prayers for comfort and strength for her and him and their family. Week Geek asked for prayers for the marvelous essayist, Ace of Spades, who is reporting health problems with increasing frequency. Prayers for healing for their condition.

10/23-Josephistan is asking for prayers for his mother who is having bladder issues and he is quite worried.


Prayers for Comfort after Death and Healing and strength for survivors:

9/18-"What's a Seawolf" asked for prayers for the family and friends of his dad who died recently

9/19-Prayers for LadyL and other family and friends of her father who died recently.

10/3-Sharkman had been remarried and had 2 stepchildren. The step kids grandfather just committed suicide after father had previously done the same. They need prayers for comfort and strength. Boy has concern that this tendency might be something in the genes.

10/20-NavyMom's brother-in-law committed suicide. Prayers for comfort for family and friends.

10/20-DangerGirl's father-in-law died after a battle with cancer. Please keep family and friends in prayer.


Requests for Continued Prayers for healing and God's presence:

9/21-Chilling the most, needs prayer for healing of sister who has lung cancer.

9/24-Physics Geek's Mother's Alzheimers is getting worse. Physics Geek needs wisdom and guidance in figuring out care options.

9/25-"SumDumChief' had cancer surgery Was having sizable portion of liver removed and and an adrenal gland. Please pray for his healing Colon cancer is a really tough thing.

9/25-Lurker Phineas reports that he will completing the last week of his chemo on October 3rd, is very fatigued and had to of to the ER for other complications. He is grateful for the all the prayers, which lift him up.

9/24-Pookys Girl reports that Pooky 's new anti psychotic med was approved by Medicaid. He is doing better and making progress in therapy, but needs help in social situations. Fenelon ask that we also keep his dear wife in prayer too for strength too

9/26-Insommniac's difficult situation with family still ongoing. He's having particular difficulties in relationship with daughter. He could use wisdom to know what to do and strength not to give up.

10/1-SteveOReno prayers for continued healing and recovery and spiritual help for son who has bi-polar and addiction issues.

10/3-Slapweasel has liver disease in addition to issues in caring for his mother and father with stroke and Alzheimers. Please pray for Slap and family.

10/3-Mrs. Leggy's friend Diane has breast cancer and is very weak from months of chemo and can't get radiation unless she has strength for it.

10/10-Laughing in Tx- His wife has cancer. Prayers for strength and complete healing for LIT's wife and strength for family in this process.

10/21 Someone (Farmer?)asked for prayers for a friend of theirs-Sarah, who husband-only about forty committed suicide. Prayers for strength and comfort for family

10/30-SHM asked for prayers for her daughter who has embraced Wicca and seems to be unable to her mom's concerns.


Job concerns:

9/18-Kallisto needs long term employment closer to home.

9/23-Beverly, with a background in writing needs a full time editorial or writing job, rather than doing freelance work. Also needs financial blessing to pay for legal bills as a result of things dealing with her father's legal concerns.

10/10-Steven has not been able to find a job. Looking for a job in the Houston area in Loss Prevention.

Please remember the Prayer of St. Francis:
http://www.prayerguide.org.uk/stfrancis.htm
****Please note; For purposes of length I am trying to keep the prayer list to approximately five weeks. We will continue to pray for earlier concerns.If you would like a situation to be placed back on the prayer list, have any updates or praise reports, please notify me at: FenelonDirection18 (at sign) gmail.com, I cannot be on all the threads. Thanks, and thanks for being prayer warriors!


posted by OregonMuse at
11:22 AM
|
Access Comments