ę The "Strategy" Begins to Fall Apart
|
Main
|
The Morning Report - 9/27/18 Ľ
September 26, 2018
Wednesday Overnight Open Thread (9/26/18)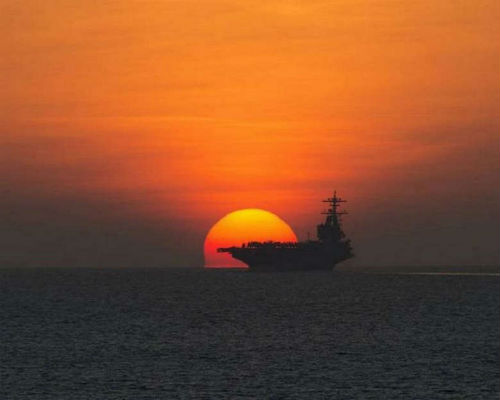 ***
The Quotes of The Day

Quote I


"We are not interested in reforms. We are interested in fundamental, systemic change — not just partial, cosmetic changes," Vaclav Klaus

Quote II

Show me the man and Iíll show you the crime Lavrentiy Beria Any Democratic US Senator

Quote III

The agenda of balkanizing America into tribes, and white/nonwhite binaries, and galvanizing the rich and poor against the middle class was Obama's only real legacy. But it is a legacy that nonetheless fundamentally transformed America. Victor Davis Hanson

Quote IV

"My opinion is you are not going to fix this legislatively. You are going to have fix this like we always fix monopolies in this country. You are going to have to take an antitrust suit." Jeff Landry, AG Louisiana

Quote V

To be sure, much has changed in the last two decades. But some things don't: Women who accuse Republicans have to be heard and believed because they're "survivors"; women who accuse Democrats are nuts and stalkers who need never be heard. Mark Steyn
***

Boo-F*cking-Hoo, "potential customers" could be alienated.
***
This week, the US Centers for Disease Control (CDC) released it's annual Sexually Transmitted Disease Surveillance report. One of the most striking findings in the report is the rapid rise of congenital syphilis—instances where a baby is born with the STI—in the US:

Babies born with syphilis in the US are on the rise
***

Florida to test interesting school shuttles.
***

Crumbs? I don't know about you, I will take them. Just WTF is wrong with this picture?

(CNSNews.com) - Americans on average spent more on taxes than on food and clothing combined in 2017, according to the Bureau of Labor Statistic's new data on consumer expenditures, which was released this month.

"Consumer units" (which include families, financially independent individuals, and people living in a single household who share expenses) spent an average of $9,562 on food and clothing in 2017, according to BLS.
***
Here's your chance to reach out to CNN.

Later: "The CNN producer voicemail i posted 12 hours ago has been viewed 105,000 times. I'm guessing Bronstein's voicemail was rather full when he got into the office this morning."

Err, would that be Scott Bronstein at 202-898-7972? ";I'm sorry but that mailbox is full and is not accepting new messages." Oh well, maybe I can get through in a couple of days to help him with his inquiries.
***

What do you mean inflation? Move along, nothing to see here in Venezuela.

Removing those five zeroes merely masks the hyperinflation without fixing anything, but doesn't 338.50 look prettier than 33831492.00?

Things continue to increase in price exponentially. Just to use a personal anecdote, at the beginning of September I bought loaves of sandwich bread at 2.1 million per loaf (or 21 Sovereign Bolivares), on Monday Sept 10. I saw the same loaves at 6 million per loaf (60 Sovereign Bolivares)

Another example: On the left you'll see the leftover package of a regular Mozzarella Cheese (my brother's favorite), on September 01 a Kilogram would go for 353.00 Sovereign Bolivares. I bought 315 grams of sliced Mozzarella for 111.20 Sovereign Bolivares (or 11,020,000.00)
***

Of course it's sexist. Or some other politically incorrect description.

The popular Distracted Boyfriend meme, based on a photo of a man turning away from his outraged girlfriend to stare admiringly at another woman, has been ruled sexist by Sweden's advertising ombudsman.

The stock image, also known as Man Looking at Other Woman, by Antonio Guillem, a photographer from Barcelona, was named meme of the year in April and was one of the most widely shared memes in 2017, providing comment on anything from music to politics to hit TV shows.
***

Even Russia is experiencing the SJW movement. No more manspreading.

A law student has embarked on a campaign to stop people from manspreading. Anna Dovgalyuk, 20, is filmed apparently pouring diluted bleach onto men's crotches across the subway in St Petersburg. She has accused men who carry out the practice as 'gender aggression' and calls manspreading – sitting with legs wide open on public transport – 'a disgusting act'.
***

Funny thing, Not all "survivors" are survivors. Some are just Bull Shit artists.

Are the Fords Aware of The Story About a False Sexual Assault Claim That Cost the Accuser $8.4 million in Damages?


Jury orders blogger to pay $8.4 million to ex-Army colonel she accused of rape.
***
What happened to Johnny Manziel? Why he is in the CFL, let Bob Menery tell you about it.
The ONT Musical Interlude
September 26, 2003, English singer, songwriter Robert Palmer died of a heart attack aged 54 in Paris France. He was a member of Vinegar Joe and Power Station (with Duran Duran members Andy Taylor and John Taylor with drummer and former Chic member Tony Thompson). As a solo artist had the 1986 US No.1 & UK No.5 single 'Addicted To Love' and the 1988 hit 'Simply Irresistible'. via thisdayinmusic.com
**
September 26, 1948, Born on this day, Olivia Newton-John, UK singer, actress, (1978 UK & US No.1 single with John Travolta, 'You're The One That I Want', 1981 US No.1 & UK solo No.7 single 'Physical'). via thisdayinmusic.com
***

You can send ONT tips or loose change to petmorons at gmail or The Twitter Thingy
***
No babysitter? No problem if you are a Genius Award Winner.

A 29-year-old woman is accused of leaving her 4-year-old daughter home alone to go partying in Scottsdale, police said in court records.

The little girl knocked on a neighbor's door at about 6:30 a.m. Sunday and told them her mother, Alexandra Rose Ciliento, wasn't home, according to police. Authorities said it turned out that mom had been gone overnight
***

Modern medicine, once again is miraculous. Tonight's Feel Good Story of The Day.

A 35-year-old man who had been in a vegetative state for 15 years after a car accident has shown signs of consciousness after neurosurgeons implanted a small nerve stimulator.

Using a simple 20-minute surgery, the simulator was attached to the vagus nerve in the patient's chest. The outcome challenges the general belief that disorders of consciousness that persist for longer than 12 months are irreversible, the researchers say.

The findings reported in Current Biology this week show that vagus nerve stimulation (VNS) – a treatment already in use for epilepsy and depression – can help to restore consciousness even after many years in a vegetative state. By stimulating the vagus nerve, we show that "it is possible to improve a patient's presence in the world," says Angela Sirigu of Institut des Sciences Cognitives Marc Jeannerod.
***
Tonight's ONT has been brought to you by Nature.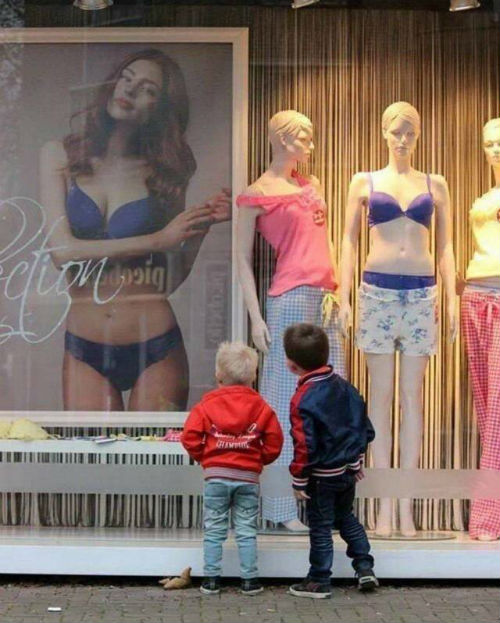 Notice: Posted with permission by The Ace Media Empire and AceCorp, LLC. This facility processes nuts, dairy, soy and stuff.
The ONT Musical Interlude
September 26, 2003, English singer, songwriter Robert Palmer died of a heart attack aged 54 in Paris France. He was a member of Vinegar Joe and Power Station (with Duran Duran members Andy Taylor and John Taylor with drummer and former Chic member Tony Thompson). As a solo artist had the 1986 US No.1 & UK No.5 single 'Addicted To Love' and the 1988 hit 'Simply Irresistible'. via thisdayinmusic.com
**
September 26, 1948, Born on this day, Olivia Newton-John, UK singer, actress, (1978 UK & US No.1 single with John Travolta, 'You're The One That I Want', 1981 US No.1 & UK solo No.7 single 'Physical'). via thisdayinmusic.com
&topic=world_news">

posted by Misanthropic Humanitarian at
10:12 PM
|
Access Comments