« Accuser's Lawyer: Having My Client Testify Under Oath Would be Contrary to the Purposes of Discovering the Truth
|
Main
|
Late Night Bed Spins. Music From TV Commercials [dri] »
September 19, 2018
Wednesday Overnight Open Thread (9/19/18 )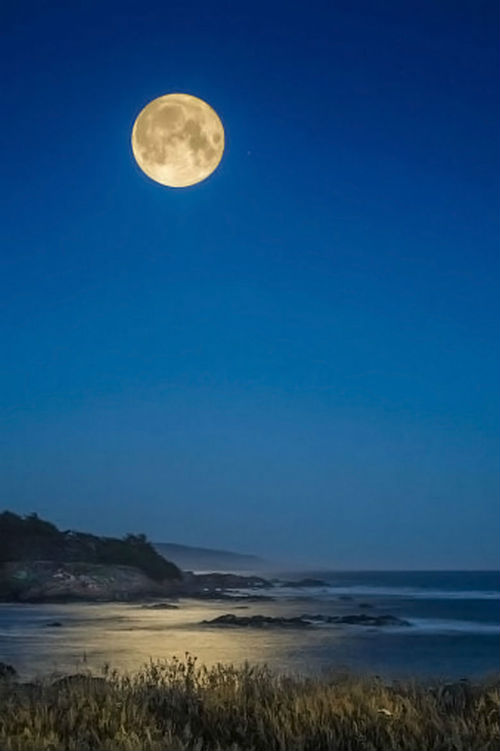 ***
The Quotes of The Day

Quote I

"I think that may be the point — to confound us, so it's harder to keep our eye on the ball. The ball, of course, is protecting American democracy … And right now, our democracy is in crisis."The Bitch who will never be President

Quote II

Winning is habit. Unfortunately, so is losing. Vince Lombardi

Quote III

"I learned a lot from studying the civil rights movement of the United States, from Martin Luther King and Stokely Carmichael and Eldridge Cleaver. All in their own unique ways, I learned that the United States had failed in living up to the ideals that I had learned about in my high school history classes." Lisa Brown, Congressional Candidate

Quote IV

"In today's world, someone who is suicidal sits home, nurses their grievance, develops a rage and is just as suicidal, but they take 20 people with them. There's something that changed in the culture." Tom Selleck
***
The EU, how to make friends and influence people.

Ireland's government has fully recovered more than €14bn (£12.4bn) in disputed taxes and interest from Apple, which it will hold in an escrow fund pending its appeal against a European Union tax ruling.

The European commission ruled in August 2016 that Apple had received unfair tax incentives from the Irish government. Both Apple and Dublin are appealing against the original ruling, saying the iPhone maker's tax treatment was in line with Irish and EU law.
***
Not a good week for Elon Musk.
First, he is being sued in two different courts for defamation.

Elon Musk has called Vernon Unsworth, a British diver who advised on the Thailand cave rescue, a "pedo," a "child rapist," and a participant in sex tourism. Musk's accusations remain unsubstantiated. This week, Unsworth filed a defamation lawsuit against Musk in federal court in Los Angeles, and his lawyers say he plans to file another legal action in London. That would be a strategic move.

Unsworth is seeking more than $75,000 in damages and an injunction to prevent Musk from making future allegations. In a statement, Unsworth's US-based attorney L. Lin Wood said, "Musk's influence and wealth cannot convert his lies into truth or protect him from accountability for his wrongdoing in a court of law."

Secondly, It appears that the DOJ has opened a probe in regards to Musk's big mouth on Twitter.

THE DEPARTMENT OF Justice has reportedly opened a criminal fraud investigation into Tesla, after CEO Elon Musk announced on Twitter last month that he was considering taking the automaker private and had "funding secured" to do so. Musk later revealed that the funding required to go private at $420 per share, which he had believed would come mostly from Saudi Arabia's sovereign wealth fund, wasn't exactly locked down. Seventeen days after that initial tweet, in late August, Tesla declared it would remain a public company after all—but the backtracking hasn't stemmed the fallout from the incident. Bloomberg's report of the probe sent Tesla shares down nearly 10 percent early this morning. (Stocks ultimately closed down 3 percent on Tuesday evening.)
***
When I mention Eric Holder, what do you think of? Fast & Furious? Black Panther voter intimidation? Spying on US citizens/journalists?

The federal government can use the Foreign Intelligence Surveillance Act (FISA) to spy on journalists. So said a pair of 2015 Justice Department memos, including one from then–Attorney General Eric Holder.

FISA is controversial in itself. The act is supposed to be used to justify surveillance on foreign targets. But as Reason's Scott Shackford has explained, intelligence agencies often use it to secretly spy on American citizens, sometimes without a warrant.
***

"Methinks thou dost protest too much"

Fight for 15 and its chief backer, labor giant Service Employees International Union, have faced a number of sexual misconduct accusations in recent years, some of which have resulted in firings, suspensions, and public outcry from inside the labor movement. In October, Scott Courtney, the head of the Fight for 15 campaign and SEIU vice president, tendered his resignation after numerous colleagues and former union organizers came forward alleging that he used sex as a factor in promotions and advancement within the organization. A former SEIU organizer told the Washington Free Beacon that the allegations against Courtney did not surprise her, saying the union's "HR processes for investigating sexual harassment [represent] a culture of protecting the organization."
***
***
The Cornhuskers have bigger problems than balloons.

Vegan advocacy nonprofit People for the Ethical Treatment of Animals (PETA) is demanding that the University of Nebraska at Lincoln part ways with its longstanding tradition of releasing party balloons at university football games.

PETA started an online petition to ban the balloons, alleging that they are "an environmental hazard and can travel vast distances before finally bursting and falling to the ground or into bodies of water." The school has released thousands of balloons after its first touchdown at home football games, for the past 50 years.
***
The ONT Musical Interlude
September 19, 1969, Creedence Clearwater Revival scored their only UK No.1 single with 'Bad Moon Rising' a US No.2 hit. Also on this day the group started a four-week run at No.1 on the US album chart with 'Green River.' via thisdayinmusic.com
**
September 19, 2005, Research published by Guinness World Records showed that Status Quo have had more hit singles than any other band in UK chart history. The band had scored 61 chart successes, dating from 'Pictures of Matchstick Men' in 1968 to 'You'll Come Around' in 2004. Queen came second with 52 hits, with The Rolling Stones and UB40 with 51 hits each.

September 19, 1946, Born on this day, John Coghlan drummer with English rock band Status Quo, (he left in 1982), who had the 1977 UK No.3 single 'Rockin' All Over The World'. Other hits include 'Pictures of Matchstick Men' in 1968, and 'Whatever You Want' in 1979. via thisdayinmusic.com
**
September 19, 1943, Born on this day, Cass Elliott, singer, Mamas and the Papas, who scored the 1966 US No.1 & UK No.3 single 'Monday Monday'. After the breakup of The Mamas & the Papas, Elliot embarked on a solo career and had the 1968 hit 'Dream a Little Dream of Me' from her solo album of the same name. Elliott died from a heart attack on 29th July 1974 while staying at Harry Nilsson's London flat in the UK. via thisdayinmusic.com
***

OH NO!!!! Coffee to become extinct. Nah, just kidding. Don't believe all the climate change shit you hear.

For roughly the last two years, the media has been warning us that climate change is threatening the world's supply of coffee beans.

According to the hypothesis, growing conditions for coffee will no longer be suitable in many places, and plagues and pestilences will destroy the crops. If that doesn't kill off coffee, then the lack of pollinators will.

As usual, the media wasn't shy in its headlines. The New York Times bluntly stated "Climate Change Threatens World's Coffee Supply, Report Says." TIME magazine took it a step further: "Your Morning Cup of Coffee Is in Danger. Can the Industry Adapt in Time?" Newsweek, in its typical "dial-it-up-to-11" editorial style, wrote, "Climate Change Effects Could Mean the End of Coffee Beans."
***
Who is Karen Monahan? And why the hell haven't you heard her name on TV for the past week(s)? The answer is quite simple.

If you know the name Christine Blasey Ford but not Karen Monahan, you must ask yourself, "Why?"

In the past few weeks, the nation has been transfixed on nearly every detail surrounding the confirmation process of Judge Brett Kavanaugh to the Supreme Court. The week after the contentious hearings, Sen. Dianne Feinstein, a ranking member on the Senate Judiciary Committee, indicated that she possessed a letter charging the nominee with sexual misconduct while a teenager in the early 1980s. Since then, and especially now that we know the accuser's name, it's been a literal he said/she said.
***

The ONT is not in the advice business, but..............
***

It is time for you to decide. Entrepreneurs or Genius Award Winners?

Two Georgia women were arrested last week after officials found one of them selling marijuana edibles at a local church event, the Chatham-Savannah Counter Narcotics Team said in a Monday statement.

On Friday, a local church was hosting an event for entrepreneurs, with vendors selling various items from booths. One of those vendors was Ebony Cooper, 28, of Savannah, who "was openly selling the edibles in addition to other items," the CNT said, noting the items included marijuana-infused "cereal treats, brownies, and puddings."
***
Thoughts, prayers, cash and some elbow grease. Tonight's Feel Good Story of The Day.

After his trip to South Carolina, he has since headed back into the storm zone to rescue people and animals from flood waters. In a recent video post, Alsup said he was headed towards Lumberton, North Carolina where a dam could possibly collapse.
***

Tonight's ONT has been brought to you by One Of Those Days.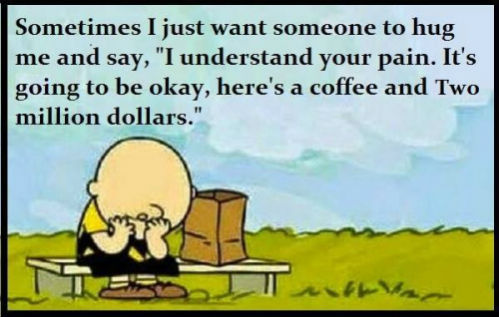 Notice: Posted with permission by The Ace Media Empire and AceCorp, LLC. Not responsible for most stuff that happens.

posted by Misanthropic Humanitarian at
08:52 PM
|
Access Comments