« Saturday Evening Movie Thread 09-15-2018 [Hosted By: Moviegique]
|
Main
|
EMT 09/16/18 »
September 15, 2018
Saturday Caturday Overnight Open Thread (9/15/18 )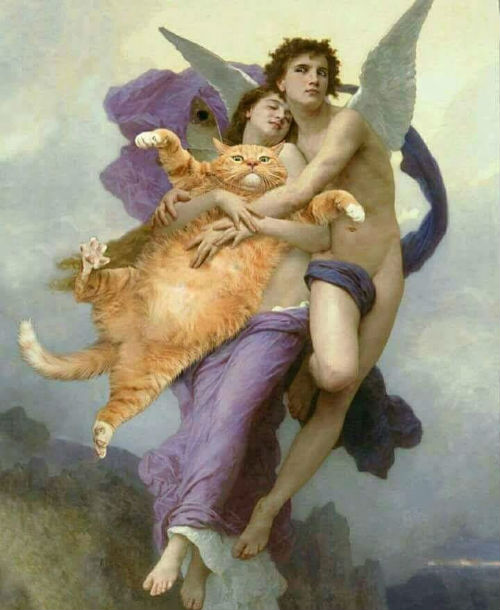 ***
The Saturday Night Joke

Jimmy was having trouble in school. His teacher was always yelling at him, "You're driving me crazy, Jimmy. Can't you learn anything? One day Jimmy's mother came to school to see how he was doing. The teacher told her honestly that her son was simply a disaster, getting very low marks, and that she had never had such an unmotivated and ignorant boy in her entire teaching career. Jimmy's mom, shocked at the feedback, withdrew her son from school and moved out of Detroit, relocating to Cleveland.
25 years later, the teacher was diagnosed with irreversible cardiac disease. Her doctors all strongly advised her to have open heart surgery, which only one surgeon at the Cleveland Clinic could perform. Left with no other options, the teacher decided to have the operation, which was remarkably successful.
When she opened her eyes after the surgery she saw the handsome young doctor who headed her surgical team smiling down at her. She wanted to thank him, but could not talk. Her face started to turn blue, she raised her hand, trying to tell him something, but quickly died.
The doctor was shocked, wondering what went wrong so suddenly. When the doctor turned around to leave the room, he saw Jimmy, now a janitor at the Clinic, had unplugged the life-support equipment in order to plug in his vacuum cleaner. If you thought that Jimmy had become a heart-surgeon, there is a high likelihood that you voted for Hillary.
***
Fake News. Now Fake Weather.

Weather Channel reporter Mike Seidel was shooting a live segment in Wilmington, North Carolina, on Friday as winds barreled around him

But as braces his feet in the grass, two men stroll not to far behind him and make it look as if the weather isn't truly that bad

The Weather Channel released a statement after the video went viral, claiming that 'exhaustion' and difference in surface contributed to the distinction
The ONT calls Bull Shit.
***
Embarrassment for the dealership and the VP of Marketing? Well, he has some 'splaining to do.

As vice president of marketing at the largest Porsche dealer in the country, Shiraaz Sookralli personally handled some of Champion Porsche's most valued and deep-pocketed clients. Over the last year, he collected over $2.5 million in customer deposits for dozens of the company's ultra-exclusive 911 GT3 and GT3 RS models.

There's only one problem: The cars never existed, the money is missing, and Sookralli just vanished without a trace.
***

I scream, you scream, we all scream for ice cream. Unless you're a whiny, self-centered little f*cking POS Snowflake.

Student council members at The University of Wisconsin-Madison are demanding the school change the ingredients in the official university ice cream, claiming that the current ingredients are discriminatory toward some minority students.

UW-M's official ice cream, the Babcock, contains a beef gelatin additive, which according to the legislation, "renders certain communities such as the Jewish, Hindu, Buddhist, and vegetarian unable to enjoy it without violating their beliefs."

"renders certain communities such as the Jewish, Hindu, Buddhist, and vegetarian unable to enjoy it without violating their beliefs."

The legislation, titled "Ice Cream for All," is already has eight sponsors, including the Chair, Vice Chair, and Secretary of the Associated Students of Madison Student Council. The ASM student council is comparable to a student government senate. The "Ice Cream for All" legislation will be voted on next Wednesday.

No word if the Snowflakes have a dairy to make this new delicious concoction.
***
:)
***
There is a lot to be said for rural living and a short commute.
***

If you have never heard of the Norwegian Death Diving Championships, here ya go.
***
The ONT Musical Interlude
*
A little history for you.

September 15, 1965, The Ford Motor Company became the first automaker to offer an 8-track tape player as an option for their entire line of vehicles on sale in the US. Tapes were initially only available at auto parts stores, as home 8-track equipment was still a year away. via thisdayinmusic.com
*
***

A.[ ] Beer
B.[ ] Chips
C.[ ] Tide Pods
D.[X] All of the above which includes a First Runner Up Genius Award.

FAYETTEVILLE, N.C. — Cumberland County sheriff's detectives arrested two men Thursday who were accused of looting a Family Dollar at 3734 Cumberland Road in Fayetteville.

Randy Mitchell Walker, 56, and Derrick Hilliard, 36, are accused of breaking the store's glass door and taking multiple items, including five cases of Corona beer, dishwasher pods and five bags of chips.

The sheriff's office responded to the store just before 9 p.m. Thursday. About an hour later, Walker called 911 and reported that his home in the 2400 block of Ireland Drive was broken into.
***
Arrested on suspicion of 6 Felonies and a Genius Award Winner.

When Alexander Edwards, 36, spotted deputies coming to arrest him, he raced toward them in a pickup truck, forcing one to get out of the way, reported The Santa Rosa Press Democrat.

But it was his choice of transportation after crashing his truck into a ditch Saturday afternoon that will be remembered, reported the Sonoma County Sheriff's Department on Facebook.
***
Customer service can excel and it did at a Wendy's restaurant. Tonight's Feel Good Story of The Day.

One New Mexico Wendy's employee is being praised for going the extra mile to ensure that two blind patrons enjoyed their meal.

A fellow customer was so moved by the worker's kindness that she shared the story to social media, where it has since struck a heartstring with many.
***

Tonight's ONT has been brought to you by Older Brothers.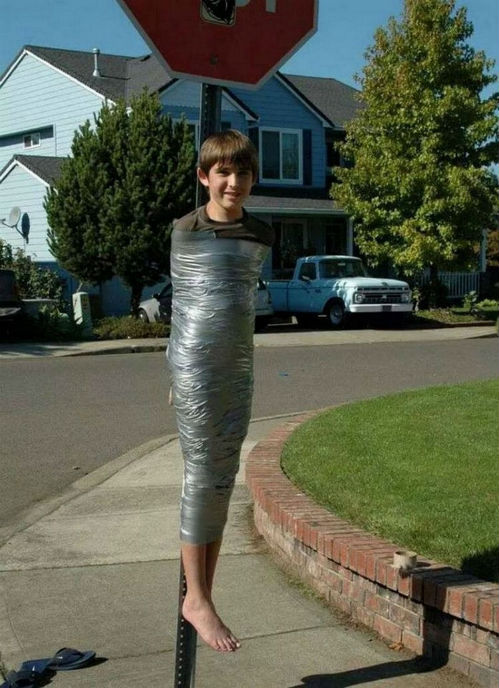 Notice: Posted with permission by AceCorp, LLC., a wholly owned subsidiary of The Ace Media Empire and maker of fine Hobo stew.
Above fold photo h/t LadyL

posted by Misanthropic Humanitarian at
10:02 PM
|
Access Comments