« EMT 09/16/18
|
Main
|
European Radicalism Has Come To Polite Society In America »
September 16, 2018
Sunday Morning Book Thread 09-16-2018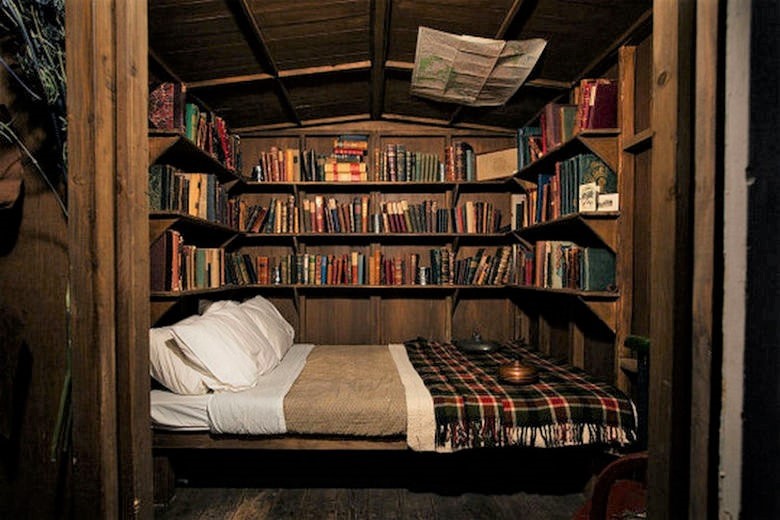 Good morning to all you 'rons, 'ettes, lurkers, and lurkettes. Oh, and we've got a new category of readers, escaped oafs and oafettes. Welcome once again to the stately, prestigious, internationally acclaimed and high-class Sunday Morning Book Thread, a weekly compendium of reviews, observations, and a continuing conversation on books, reading, and publishing by people who follow words with their fingers and whose lips move as they read. Unlike other AoSHQ comment threads, the Sunday Morning Book Thread is so hoity-toity, pants are required. Even if it's these pants, which, if I were either one of these models in this photo, I'd spend my life's savings tracking down and destroying every last copy of it that I could find.


It Pays To Increase Your Word Power®
Samuel Johnson's Dictionary defined LUGGAGE as "any thing of more weight than value".
Usage: My fondest memory of 9/11 is seeing the video of Hillary being tossed in the back of a van like a piece of luggage. Oh, you mean 9/11/2001. I thought you meant 9/11/2016. My mistake.



Because Some Stories Are Bigger Than You Are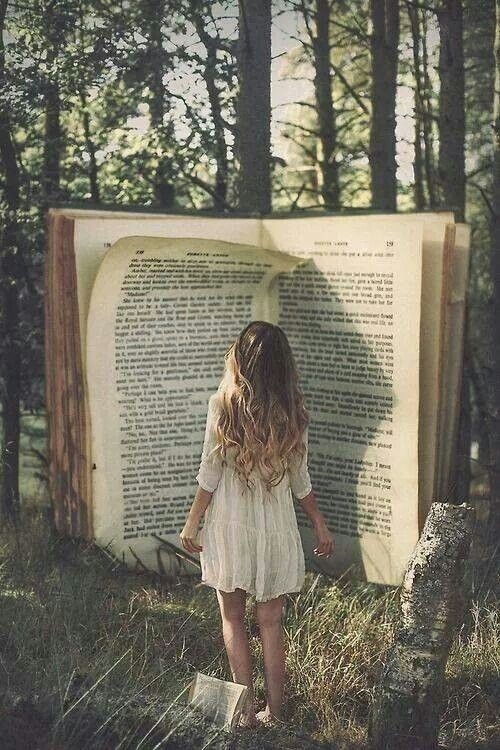 Book Curses
In medieval times, books were rare, and copying them was labor-intensive. So those who produced them did not like kindly on book thieves. Nowadays, if you forget to return a library book, you pay a fine, or, at the most, the replacement copy of the book. But back then, the punishment was a bit more severe:
"For him that stealeth, or borroweth and returneth not, this book from its owner, let it change into a serpent in his hand & rend him. Let him be struck with palsy & all his members blasted. Let him languish in pain crying aloud for mercy, & let there be no surcease to his agony till he sing in dissolution. Let bookworms gnaw his entrails in token of the Worm that dieth not, & when at last he goeth to his final punishment, let the flames of Hell consume him for ever."
This is all detailed in the book Anathema!: Mediaeval Scribes and the History of Book Curses by Marc Drogin. If you're interested in this, you might want to check out this book at your local library because you can't find a used copy online for less than $150.
(h/t Mary Poppins' Practically Perfect Piercing)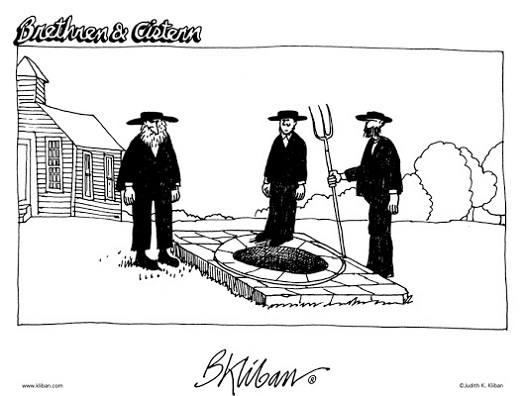 Why English Is Hard To Learn

We'll begin with box; the plural is boxes;
But the plural of ox is oxen, not oxes,
One fowl is a goose, and two are called geese,
Yet the plural of moose is never called meese.

You can find a lone mouse or a house full of mice;
But the plural of house is houses not hice.
The plural of man is always men.
But the plural of pan is never pen.

If I speak of a foot, and you show me two feet,
And I give you a book, would a pair be a beek?
If one is a tooth and a whole set are teeth,
Why shouldn't two booths be called beeth?

If the singular's this and the plural is these,
Should the plural of kiss be ever called keese?

We speak of a brother and also of brethren,
But though we say mother, we never say methren.
When the masculine pronouns are he, his, and him;
Just imagine the feminine....she, shis, and shim!

--James Donovan

Books By Morons
Moron author Vince Milam's latest novel, The Caribbean Job (the third in his Amazon bestselling Case Lee series) has recently been released:
A simple job. Low key. Investigate the mysterious deaths of two rich guys. No worries. Until spies and professional hitters started coming out of the woodwork, pointed my direction. Just another day at the office.

Welcome to the world of Case Lee, retired Delta Force operator. Stuck nose-deep in the muck and mire of a trillion-dollar deal, espionage maneuvering, and shadow games.

Case ignores sound advice to let other high-powered players handle the situation. With his family in danger, he takes matters into his own hands. And affords his enemies the opportunity to discover something. You can mess with a lot of people on this good earth. But you don't mess with Case Lee.

Fans of Lee Child's Jack Reacher, Tom Clancy, Vince Flynn's Mitch Rapp, and Robert Ludlum's Jason Bourne will love the Case Lee series.
The Kindle version is currently on sale for $0.99.
___________
Lurking moron author Neovictorian has released his first novel, Sanity, which he describes as "kind of a thriller/alternate history with a dash of bildungsroman". Also rated R for right-wing:
Have you sometimes felt, since an early age, that you were an alien, somehow placed on Earth and observing the antics of humans as if they were a different species? Why do they believe such stupid things? Why do they do such dumb things? Any why do they keep doing them over and over again seemingly incapable of learning from the bad outcomes of all the previous attempts?

That is how Cal Adler felt since childhood and, like most people with such feelings, kept them quiet and bottled up while trying to get ahead in a game whose rules often seemed absurd. In his senior year in high school, he encounters a substitute guidance counselor who tells him, without any preliminary conversation, precisely how he feels. He's assured he is not alone, and that over time he will meet others. He is given an enigmatic contact in case of emergency. He is advised, as any alien in a strange land, to blend in while observing and developing his own talents.

Then he meets a Mystery Woman...and the real adventure begins.
I had to look up bildungsroman, which means, according to Merriam-Webster, "a novel about the moral and psychological growth of the main character." You gotta love the Germans. They have a word for everything. Unfortunately, most of them are very long and you sound like you have a mouthful of rocks when you try to say them.
And on his author page, Neovictorian says his hobbies include "firearms, edged weapons and making The World's Best Martini, all of which come into play in the book. Especially the martinis." Which Kindle version you can purchase for $3.99.
___________
I have mentioned moron author Robert Zimmerman's account of the Apollo 8 flight, Genesis: The Story of Apollo 8: The First Manned Mission to Another World in an earlier book thread. To mark the occasion of the 50th anniversary of this historic space flight, an audio version of the first book about the mission of Apollo 8 has been released, narrated by Grover Gardner, a legend in the ears of fans of audiobooks all over the planet.
Apollo 8 was an awesome achievement:
It was Christmas Eve 1968. And the astronauts of Apollo 8 - Commander Frank Borman, Jim Lovell, and Bill Anders - were participants in a mission that took them faster (24,000 mph) and farther from the Earth (240,000 miles) than any human had ever traveled. Apollo 8 was the mission that broke humanity's absolute bond to the Earth: it was the first manned vehicle to leave the Earth's orbit.

Confined within a tiny spaceship, the astronauts were aided in their journey by a computer less powerful than one of today's handheld calculators. Their mission was not only a triumph of engineering, but also an enduring moment in history. The words these three men spoke from lunar orbit reverberated through American society, changing our culture in ways no one predicted.
The entire press release can be read on the author's site.
___________
Moron author Hans Schantz's second book, A Rambling Wreck: Book 2 of The Hidden Truth is on sale for $0.99 through Friday. I've mentioned this book before. A reviewer describes it like this:
It's sort of like what might happen if one of Heinlein's juvenile heroes (say Kip from Have Spacesuit Will Travel) was thrust into the modern era and was forced to use SJWs Always Lie as his freshman orientation guide while battling the Black Hats.
I've read the first book in the series, The Hidden Truth, but not this one yet. It was quite a good read. And I can confirm that it does have that distinctive "early Heinlein" feel to it.

Moron Recommendation
Moron lurker 'Delaforce' highly recommends the military aviation novels of Derek Robinson that he found in the attic of his now-late grandmother.
The first one I read was Goshawk Squadron, by Derek Robinson in 1971. It's about an RFC squadron in 1918, flying S. E. 5's with a hard-ass commander. Major Stanley Woolley was 28 years old, young for a major, old for a pilot. His gamekeeper manners and trade unionist voice makes his pilots and adjutant uncomfortable. His training and outbursts were even worse. He pushed the squadron harder and harder, and he keeps going, probably until "He's gone too far," as one of the pilots said.

The issue at hand is the conflict between Woolley's realistic expectations against the young officers just out of college, filled with their ideas of honor and as "knights of the air". The major knows that it will kill them, as they might not realise till they're dead. He calls "fair" a dirty word.
Robinson's novels include:
Goshawk Squadron (his first novel, nominated for the Booker Prize)
Piece of Cake
Hornet's Sting
War Story
Damned Good Show
A Good Clean Fight
He's also written a number of spy novels and some non-fiction history. Interested readers should check out Robinson's web page.

___________
If you like, you can follow me on Twitter, where I make the occasional snarky comment.
___________
Don't forget the AoSHQ reading group on Goodreads. It's meant to support horde writers and to talk about the great books that come up on the book thread. It's called AoSHQ Moron Horde and the link to it is here: https://www.goodreads.com/group/show/175335-aoshq-moron-horde.
___________
So that's all for this week. As always, book thread tips, suggestions, bribes, rumors, threats, and insults may be sent to OregonMuse, Proprietor, AoSHQ Book Thread, at the book thread e-mail address: aoshqbookthread, followed by the 'at' sign, and then 'G' mail, and then dot cee oh emm.
What have you all been reading this week? Hopefully something good, because, as you all know, life is too short to be reading lousy books.


posted by OregonMuse at
09:00 AM
|
Access Comments