« #MuhSacredEternalPrincibles Watch
|
Main
|
The Seftonless Morning Report »
August 29, 2018
Wednesday Overnight Open Thread (8/29/18 )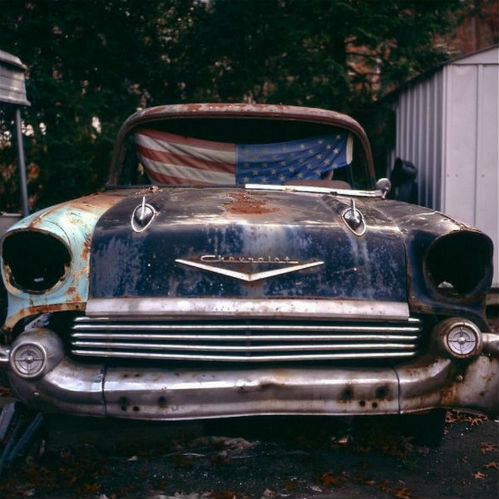 ***
The Quotes of The Day

Quote I

"If you are a privacy zealot, this is super alarming. It means you don't have any privacy. On the other hand, if you have no problem with police using your family information to solve these cold cases, you might see this as a good thing." Malia Fullerton

In a related story, NC man is arrested through genealogy testing. h/t Golfman in NC

Quote II

"I did universal health care when I was mayor– fully implemented, regardless of pre-existing condition, ability to pay, and regardless of your immigration status. San Francisco is the only universal health care plan for all undocumented residents in America. Very proud of that, I'd like to see that extended to the rest of the state." Gavin Newsome (D-CA)

Quote III

When people in authority, people with TV shows, for example, decide that they can dictate what emotions you're allowed to feel, you should worry. Tucker Carlson
***

Viet Nam wants Monsato to pay up for Agent Orange.

The toxic chemical, Agent Orange, wreaked havoc on the people of Vietnam during the Vietnam War and had debilitating side effects that many continue to feel today.

For the 40 years following the end of the Vietnam War the U.S. corporation, Monsanto, has largely evaded responsibility for their role in a chemical attack which had disastrous effects on Vietnamese civilians. But now the Vietnamese government demands that Monsanto pay compensation to the victims of Agent Orange.
***

Can you fix stupid? Majority of people interviewed can't name a single supreme court justice.

Nearly every voter in the nation believes that the U.S. Supreme Court impacts their everyday life, but a majority can't name a single justice on the all-important bench, according to a new survey.

The C-SPAN survey, which again found wide support for televised oral arguments, said that 91 percent answered "Yes" when asked if, "Decisions made by the U.S. Supreme Court have an impact on my everyday life as a citizen."
***
Laws regarding marijuana use are changing even as scientists are still trying to understand why people use it and the overall effects of using it. Now, a study is wading in by examining how genetics influences people's tendency to try pot. But the study raises nearly as many questions as it answers, and the overall effect of genes appears to be extremely small.
***

Who will lead the interventionists? Patrick J. Buchanan weighs in on the death of Sen. John McCain.

Certainly, the passing of the senator whose life story will dominate the news until he is buried at his alma mater, the Naval Academy, on Sunday, leaves America's interventionists without their greatest champion.

No one around has the prestige or media following of McCain.

And the cause he championed, compulsive intervention in foreign quarrels to face down dictators and bring democrats to power, appears to be a cause whose time has passed.
***

If I'm still doing The ONT in 2045, we will revisit this issue. CA legislature makes electricity emissions-free by 2045. Possible but is it probable and at what cost?

"This is a pivotal moment for California, for the country, and the world."

On Tuesday, California state lawmakers passed SB100, a major bill that would commit to making the state's electricity supply completely emissions-free by the year 2045. SB100 passed 43-32.
***

Science. It is only settled if you want it to be so.

This week, Brown University pulled down a news story on a study conducted by a Brown University researcher. That study focused in on what it described as "rapid-onset gender dysphoria": gender dysphoria that was not present in early youth, but that manifested within days or weeks in teens and young adults. The study author, Lisa Littman, assistant professor of the practice of behavioral and social sciences at Brown's School of Public Health, stated, "This kind of descriptive study is important because it defines a group and raises questions for more research. One of the main conclusions is that more research needs to be done. Descriptive studies aren't randomized controlled trials – you can't tell cause and effect, and you can't tell prevalence. It's going to take more studies to bring in more information, but this is a start."
***

Contrary to the episodes of Cops we have seen. Couples who drink together are generally more happy.

The key part of this 'happiness' drinking lies entirely with how much you drink and, obviously, at what time you're doing the drinking.
***

School is just around the corner here in my neck of the woods. Classic back to school commercial.
***
Addiction. This is how it begins. Enablers, the both of them.
***

Fighting over the thermostat is sexist, I guess.

A top strategist for New York gubernatorial candidate Cynthia Nixon (D.) called work offices that are overly air-conditioned "sexist" in a request for balmier room temperatures for Wednesday's primary debate between Nixon and incumbent Gov. Andrew Cuomo (D.).

After accusing the debate host, WCBS-TV, of being too acquiescent to Cuomo's demands ahead of the debate, Rebecca Katz called for the event hall at Hofstra University on Long Island to be 76 degrees, the New York Times reported. Katz wrote an email to the station, obtained by the Times, saying that working conditions are "notoriously sexist when it comes to room temperature, so we just want to make sure we're all on the same page here."
***
The ONT Musical Interlude
*
***
Is that egg powdered sugar on your face? Genius Award Winner.

Private lab tests have discovered that all 13 pounds of a white powdery substance seized by the New Hanover County Sheriff's Office are sugar and not fentanyl, as was previously believed.

The private lab testing results by NMS labs, which came in last week, revealed the white powder is actually "a combination of simple and complex carbohydrates," said Lt. Jerry Brewer. In other words, sugars.

There were no controlled or non-controlled substances mixed in with the 13 pounds of white powder, according to information provided by Brewer.

The false positive result can be traced to a CSI field test using a kit invented and sold by Scott Company Drug Testing to the NHC Sheriff's Office, according to Brewer. It was not user error on the part of the CSI technician, because several samples were tested from each bag, said Brewer.
***

The cute little old man, Tonight's Feel Good Story of The Day.

This "cute little old man" is making a big difference in the lives of local youngsters.

For the last 10 years, Wally Richardson has been standing outside of Marina Village Middle School in El Dorado Hills, California so he can greet all of the students with life advice and fist bumps before they start their school day.
***
Tonight's ONT has been brought to you by The 3 B's.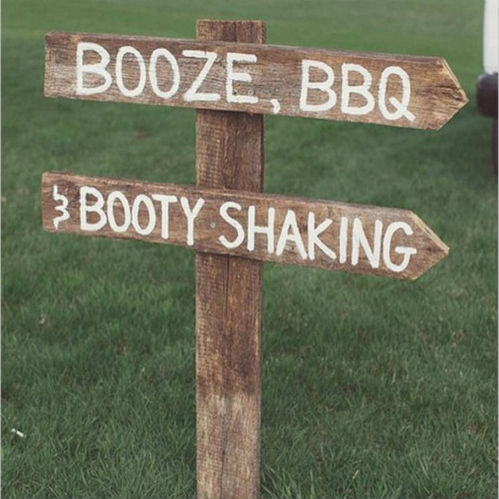 Notice: Posted with permission by AceCorp, LLC without the knowledge of The Ace Media Empire. Not responsible for typos and formatting errors.

posted by Misanthropic Humanitarian at
09:57 PM
|
Access Comments