« How to Tell if a Racist Statement is Bad Racism or Just Good "Social Justice Talk"
|
Main
|
EMT 08/11/18 »
August 10, 2018
Badger, Badger, Badger, Badger, ONT! ONT!
Main screen turn on.
So, does anyone remember flash? Of course you remember flash, you see it online every day. But I mean, do you remember back in the 90s and early 00s when the world was young and flash was new? Flash was a format that gave all kinds of people the opportunity to create their own animated web content, content that was often stupid, frequently quite badly drawn, usually mind-numbingly repetitive and almost always a waste of time. In that it was perfect for a burgeoning World Wide Web, because by the turn of the century, it was obvious to everyone that the WWW's most salient feature was that it was a mind-numbingly repetitive waste of time.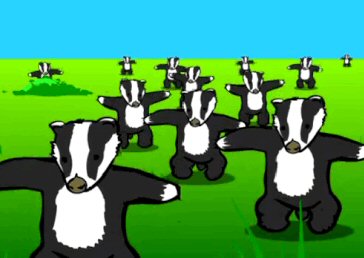 Pictured: Badgers
"Badgers" was created by the folks behind Weebl and Bob, a web cartoon starring two animated eggs that spoke in grunts and had a passion for pie. Fortunately for people who want to revisit the stupidity of early web flash in all its glory (and unfortunately for everyone else, like....YOU, for instance), most of these early flash videos have migrated to YouTube.

Flash gave everyone who even thought they had a creative bone in their body an outlet for venting it like a prehensile colon on the world. Suppose you had something you love, a band perhaps. Well, spend a couple of hours in flash, and you could make this fine TRIBUTE TO AMERICA! As a bonus, you didn't even have to know the actual words to your favorite band's biggest hit! You could just wing it, like a funky moose!

I'm sorry, but that, for my money, is the greatest flash video ever produced. It will never be topped. Whoever created it must have just left the effects menu open and constantly said "OK, what haven't I used yet? Fade, wipe, rotate, insert, mirror, shadow, embiggen, MORE! MORE! MORE!". Classic.
Still, there were some genuinely creative things being done with Flash. Who can forget The Ultimate Battle of Ultimate Destiny? They even wrote a song, of sorts.

Most people didn't bother with an actual song. Narration was enough.
Of course, people are clever. And funny. Some of these flash animations were hilarious. Lore over at Brunching Shuttlecocks was a master of the genre, to this day I still laugh thinking about The Island of Misfit Chinese Food (The tag- "Let's masturbate..YAY!" is great to throw into awkward pauses in conversation, if there is someone there who gets it and gives the response. I did it once at a party. A lull in conversation happened, I looked at my wife and deadpanned "Let's masturbate" and she came right back with "YAY!". We about busted a gut laughing while everyone stared at us like we were crazy. Which, I suppose, we are) and Your Roommate Plays Indigo Girls. Unfortunately, I haven't been able to find these clips anywhere since BS went down, so you'll just have to take my word for it. If anyone has a link, post it and I'll add it to the ONT.
Well, it took until post 641 at 2 AM, but McDirty has provided a link to The Island of Misfit Chinese Food (actually titled Rudolf:The Lost Scene) flash animation from Brunching Shuttlecocks. Still no joy on finding Your Roommate Plays Indigo Girls though. I had hoped for better from y'all.
Thread's dead, but in the interest of completeness, one of you magnificent bastards came through on Twitter: Your Roommate Plays The Indigo Girls.
How about a history lesson?

Now THAT'S how you create a national mythos about the founding fathers. Also "But not the British children" and "That motherfucker had like 30 goddamn dicks" are great lines to toss randomly into conversations.

Finally, the holy grail. What if you could create a flash that went so viral that it entered the cultural mainstream? Well, make your time, because that's what All Your Base became. From Wiki:
In November 2000, Kansas City computer programmer, Something Awful forum member, and part-time disc jockey Jeffrey Ray Roberts of the Gabber band the Laziest Men on Mars, made a techno dance track, "Invasion of the Gabber Robots", which remixed some of the Zero Wing video game music by Tatsuya Uemura with a voice-over phrase "All your base are belong to us".[4] Tribal War forums member Bad_CRC in February 2001 created a video combining Roberts' song and the various images created in a Something Awful AYB photoshop thread, which proceeded to go viral.
A flash of memes that became a meme that is a virtual time capsule of turn of the century American culture. That's the epitome, gentlemen, the absolute top of the mountain. For great justice!

Tonight's ONT brought to you by bananaphone: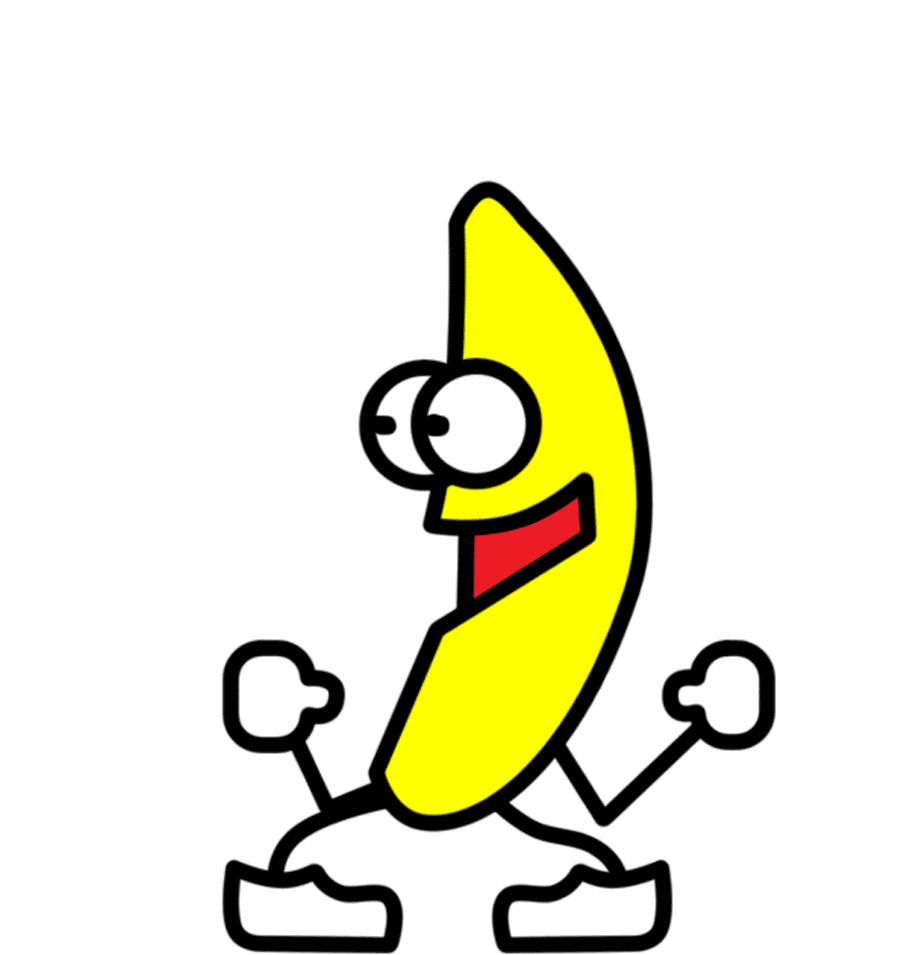 posted by WeirdDave at
10:10 PM
|
Access Comments