« Congratulate the Soon-To-Be #3 Oil Producer in the World: Texas
|
Main
|
The Morning Report 7/20/18 »
July 19, 2018
Gloomy ONT
So, what kind of an evening is it going to be?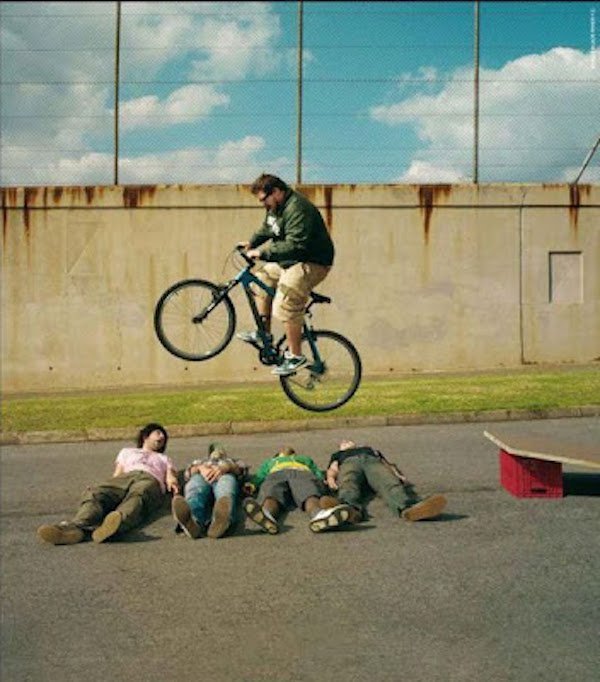 Oh, so it's going to be that kind of night? Fine. So be it.
Surprised Face

Transgender inmate charged with sex offences at Wakefield jail

Dude claims to be a woman, so they put him in a woman's prison where he proceeds to try and molest the other inmates. SMDH

#FireAllegraBudenmayer!
I can't believe this kind of stuff is allowed to go on in 2018. Yes, her employer, Rampit Capital has announced that they're letting her go, but she's staying defiant on her Twitter feed (@ABudenmayer). I think she's going for the Chick-fil-a approach-stand tall and don't give in to the mob. 10 gets you one that she's hired by CNN or MSNBC before next week.

Cheesecake and Cellulite

I Posed in a Bikini in Times Square.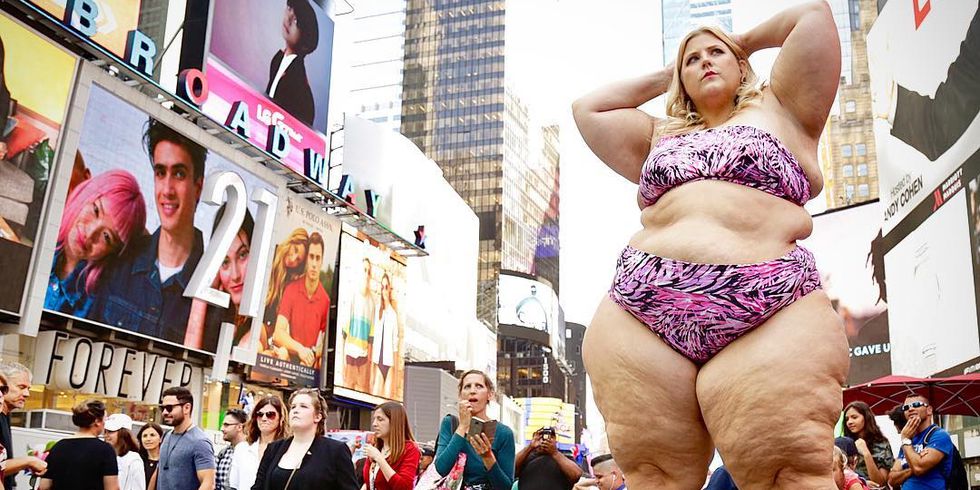 She's devastated that people were coming on to her instead of fat shaming her (really). It's just so hard to be a victim these days! What's a fat gal to do?

Half Satire, Half Serious

Everyone Is Smart Except Trump
It t really is quite simple. Everyone is smart except Donald J. Trump. That's why they all are billionaires and all got elected President. Only Trump does not know what he is doing. Only Trump does not know how to negotiate with Vladimir Putin. Anderson Cooper knows how to stand up to Putin. The whole crowd at MSNBC does. All the journalists do.
They could not stand up to Matt Lauer at NBC. They could not stand up to Charlie Rose at CBS. They could not stand up to Mark Halperin at NBC. Nor up to Leon Wieseltier at the New Republic, nor Jann Wenner at Rolling Stone, nor Michael Oreskes at NPR, at the New York Times, or at the Associated Press. But — oh, wow! — can they ever stand up to Putin! Only Trump is incapable of negotiating with the Russian tyrant.
Remember the four years when Anderson Cooper was President of the United States? And before that — when the entire Washington Post editorial staff jointly were elected to be President? Remember? Neither do I.
The Seedier Media never have negotiated life and death, not corporate life and death, and not human life and death. They think they know how to negotiate, but they do not know how. They go to a college, are told by peers that they are smart, get some good grades, proceed to a graduate degree in journalism, and get hired as analysts. Now they are experts, ready to take on Putin and the Iranian Ayatollahs at age 30.
A Spark of Divinity
'Illegal immigrant', 24, is charged with sexually assaulting a 15-year-old girl "It's OK, she's almost 16" he told police
Muslim Migrant Beheads Baby In Germany. Angela Merkle bans media from reporting on the crime.
Problematic
Jordan Peterson exemplifies the harm in our love for male genius

She's all butt hurt that Peterson is exposing the worthlessness of her discipline.
Pachelbel's Canon in C(hicken)
If Pachelbel isn't your thing, how about Strauss? The Blue Chicken Waltz

Spoiled

A Week In New York City On $25/Hour And $1k Monthly Allowance

I was going to fisk the shit out of this, viciously, but then I had a second thought. Sure, she's massively spoiled, but she does seem to be doing a good job of budgeting her money, and manages to have a hell of a week while doing so. She's got mommy and daddy paying most of her bills, but that's not her fault. Still, it's no wonder people like her have no clue what the real world is like (my assumption, I'm playing percentages), they've never lived in it.
Feel Good Story
OK, one feel good story.
Man walks over a dozen miles to first day of work,
It was supposed to be Walter Carr's first day of work with a moving company Sunday when his car broke down. But, instead of calling out, he walked through the night to be on time. Carr's vehicle stopped working the night before his first day with the moving company Bellhops, and he knew he couldn't miss it. So, he decided to walk. Carr began his hike from Homewood, Alabama, to the town of Pelham, Alabama, at midnight. He walked at least 14 miles before police picked him up at 4 a.m., reports CBS affiliate WIAT-TV.  Once police heard his story, they took Carr to breakfast. Then, they gave him a ride the rest of the way to the home of the Lamey family, who he was scheduled to help move that morning. Carr arrived at the home of Jenny Hayden Lamey and her family before the rest of the movers arrived. "I asked Walter if he wanted to go upstairs and rest until everyone else arrived," said Lamey in a Facebook post, "He declined and said he could go ahead and get started." So, the family and Carr began packing up the home, chatting along the way.

There's a wonderful coda to the story that I won't spoil here, go read the article, but of course the Left has to piss all over it. Much of America still works like that, and where would they be if everyone realized it?
Related: Convicted Child Molester Murdered Behind Bars After Serving Just Days on His Life Sentence Good.
Tonight's ONT brought to you by self defense tips:
The Yahoo Group is hell on wheels with a spatula.

posted by WeirdDave at
09:07 PM
|
Access Comments