« SCOTT WALKER IS A RUSSIAN SPY!!!
And Open Thread
|
Main
|
The Morning Report 7/18/18 »
July 17, 2018
Tuesday Overnight Open Thread (7/17/18 )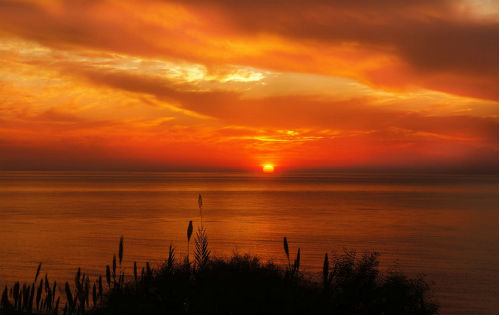 *****
The Quotes of The Day
Quote I

"It was chaos. I was just treading water; things just didn't feel good. There were so many students, and so much going on, that it was impossible for me to reach them." Quamiir Trice

Quote II

"One of the consequences of such notions as 'entitlements' is that people who have contributed nothing to society feel that society owes them something, apparently just for being nice enough to grace us with their presence." Thomas Sowell
Quote III

"No one will really understand politics until they understand that politicians are not trying to solve our problems. They are trying to solve their own problems – of which getting elected and re-elected are number one and number two. Whatever is number three is far behind."Thomas Sowell
*****
As a tiger cannot change its stripes. A Communist cannot change its true color. Who other than Communists would kill people in a church.The biggest bias in "news" is what gets reported and what doesn't. The "Left" loves Daniel Ortega. Now if this was some "Right wing strongman" we wouldn't hear the end about this massacre.
*****

The airwaves over the past 24 hours or so have been full of the awful POTUS we have. Leave it to Ms Lindsey to flash his brilliance.

Don't you have a muttering drooling Senate colleague to attend to?
*****

Cop killer on the run celebrates a birthday. CNN commentator would love to give her a cake.
*****
A victory for gun owners in the State of California. Ninth Circuit upholds preliminary injunction against magazine confiscation in California.
*****

So much for the GAINZZ. Man cannot live by meat alone.

Archaeologists have uncovered the earliest evidence of bread-making at a site in northeastern Jordan. Dating back some 14,400 years, the discovery shows that ancient hunter-gatherers were making and eating bread 4,000 years before the Neolithic era and the introduction of agriculture. So much for the "Paleo Diet" actually being a thing.

Bread-making predates agriculture, according to a new study published today in Proceedings of the National Academy of Sciences. That's quite the revelation, given the conventional thinking that bread only appeared after the advent of farming. The discovery means that ancient hunter-gatherers were using the wild ancestors of domesticated cereals, such as wild einkorn and club-rush tubers, to make flatbread-like food products. What's more, the new paper shows that bread had already become an established food staple prior to the Neolithic period and the Agricultural Revolution.
*****
Living in a state with over 10,000 lakes I have always heard keep your pets and small children away from algae. And this is the reason why: A deadly algae bloom has broken out in Florida.

There is a real mess going on in Southern Florida. Lake Okeechobee, which is the second largest body of fresh water in the US, as well as other waterways, are being overrun by a massive bloom of blue-green algae. This bloom is threatening both tourism and health. The science here is very interesting because blue-green algae, are not algae; they are bacteria, capable of serving up some of the world's most toxic chemicals.

Although cyanobacteria, which can fix nitrogen and perform photosynthesis, play an important part in the earth's ecosystem, when blooms form, especially usually when the water is still, polluted, or warm, a substantial amount of a variety of neurotoxins is produced. Neurotoxins are not to be taken lightly.
*****

The Ace of Spades, a smart military blog. Entertaining as well. Witness first hand a naval vessel being a sinking exercise.
*****
Just wondering out loud here. Did the JEF have anything to do with Netflix's poor performance?
Netflix signed up far fewer subscribers than it forecast in the second quarter of 2018.
The company said it added 670,000 streaming customers in the U.S., below its guidance of 1.2 million new subscribers. Internationally, the company added 4.47 million new subscribers, short of its guidance for 5 million. Wall Street had expected the company to report even more subscribers than it had forecast.
*****

Filed under The ONT, always looking out for you. Water bottles in your hot car could be a problem.

lot of us are guilty of this: leaving water bottles in our cars.

Midwest City fire officials said it could start a fire inside your car.

If a plastic bottle is left in your car and the right amount of sunlight hits it at just the right angle, a car seat could catch fire.
*****
The ONT Musical Interlude
July 17, 1970, Born on this day, Mandy Smith, in 1983 at age 13 she started dating the then 47 year old Rolling Stones bassist Bill Wyman. The couple married in 1989, divorced 1992. Smith became a singer, model and actress, released records with SAW none of which charted. Wyman's son dated Mandy's mother. via thisdayinmusic.com
*****
Severely conservative people don't do this kind of shit. Period. Mitt, GO AWAY and GO AWAY NOW.
*****

Over the years The ONT has featured the bear who ate the kayak.
Perhaps the kayak owner should have been more adamant in her commands to leave.
*****

Once again, a scary black inanimate object comes in very handy. Retired cop with AR-15 to the rescue.

The AR-15 is the most vilified gun in America. Gun control zealots continue to maintain that there are no legitimate, peaceful uses for these firearms in civilian hands. They claim that the only purpose of such weapons is to slaughter the innocent or similar such nonsense.

However, they're valuable personal defense weapons that can end threats a handgun just can't. Take, for example, what recently transpired in Oklahoma.
*****

That must have been one hell of a break up. Broken hearts are for assholes Genius Award Winners. h/t ibguy
*****
He didn't like pants. He was a Moron in the making instead he is Tonight's Feel Good Story of The Day Dusty in the room story.
*****
He didn't have to, but he chose to do a good deed. Tonight's Feel Good Story of The Day.
*****

Tonight's ONT has been brought to you by The ONT Philosophy.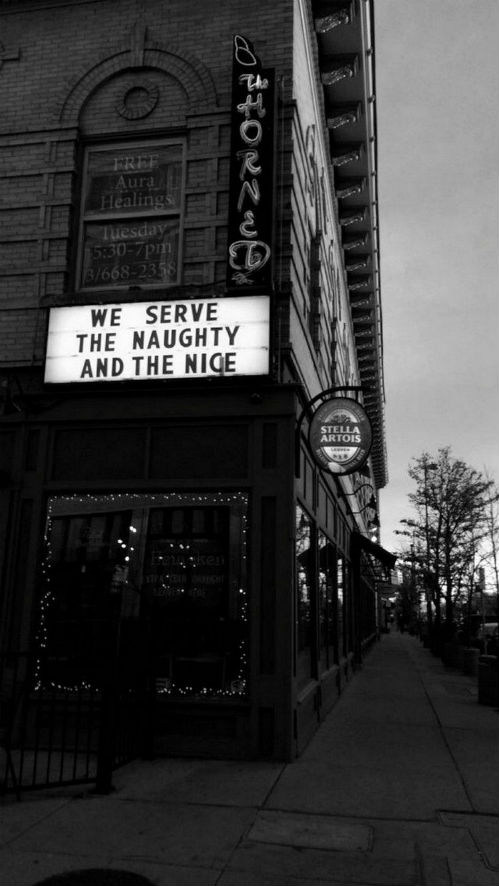 Notice: Posted with permission by AceCorp, LLC. The ONT produced under a sustainable ONT management program.

posted by Misanthropic Humanitarian at
10:19 PM
|
Access Comments