« Saturday Evening Movie Thread 07-14-2018 [Hosted By: TheJamesMadison]
|
Main
|
EMT 07/15/18 »
July 14, 2018
Saturday Overnight Open Thread (7/14/18)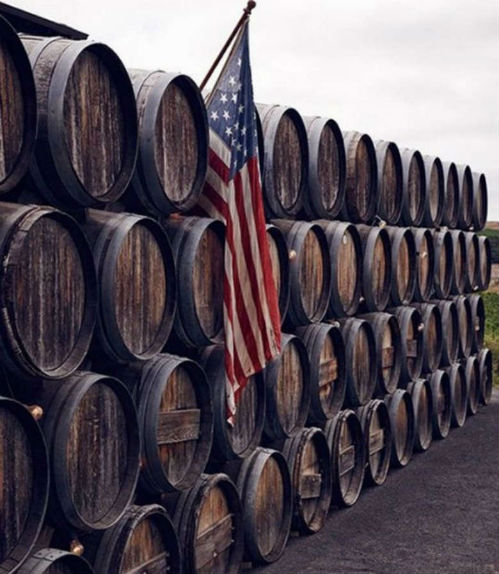 (Whiskey in the jar barrel)
*****
The Saturday Night Joke

A guy fell asleep on the beach for several hours and got a horrible sunburn, specifically to his
upper legs. He went to the hospital and was promptly admitted after being diagnosed with second-degree burns.

With his skin already starting to blister, and the severe pain he was in, the doctor prescribed continuous intravenous feeding with saline,

electrolytes, a sedative, and a Viagra pill every four hours.

The nurse, who was rather astounded, asked, 'What good will Viagra do for him,
Doctor'?

The doctor replied, 'It won't do anything for his condition, but it'll keep the sheets off his legs.
*****

Will the last Blockbuster employee please turn off the lights when you leave?
*****

Someone had a horseshoe stuck up his a$$.
*****

So, there was no picnic basket involved with this bear. Hey Boo-Boo takes on a new meaning.
*****
Celebrating the Smart Military Blog influence.
*****

One of the most popular board games in the world, Monopoly, was originally a SJW game.
*****

If I had a business, I would appreciate an employee like Dean Crouch. And instead of firing his ass he would get a nice bonus.

Instead of accolades, a Florida sporting good store manager was given his walking papers after he stopped a man from running out of the store with a stolen handgun.

Dean Crouch, 32, sprang into action last month to physically stop a man later identified as Jason White from leaving his store with a .40-caliber Glock he was looking at but did not pay for, the Tallahassee Democrat reports. White, 24, who had earlier that day stolen two other handguns from an area pawn shop, had also attempted to steal two magazines for the Glock and some ammunition while at Academy.
*****
Throw the cream pie and not the blueberry pie or How pie throwing became part of the comic routine.

ONE OF THE LAST PLACES you might expect to find a commemorative plaque is on a concrete self-storage building in Los Angeles. But there, on 1712 Glendale Blvd., a plaque memorializes what was once a sprawling film lot known as Keystone Studios. The film company, now located in present-day Echo Park, was famed for its uproarious slapstick comedies—particularly those involving tossed pies.
*****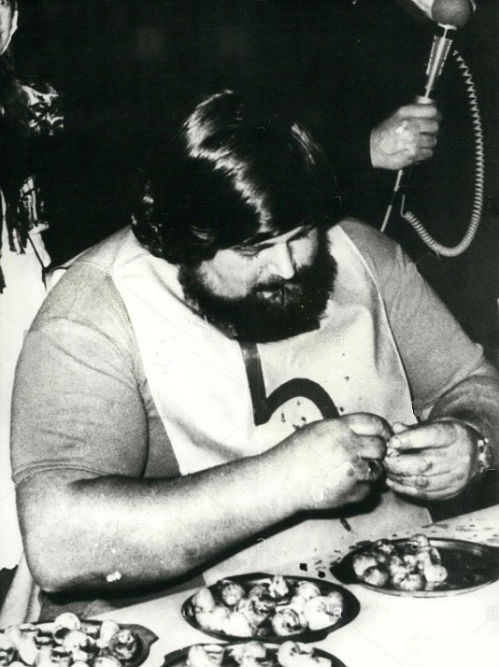 I want to go out like Grandpa, in his sleep not
dying of indigestion caused by snails.

Celebrities celebrating Sloth. Who knows Hollywood today eating contests tomorrow.

(Yeah, yeah, it's a rerun story. Still it's fun to poke fun at the White Whale.)
*****
The ONT Musical Interlude
***
*****

It's still Summer and there is time left to vacation. Unusual places here you can visit.
*****
From the looks of her mug shot, her co-defendant must have hit the spot.

It wouldn't seem to be a romantic hot spot, but an Alexandria man and Pineville woman are facing charges for having sex in the stairwell of the Rapides Parish Courthouse Wednesday morning.

According to the Rapides Parish Sheriff's Office, Miguel Glorioso, 20, and Jamie Lee Coutee, 19, are both facing an obscenity charge after reports were made of commotion in the fifth-floor stairwell around 10:20 a.m. Wednesday. When an employee went to investigate, they found the couple having sex, RPSO said.
*****

I'm not sure which of us Cobs should show this video to the Boss.
*****
Boy oh boy, our Genius Award Winner really didn't think this through. Dumb Shit Winner too.

A distillery has apologised after sparking outrage for releasing a 75 per cent proof vodka named after toxic nerve agent novichok.

Bristol Dry Gin announced its new limited edition vodka – described as "no laughing matter" by the company – two days ago.

It comes as a mother-of-three thought to have been accidentally exposed to the substance in Wiltshire died in hospital on Sunday.
*****

Tonight's ONT has been brought to you by The Great Tattoo Debate.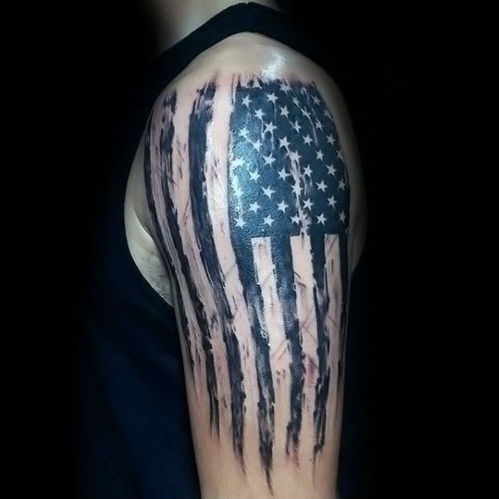 Notice: Posted with permission by AceCorp, LLC. Which bearly exudes confidence.

posted by Misanthropic Humanitarian at
10:00 PM
|
Access Comments