« Mid-Morning Open Thread
|
Main
|
Take This Bridge To The Content... »
July 12, 2018
The Morning Rant: J.V. Edition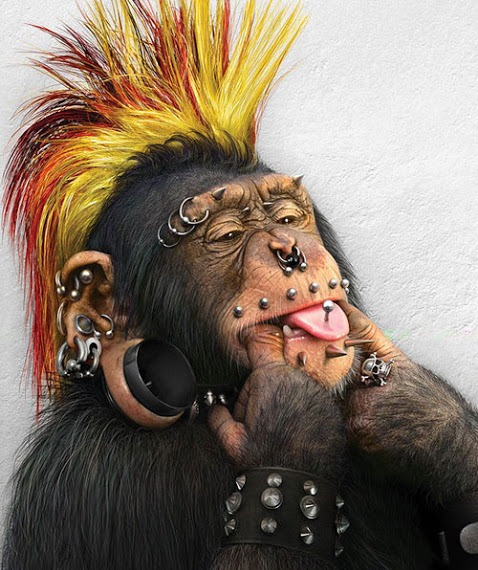 The pinch-faced scolds of the Left are at it again. What an unlovely, miserable and angry world they live in! There can be no pleasure but approved pleasure, no fun, no laughter, no joy, and certainly nothing that smacks of "exclusionary behavior," which in the reality-based world means hanging out with your friends and doing stuff.
Maybe that's the real difference between conservatives and these miserable pricks (aside from stupidity)...they just don't know how to appreciate the world. Well that, and they dress like assholes and smell like patchouli.
Feminist scholar slams hot-wing-eating show for 'inequitable gender hierarchies'

The professor of media studies apparently sees toxic masculinity at work in the popular YouTube show Hot Ones, whose host and celebrity guest each eat a plate of hot wings "dressed with hot sauces of increasing intensity."

Her research "examines how media representations of food, cooking, and dieting construct and negotiate masculinities in our current historical moment," and Contois's paper in Feminist Media Studies sees dark forces at work in the three-year-old web series produced by First We Feast:

In all that time, only eleven women had been solo guests on the show, a stark underrepresentation that piqued my academic interest. … My analysis of Hot Ones informs feminist media studies, as it reveals how this YouTube show creates, maintains, and manipulates inequitable gender hierarchies through the interrelated performances of gender, food consumption, and celebrity.
This "woman" looks for the clouds around every silver lining. It's a stupid YouTube show about exactly nothing. Its intent is to make people chuckle and make a few bucks for the guys producing it. There is no nefarious intent. In fact there isn't much at all going on except for people getting together for some goofs.
Lighten up Emily. Go have a few beers and get laid. You might like it and you will certainly be more relaxed.
******
******
This might be overly generous in its presentation of the Trump White House, but I do like the fact that the President is not afraid to ax employees who are not performing (with a few painful exceptions).
YOU'RE FIRED: Trump Brings Accountability Back To The White House
******
Wow. Just...wow.
Imagine taking a .50 caliber round to the chest and surviving it. I'll bet it would hurt, and maybe break some ribs, or worse. But still, that armor is amazing.

******
My Twitter Feed
&topic=world_news">

posted by CBD at
11:05 AM
|
Access Comments