« Open Thread/
Democrats Announce Their Reasons for Leaving the Democrat Party with the "#WalkAway" Hashtag
|
Main
|
EMT 06/30/18 »
June 29, 2018
Relax! This ONT is in the Bag
Another Friday night. Time to kick back, pop the top on a cold one (and soon you can be in the bag too!) and ponder the mysteries of life.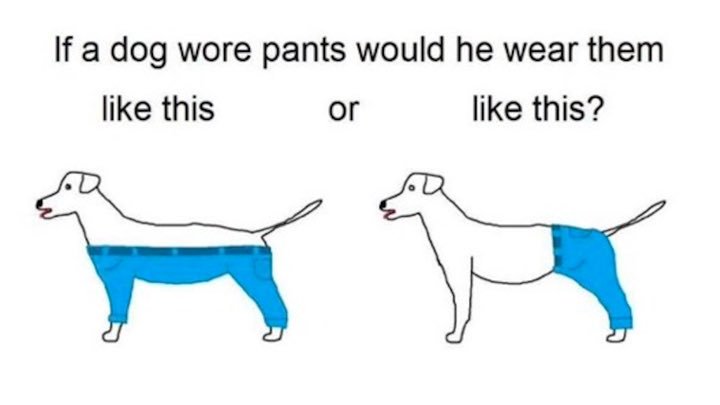 God Trolls 4Chan

You might have to right click and open in a new tab to read it.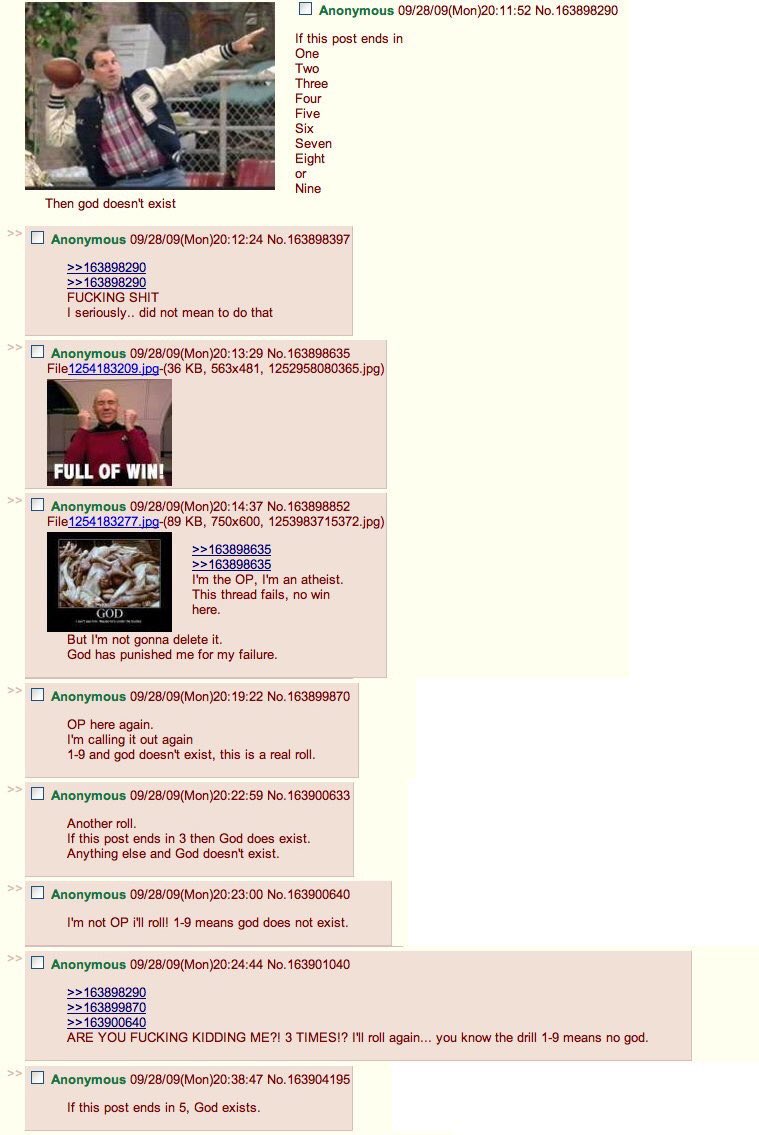 To explain for those that don't get it, every post over there has a number (top right corner). They're not random, but they are not sequential either (Rather they are, but for the boards as a whole, so successive posts on, say, /B won't have successive numbers). You can "roll" a "random" number by looking at the last digit of the post number.
Anyhoo, I don't really believe that God is trolling 4Chan, but I'm not prepared to say that he's not, either. I mean, if you're an ageless omnipotent being, you have to do something for entertainment, right?
The odds of these 6 posts coming out like that randomly are, literally, 1 in 1,000,000. Food for thought.

Sucking the Joy From Life
Progs won't be happy until everything is problematic. Then, when everyone is as miserable as they are, they'll be overjoyed (I suppose it's too much to hope that at that point they'll start trying to make everyone happy)

'Ode to Joy' has an odious history. Let's give Beethoven's most overplayed symphony a rest
If the Progs ever get their dreamed of actual war against the normals.....well lets just say that I now know the soundtrack for blowing them all to hell.
My Kind of Campaign Ad
Don't know a thing about him, except that he makes awesome ads. Compare and contrast with this Ex-GWB aid who is running in Minnesota. As a Democrap.
That guy couldn't be more wooden if he was a prehistoric dildo.
Religion
Last night I featured an article about how Marxism has ruined Christianity. This is related, I think.
Liberal Jews are destroying their own religion

News From the World Cup
Related: Pelé is savage AF

Tonight's ONT is brought to you by good advice: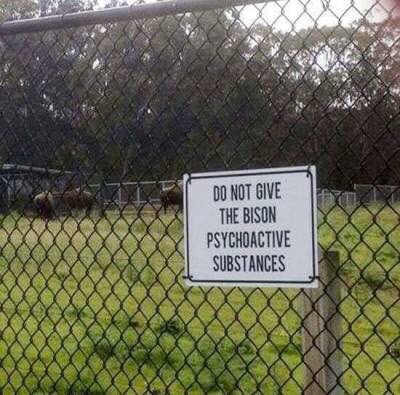 The Yahoo Group is trippin' balls right now.

I don't see anything else in the queue, and that last thread is getting a little stale, so I'll toss out the ONT an hour early. Just pretend I forgot to reset my clocks in March.

posted by WeirdDave at
09:01 PM
|
Access Comments