« It's Time for Conservatives to Abandon Twitter [Warden]
|
Main
|
The Morning Report 5/17/18 »
May 16, 2018
Wednesday Overnight Open Thread (5/16/18 )
(Smart Military Blog)
*****
The Quotes of The Day

Quote I

"He serves his party best who serves his country best" President Rutherford B. Hayes, 1877

Quote II

"Now I will tell you the answer to my question. It is this. The Party seeks power entirely for its own sake. We are not interested in the good of others; we are interested solely in power, pure power. What pure power means you will understand presently. We are different from the oligarchies of the past in that we know what we are doing. All the others, even those who resembled ourselves, were cowards and hypocrites. The German Nazis and the Russian Communists came very close to us in their methods, but they never had the courage to recognize their own motives. They pretended, perhaps they even believed, that they had seized power unwillingly and for a limited time, and that just around the corner there lay a paradise where human beings would be free and equal. We are not like that. We know that no one ever seizes power with the intention of relinquishing it. Power is not a means; it is an end. One does not establish a dictatorship in order to safeguard a revolution; one makes the revolution in order to establish the dictatorship. The object of persecution is persecution. The object of torture is torture. The object of power is power. Now you begin to understand me." George Orwell, 1984
*****
In 1949 did George Orwell envision The University of Michigan when he wrote "1984"?

Students at the University of Michigan, beware. If you say anything politically incorrect or out-of-line with the political and social orthodoxy on your campus, you may get a knock on your dorm room door from the university's equivalent of the Thought Police, and be forced into a re-education camp. Or you may be suspended or thrown out of school, potentially damaging your educational prospects and your entire future professional career.

If this sounds like an exaggeration, consider a new lawsuit filed in federal court in Michigan by Speech First, Inc., against the president of the University of Michigan, other senior university officials, and the entire board of trustees. Speech First is a nationwide membership organization of students, faculty, and alumni (including students
*****

Deputy Dawg A.G. Jeff Sessions repeals more Obama bullshit.


In the Trump administration's latest effort to dismantle unpopular mandates by President Barack Obama, deputies for Attorney General Jeff Sessions ended a transgender policy on Friday regarding federal prisons.

The move reverses a policy implemented by the Obama administration that would allow men to move into women's prisons if the prisoner claimed to identify as female.
*****

Don't piss down our backs and tell us it is raining. Or how the police like to blow smoke up our asses. Don't legalize pot or we have to kill the dogs.

I have found the worst argument against legal marijuana. Chad Larner, training director of a police K-9 academy, claims that if Illinois legalizes pot, the state just might have to kill some of its roughly 275 pot-sniffing dogs.

The Pantagraph reports:

"The biggest thing for law enforcement is, you're going to have to replace all of your dogs," said Macon County Sheriff Howard Buffett, whose private foundation paid $2.2 million in 2016 to support K-9 units in 33 counties across Illinois. "So to me, it's a giant step forward for drug dealers, and it's a giant step backwards for law enforcements and the residents of the community."...

Replacing all of the K-9 units in the state would cost millions, which Buffett said would fall on each individual law enforcement agency.

Because many K-9s are trained not to be social so their work won't be affected, Larner said a number of dogs would likely have to be euthanized.
*****
The WWE moves into a water park setting.

LAKE DELTON, Wis. - An incident with a chair prompted a fight at a water park in Sauk County Saturday, police said.

The Lake Delton Police Department said officers responded to a report of a disturbance at 4:15 p.m. at the Mount Olympus Water and Theme Park on Highway 12. A caller told Sauk County dispatch several individuals were involved in a physical fight. By the time officers arrived, the fighting had stopped.

Police acquired video footage taken by bystanders during the fight. The footage was also posted to social media. Police said the video depicted a violent encounter between several people.

4:15 in the afternoon?
******

The need to read the fine print. Hawaii homeowners may be shit out of luck.

Patricia Deter moved from Oregon to Hawaii to be closer to her two daughters, but the Kilauea volcano burned down her home only a month after she bought it.

Now Deter and her family, along others who have recently lost homes to the lava-spewing mountain, are on an urgent quest for answers about insurance, desperate to learn whether their coverage will offer any help after molten rock wiped out most of what they owned.
*****

Well, this certainly got their attention.
*****

The Marines might have instilled a sense of discipline. The ONT doubts they taught him to practice vendettas. The untold story of Robert Mueller and his USMC career.

Mueller's former Princeton classmate and FBI chief of staff W. Lee Rawls recalled how Mueller's Marine leadership style carried through to the FBI, where he had little patience for subordinates who questioned his decisions. He expected his orders to be executed in the Hoover building just as they had been on the battlefield. In meetings with subordinates, Mueller had a habit of quoting Gene Hackman's gruff Navy submarine captain in the 1995 Cold War thriller Crimson Tide: "We're here to preserve democracy, not to practice it."
*****

Want to poke some fun at Maxine Waters? Take a peak and come up with a caption for this. h/t Political Hat
The ONT Musical Interlude
May 16, 2010, Ronnie James Dio, singer with Elf, Rainbow, Black Sabbath and his own band Dio died after a six-month battle with stomach cancer. He was 67 years old. Dio's career began in 1957 with The Vegas Kings, which later changed to Ronnie and the Rumblers, then Ronnie and the Redcaps, then in 1961, Ronnie Dio and the Prophets. In 1967, Dio and Prophets guitarist Nick Pantas formed the Electric Elves, which shortened its name to Elf. The band's success eventually landed them an opening slot for Deep Purple which exposed Dio's voice to Deep Purple's guitarist, Ritchie Blackmore, who later recruited Dio and other members of Elf for his new band Rainbow. via thisdayinmusic.com
***
May 16, 1969, Pete Townshend spent the night in a US jail for assaulting a man during a Who gig at The Fillmore East. What Townshend didn't know was the man who jumped onto the stage was a plainclothes policeman trying to warn the audience that a fire had broken out. The Who guitarist was later fined $30 for the offence. via thisdayinmusic.com
*****

Cumberland, WI is a small city in northwestern Wisconsin. Their high school has no safe spaces or trigger warnings. Their graduating class has a great sense of humor.

When the Cumberland Police Department received a phone call Monday morning, it sounded like a serious situation.

A car had crashed into the side of Cumberland High School, the caller said, near the principal's office.

But when a police officer arrived at the scene, all he could do was laugh.
*****
The difference between a B-O-N-G and B-O-M-B is tonight's Genius Award Winner.

This Massachusetts school had a 'bomb' scare after police misheard a caller reporting a 'bong'
"The search of the student-suspect's car confirmed the caller's words were misunderstood."

No word if Cheech & Chong were involved or showed up to the scene.
*****

A successful career and good will towards our armed forces. Tonight's Feel Good Story of The Day.

A new mental health clinic for veterans funded by one of the nation's wealthiest men will officially open in Colorado on Monday.

The Cohen Veterans Network is the charitable project of Steven A. Cohen, a former hedge fund titan with an estimated net worth of $11 billion.

In 2016, Cohen pledged $275 million to build a network of veterans clinics across the country. So far, Cohen has opened 12 clinics in military towns and major cities, including the new location in Denver.
*****

Tonight's ONT has been brought to you by Life In The Fast Lane.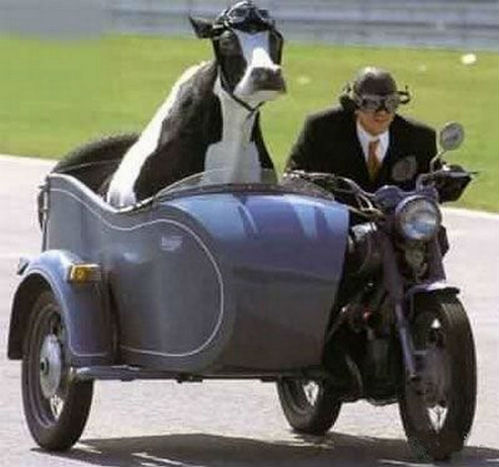 Notice: Posted with permission by AceCorp, LLC. Co-sponsored by People Eating Tasty Animals.

posted by Misanthropic Humanitarian at
10:04 PM
|
Access Comments