« Monday Overnight Open Thread (4/23/18 )
|
Main
|
Mid-Morning Open Thread »
April 24, 2018
The Morning Report 4/24/18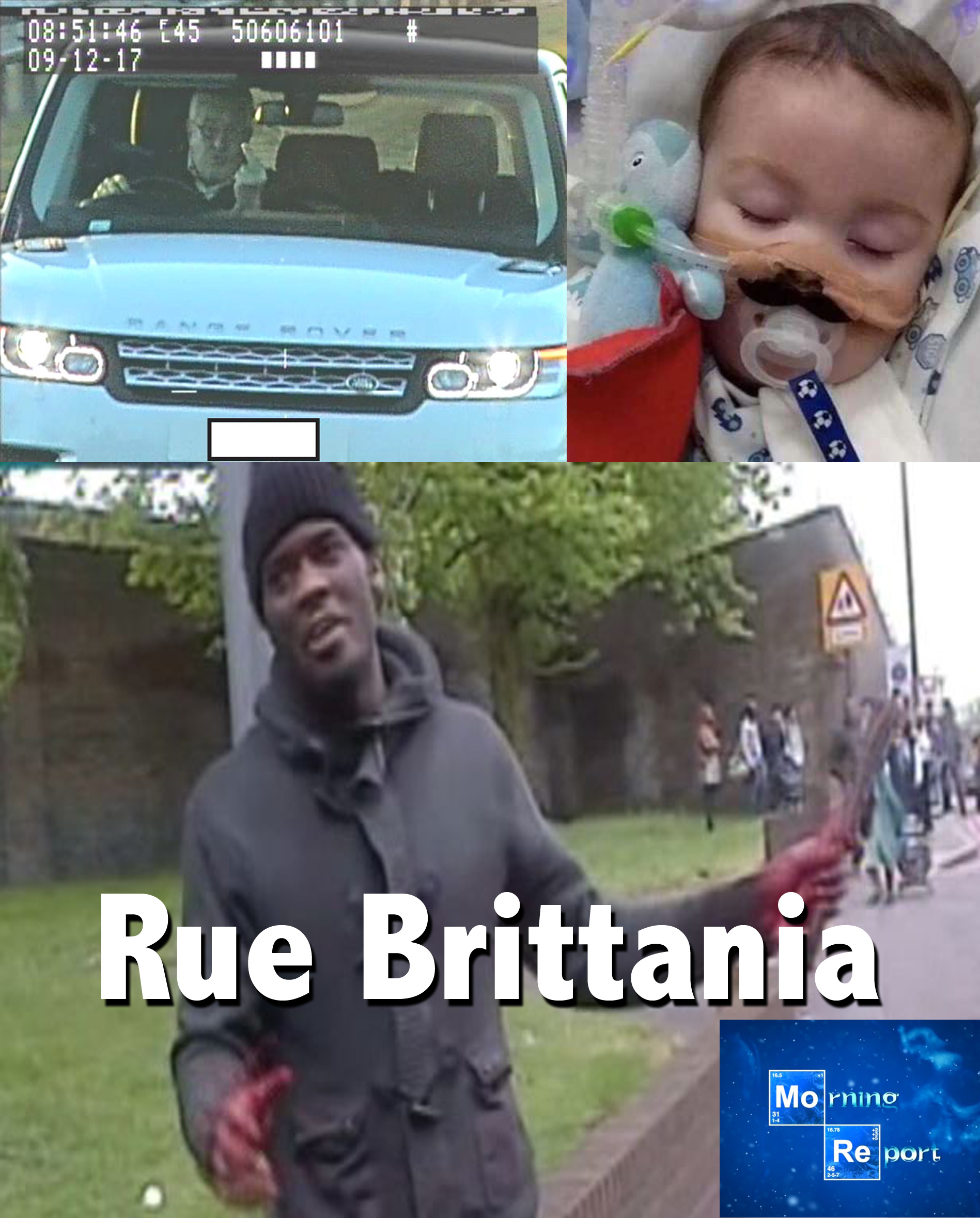 Good morning kids. Here's your news aggregation aggravation for Tuesday. Before we get into the trending stories there were two items that jumped out at me that I think deserve attention in the lead. Separately, and even together, they neither surprise nor shock me (and in a way that in and of itself is kind of shocking). We all know that barring some sort of miracle or the SMOD (and that to many around here may be one and the same thing) England, as is most if not all of Western Europe is sinking beneath the waves of the toxic Socialism and Sharia-creep/surge. But considering what we are dealing with in the schools, in the media and in our daily interactions with people, these articles paint a frightening picture of where this country is headed if we both a) lose another major election, despite not having a political party that fully represents and believes in what we believe in and b) do not take control of the source of the poison, to wit our schools and other things poisoning the minds of our children, because everything flows from there.
To be fair, the man who was jailed had some sort of laser jammer in his car, which was not in use at the time. But the fact that he flipped the bird to the camera is what got him in trouble for "perverting the course of justice." No comment from the scores of women and girls raped in Rotherhithe and probably all over the UK by men whose ethnicity/culture/religion shall not be mentioned.
And then there is the continuing horror show that is England's National Health Service. Fresh off of a story I had yesterday where the NHS has denied a UK couple the right to take their ailing child to Italy for palliative care not allowed them at home, we have this gothic horror story where doctors pulled the ventilator off of toddler against the wishes of his parents because his parents hope against hope for a miracle just isn't worth the money. And they mocked Sarah Palin for using the phrase "death panels." Remember that despite the hideous Cromnibus passed a month or so ago, the GOP did put in the abolishing of the Obamacare death panel into it. Thank goodness for small miracles. For now, future elections notwithstanding.
So there you have it. A nation that is all but completely rotted from within and by its own hand. As George Bernard Shaw once quipped, "the English and Americans are two peoples separated by a common language." The question is, are we to be two peoples united by a common fate? The world wonders...
Moving along, and sort of echoing the above, Parkland survivor and pro-Second Amendment spokes-student Kyle Kashuv got persecuted by his school security because his dad took him to a gun range. Is this the same school security that did such an outstanding job of deserting their post and hiding from the shooter? And then we have the CDC that hid a report which basically explodes the leftist narrative about self-defensive gun use.
On to the Mueller madness, while there are now questions as to whether PDT is being forthcoming about a trip to Moscow, evidently John Brennan, who many believe to be the leader of the insurrection actually did make a trip there in March of 2016 for purposes still unknown. If I were to venture a guess it would be to tell them that they were going to manufacture a phony dossier implicating Trump and Russia so as to smear him and swing the election to Hillary. But not to worry - she'd have a lot more flexibility to complete Obama's decapitation of America as founded once the election was over.
Meanwhile, Max-Scene Waters' latest exhibition of cray-cray and idiocy perfectly crystallizes the Democrat-Leftist-Media complex's mindset. Comey may be a liar (since he no longer represents the Steiner to their Hitler) but on Trump he's 100% correct! Couple this with Howard Dean opening his lipless cake-hole calling the PDT base swastika-burning Nazis and perhaps maybe the GOP running on Hillary's record may not be such a bad strategery after all.
The big news in foreign policy is the visit of French PM Macron to confer with PDT. Despite the latter's support of Marine LePen in the last French election, the two are evidently getting along just fine. Meanwhile, Mike Pompeo's nomination has cleared the Senate committee as Luap the Lesser caved and several vulnerable Dems voted "present" to avoid a potential political backlash. He should be confirmed in the full Senate I should think.
Meanwhile, the knives really are out for Scott Pruitt and it looks as if some in the GOP may also go wobbly on him. Supposedly he spent excessive money on travel and security, to which I call bullshit (mostly because I have followed the case and it is bullshit). If you consider the completely unnecessary and insane profligacy of the one-time-proud-to-be-an-American ex-FLOTUS, then it really is a joke. Pruitt is utterly ripping apart Obama's economy-killing regulations and is turning into one of the President's outstanding picks. Ergo, he must be destroyed.
From hither and yon, the Democrats have a sure-fire winning policy item: guaranteed jobs for all! How appropriate since concentration camps and gulags also had/have jobs for all. You want some "arbeit" with those "freis?" Also, are the scales dropping from Kanye West's eyes? I would love to arrange a meeting with him, Thomas Sowell, Shelby Steele an Clarence Thomas. Nice to be able to have someone to counter the crack-dealing, sibling shooting, America-hating propagandist known as Sean Carter. That is, if the Leftist-Entertainment-Agitprop Complex doesn't destroy West beforehand.
Anyway, links from around the world, across the nation and up your street. Have a better one and remain blessed.


posted by at
07:46 AM
|
Access Comments