« Gotta-Post-It News: Mitt Romney Loses Utah Nomination Convention; As His Opponent Got More Than 50% But Not More Than the 60% Needed to Win Without Need of Primary, Contest Will Now Go to State Primary
|
Main
|
EMT 04/22/18 »
April 21, 2018
Saturday Overnight Open Thread (4/21/18 )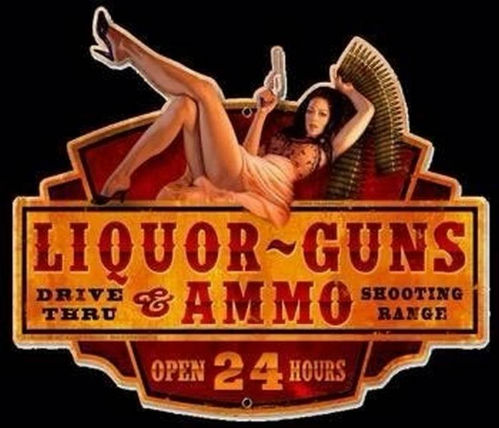 *****
Saturday Night Joke
Last Saturday afternoon in Washington, D.C. an aide to Nancy Pelosi visited the Bishop of the Catholic Cathedral in D.C. He told the Cardinal that Nancy Pelosi would be attending the next day's Mass, and asked if the Cardinal would kindly point out Pelosi to the congregation and say a few words that would include calling Pelosi a saint.

The Cardinal replied, "No. I don't really like the woman, and there are issues of conflict with the Catholic Church over some of Pelosi's views." Pelosi's aide then said, "Look, I'll write a check here and now for a donation of $100,000 to you if you'll just tell the congregation you see Pelosi as a saint."

The Cardinal thought about it and said, "Well, the Church can use the money, so I'll work your request into tomorrow's sermon." As Pelosi's aide promised, Nancy Pelosi appeared for the Sunday worship and seated herself prominently at the forward left side of the center aisle. As promised, at the start of his sermon, the Cardinal pointed out that Ms. Pelosi was present.

The Cardinal went on to explain to the congregation, "While Ms. Pelosi's presence is probably an honor to some, the woman is not numbered among my personal favorite personages. Some of her most egregious views are contrary to tenets of the Church, and she tends to flip-flop on many other issues. Nancy Pelosi is a petty, self-absorbed hypocrite, a thumb sucker, and a nit-wit. Nancy Pelosi is also a serial liar, a cheat, and a thief. I must say, Nancy Pelosi is the worst example of a Catholic I have ever personally witnessed. She married for money and is using her wealth to lie to the American people. She also has a reputation for shirking her Representative obligations both in Washington and in California . The woman is simply not to be trusted."

The Cardinal concluded. "But, when compared with Hillary Clinton, Ms. Pelosi is a saint."
*****
Somebody is lucky that she was only arrested and not shot.

MONROE, La. (AP) — Police in Louisiana say a woman came home to discover a naked stranger in her tub, eating her Cheetos while taking a bath.

A Monroe police affidavit says 29-year-old Evelyn Washington was arrested on burglary and property damage charges.
*****
How do you spell bad ass in Finnish? Lauri Törni

In Section 60 at Arlington National Cemetery in Washington, D.C., amongst the thousands of rows of white granite headstones for American soldiers killed in action, stands a marker bearing the names of four servicemen killed in Vietnam. At first glance, there's nothing remarkable about the stone, one so similar to the countless others at this hallowed ground.

Even the name at the top of the headstone – Maj. Larry Allan Thorne – is not unusual. It sounds quintessentially American, especially when compared to the names of the three South Vietnamese soldiers who are buried with him in this collective grave.
*****

If this doesn't make you smile and/or laugh. There is something wrong with you.
*****
Nearly every sportsman has one displayed in their home or office. Many bars, restaurants and lodges show them as well. What? Mounts. Hopefully, not mounts like these.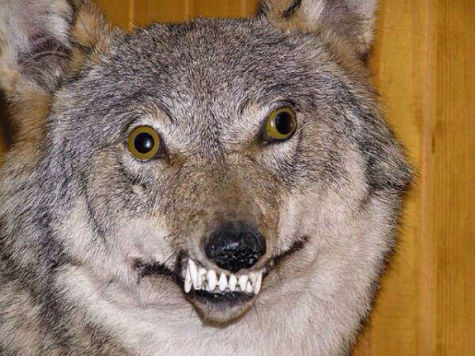 *****

Paul Joseph Watson Songs that couldn't be made today. NSFW-Language
*****

Women's self-defense, Legit or full of shit?
*****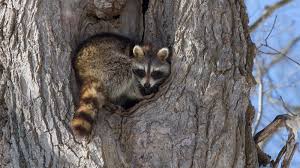 Firefighters are called upon for many feats. It's all fun and games until somebody's raccoon gets high.

Fire department spokesman Michael Pruitt told the Washington Post that there wasn't much firefighters could do to help the creature, who was a little early to celebrating 4/20.

"We typically love to help, especially when it comes to animals. We have a lot of animal lovers in the fire service," Pruitt said. "But in this case, they just recommended, 'Hey, the raccoon is going to have to sleep it off.'"

According to the Post, the woman said the raccoon had gotten into someone else's weed stash—which is convenient since marijuana use isn't legal in any form in Indiana. Pruitt joked that the animal had "moved from Colorado, and he didn't know."
*****

There are a number of us 29 year olds who grew up with a certain magazine. Mad Magazine is back.


Meanwhile, the magazine couldn't up with the rapidly metastasizing appetite of the internet, where users demand their satire be as swift and severe as possible (in the early '00s, MAD was even lapped online by its long-time imitator Cracked. That's like The Simpsons being canceled in favor of Fish Police!). A few years ago, the demise of MAD seemed inevitable—the sad end of an already drawn-out drama.

The new MAD—which will be published bimonthly, and goes for $5.99 an issue (kinda cheap!)—will never be able to compete with online comedic first-responders (though the magazine does have plans to launch a Twitch channel, as well as a new podcast). But to succeed in 2018, maybe it doesn't have to. There's so much pop culture now, and so much commentary about that culture, that a six-times-a-year spoof-filled digest almost feels like a relief: a safer, saner vantage point from which to view the world.
*****

Mrs. Mis. Hum. and I go on a date every payday. Our excitement is grabbing a burger and out to the local grocery store. As we don't have a Whole Foods in town we never got to break up with them.

Dear Whole Foods- We're through. It's not me. It's you.

You know how it is, Whole. You know. And I know you know. We just can't pretend it is what it was any longer.

Bad things have been happening between us whenever I've tried to get into your sack for quite some time. It's time to face the fact that we just don't have that old natural spark between us any longer. We've faded from organic to conventional. It's time to move on to fresh fruits and vegetables new — elsewhere. Ditto your firm, moist, and alluring meats of many flavors. None of what you're doing to me is doing it for me any more
*****

I love it when a plan comes together meets Karma.
*****
He was starting a new and exciting life. Perhaps he should have cleaned his history.Genius Award Winner.

A federal judge sentenced a 23-year-old man to more than 10 years in federal prison on Monday for his role in a bold string of armed robberies in Anchorage over one week in August 2016.

During the spree, in which he and a childhood friend held up liquor stores, a gas station and finally a downtown bank, Kaleem Tikori Fredericks searched "how to rob banks" and "how to sell diamonds for cash" on his phone, according to an indictment in the case.
*****

Tonight's ONT has been brought to you by Advice Columns.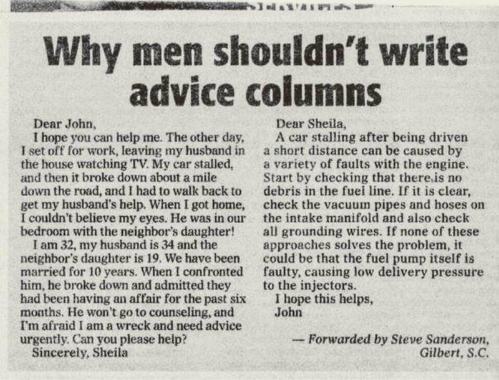 Notice: Posted with permission by AceCorp, LLC. Tips, loose change and bus tokens to petmorons at gmail dot com. Or the Twitter thingy.


posted by Misanthropic Humanitarian at
09:50 PM
|
Access Comments