« Toy Nostalgia Thread
|
Main
|
The Morning Report 4/19/18 »
April 18, 2018
Wednesday Overnight Open Thread (4/18/18 )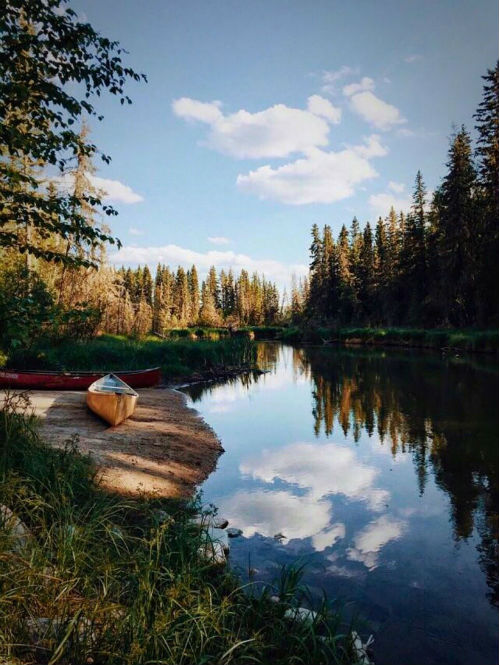 (Was there a terrible canoe accident?)
***
The Quotes of The Day

Quote I

"The growth of the Internet will slow drastically, as the flaw in 'Metcalfe's law'—which states that the number of potential connections in a network is proportional to the square of the number of participants—becomes apparent: most people have nothing to say to each other! By 2005 or so, it will become clear that the Internet's impact on the economy has been no greater than the fax machine's." -Nobel Laureate Paul Krugman, 1998, via Zero Hedge

Quote II

"Republican Party swampers in Washington have come to the surface to oppose my candidacy for the U.S. Senate."

"West Virginians are aware that McConnell cannot vote in their election. They want him to mind his own business and do his job. A job he has not done now for over 30 years. Balance the budget Mitch and stay out of West Virginia, Don Blakenship

Quote III

"Sean Hannity is an advocate for Donald Trump," Limbaugh added. "And in this day and age, advocates for Donald Trump are no different than Trump in that they have to be destroyed, they have to be targeted, they have to be held up for ridicule because it's all about getting Trump. Every bit of this is about getting Donald Trump. The Washington establishment cannot allow for Donald Trump to succeed. He's an outsider." Rush Limbaugh
*****
Never, ever, never did we see this coming.

A new study suggests that transgender and gender non-conforming children and adolescents may be more likely to develop depression and other mental health conditions, compared with individuals whose gender identity matches their assigned gender at birth.

Researchers have identified a greater risk of mental health conditions among youth who are transgender and gender non-conforming.
The research was conducted at the Kaiser Permanente Southern California Department of Research & Evaluation in Pasadena. Study co-author Tracy A. Becerra-Culqui, Ph.D., and colleagues recently reported their findings in the journal Pediatrics.
*****

Nothing. Nothing is too good for our kids or our money.

The National Science Foundation is expanding a study of transgender children as young as three years old, giving the project's researcher an additional $1 million.

Kristina Olson, a researcher at the University of Washington, received the 2018 Alan T. Waterman Award, the nation's "highest honor for a young scientist or engineer," for her work studying the gender identities of toddlers.
*****

Jefferson, Iowa had a good idea. Their P.R. campaign wasn't.

The small town of Jefferson, Iowa, has suspended its program of shooting feral cats after a public outcry condemning the town's actions as inhumane.

In the aftermath of the uproar, The Washington Post reports that,

City administrator Mike Palmer said Friday that Mayor Craig Berry told council members Tuesday that he'd discussed the practice in a meeting with officials from the Animal Protection and Education organization and the Animal Rescue League of Iowa. The decision to suspend the shooting of feral cats came soon after that.
Politicians who don't pussy-foot around. I like that.
*****

Zuckerberg thought the grilling he had on Capitol Hill was bad. This could be worse for Face Book, a billion dollar lawsuit.

Facebook could owe billions of dollars for using facial recognition after a judge approved a pending lawsuit against the social network.

California judge James Donato ruled on Monday that the lawsuit, first filed in 2015, will finally proceed as a class-action case. It alleges Facebook is in violation of an Illinois state law that prohibits the collection of biometric data without written consent.

Three plaintiffs are seeking $5,000 in penalties per offense for every time Facebook used facial recognition on a user in Illinois without their explicit permission. There is a chance Facebook could owe millions of people as the case includes users in the state who the social network created and stored facial recognition algorithms for after June 7, 2011, when the "tag suggestions" tool launched. Judge Donato put the extent of the damages into perspective, "Facebook seems to believe statutory damages could amount to billions of dollars."
*****

Lies, damned lies and statistics.

Someone in the 19th century (Mark Twain attributed it to Benjamin Disraeli, but that's dubious) said that there are three forms of lying: lies, damned lies, and statistics. If you would like a beautiful example of the last category of mendacity, check out David Leonhardt's April 15th column in the New York Times, entitled (try not to laugh) "The Democrats Are the Party of Fiscal Responsibility."
*****

The creepy little f*cker is at it again. Parkland HS agitator calling for more boycotts.
After starting an advertiser boycott of Fox News Channel host Laura Ingraham, gun-control activist David Hogg has set his sights on two new targets — iconic gun manufacturer Smith & Wesson and its capital backers.

In a series of tweets Tuesday afternoon, Mr. Hogg sicced his 764,000 Twitter followers on five investment companies, singling out two most of all — Blackrock and Vanguard Group.

Wouldn't it be a shame if backers of these companies demonstrated in front of his basement bedroom. Wink/Nod
*****

The Softest Generation whining that the sky is falling.

The Washington Post informed its readers this month that college students are going hungry, in a report titled, "The hidden crisis on college campuses: Many students don't have enough to eat." Two days later, the Kansas City Star reported even more urgently, "Think college students are privileged? Nearly a third are hungry and homeless." So what's going on? Are American college students really going hungry and living on the streets?

Eh, not so much.
*****
The ONT Musical Interlude
April 19, 2013, Storm Thorgerson, whose album cover artwork includes Pink Floyd's The Dark Side of The Moon died aged 69. A childhood friend of the founding members of the band, he became their designer-in-chief. His credits also include albums by Led Zeppelin, Peter Gabriel and Muse. In 2003, Thorgerson suffered a stroke, from which he recovered. He was later diagnosed with an undisclosed form of cancer, which he battled for several years. via thisdayinmusic.com
***
April 19, 1987, Aretha Franklin and George Michael started a two week run at No.1 on the US singles chart with 'I Knew You Were Waiting' also a No.1 in the UK. Aretha Franklin set a record for the artist with the longest gap between US No.1 singles, it had been 19 years, 10 months from her last hit 'Respect' in June 1967. via thisdayinmusic.com
*****

Money isn't everything. Meet a real charmer. I hear she's single.

A woman blew every last cent of her father's inheritance money within just nine months, including $150,000 on drugs.

Brodie Bond,from Morwel, in Australia, successfully fought for a huge slice of her father's will, $220,000 to be exact, after he left her nothing when he died. But rather than using that money wisely, the 28-year-old blew much of it in less than a year.
*****
Oooops!!! The DOJ got something it wasn't expecting.
A website run by the US Justice Department and used to gather information about missing and abducted children is redirecting visitors to porn web pages with names such as "schoolgirl porn" and "ungrateful huge boobs Indian wife being a slut," Gizmodo has discovered.

A redirect bug on the AmberAlert.gov allows anyone to create backlinks on the DOJ-run site—functionality apparently too good to pass up for some porn bots. The Amber Alert site is being manipulated by at least a half dozen porn pages (and an untold number of others) likely in an effort to boost their Google rankings.
*****
Who knew? The Amish and Mennonites on Spring Break.
Each winter, for close to a century now, hundreds of Amish and Mennonite families have travelled from their homes in icy quarters of the U.S. and Canada to Pinecraft, a small, sunny neighborhood in Sarasota, Florida. Arriving on chartered buses specializing in the transportation of "Plain people" from areas such as Lancaster, Pennsylvania, and Holmes County, Ohio, they rent modest bungalows and stay for weeks, or sometimes months, at a time. It's vacation. For many, it's the one time of the year that they spend with people from communities other than their own.
*****

What could have been a horrible ending turned out pretty well for this Genius Award Winner.

An Estonian tourist known as Pavel, had one too many drinks at Cervinia Resort when he decided to call it a night and head back to his hotel. Unfortunately, he took a wrong turn and began heading up the mountainside.
*****

Every once in a while the youth of today surprise us. Tonight's Feel Good Story of The Day.
This 19-year-old college baseball player was heartbroken over his grandma's inability to watch his game – so instead of allowing her to miss it, he and his team brought the game to her.

Due to the chemotherapy and radiation treatments that Marilyn Seavers had endured to fight her stage IV lung cancer, she was too weak to leave the house for her grandson's game in March.

Zach, who was very close with his grandma before she died, was determined for her to see him play in a college uniform.
*****

Tonight's ONT has been brought to you by Columns.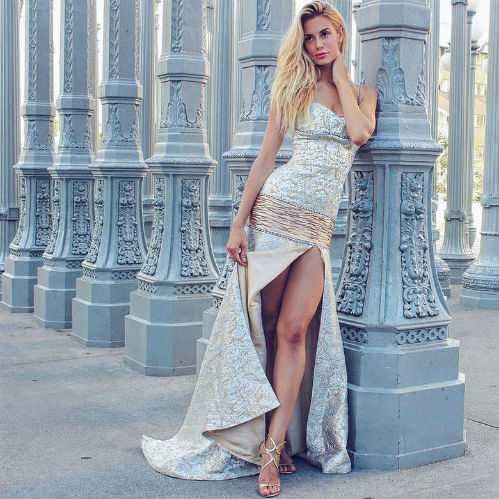 Notice: Posted with permission by AceCorp, LLC. Any rebroadcast without permission by AceCorp, LLC is prohibited.


posted by Misanthropic Humanitarian at
10:05 PM
|
Access Comments