« Mid-Morning Open Thread
|
Main
|
LOL: Egg McMuffin Getting Letters from the FEC Telling Him He's in Violation of Law »
April 18, 2018
The Morning Rant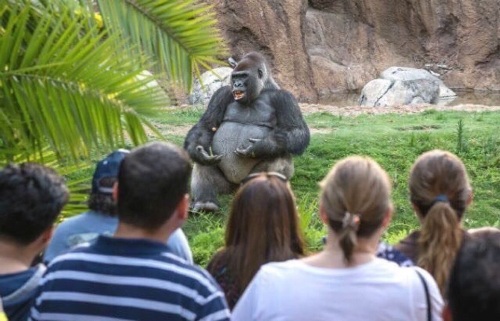 "I read that Neil Gorsuch sided with the progressives in a SCOTUS ruling on immigration law, to much disappointment. And some conservatives, especially the NeverTrumpers, are snarking 'But Gorsuch!' as if this is somehow means that Trump's decision to nominate Gorsuch was poor. But let me remind them: Neil Gorsuch was on any number of conservative short lists for SCOTUS, even before Trump became a serious player in national politics. So if, say, President Cruz or President Walker had appointed him, would they be flinging poo at them, too?"

Stupidest Award Ever:

Good heavens. The award was for reporting on "possible ties between Russia and President Trump's inner circle." Not anything definite, mind you, but merely 'possible'. This is not that far from being given a participation trophy.


The New Face Of Christianist H8: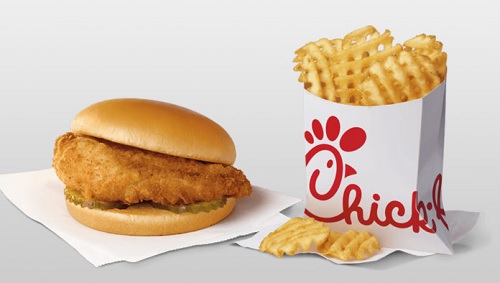 Denmark to Sweden: "You Icebacks Are All a Bunch of Politically Correct Soy-Boys":

The takedown is pretty savage. Apparently, Sweden is so deep in denial that even their Scandi neighbors are starting to notice.


Probably The Most Disgusting Photo On The Internet Right Now: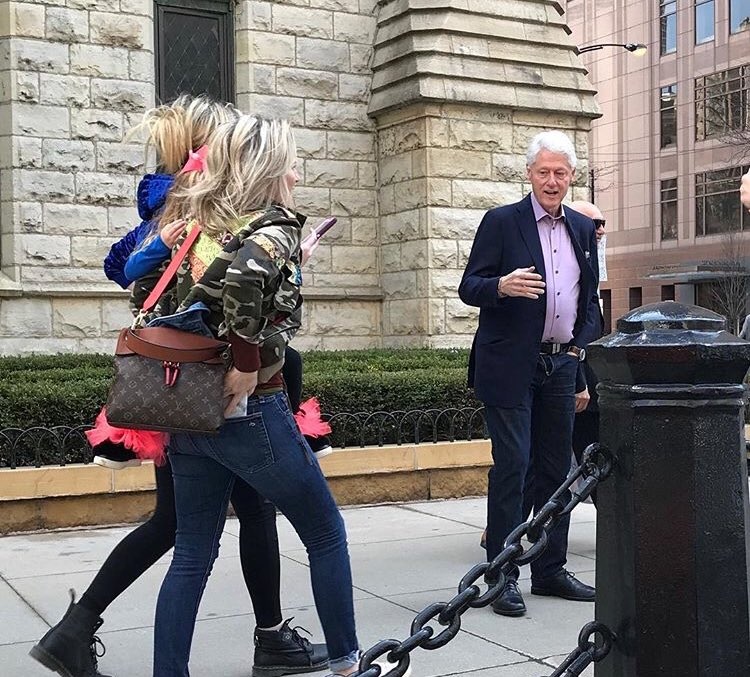 I was in a perverse mood when I was putting this rant together, so yes, you can click on the photo to see the full-sized version and confirm that Slick Willie's flag is at half mast. So to speak.
Remember: this guy used to be the president of the United States.


AoSHQ Weekly Prayer List
For submission guidelines and other relevant info, please contact FenelonSpoke, who is managing the prayer list. You can contact her at
fenelon direction 18 circle 'a' gmail dot com
(All one word, no spaces)
-----------
never enough caffiene- (3/10/18 ) Please add my stepdaughter Amy and grandkids Emma and Ryan to the list. They are dealing with the changes in their lives from an impending divorce. Emma has been deeply effected due to ongoing severe anxiety issues.

thathalfrican- (3/10/18 ) Mother's Passing. Prayers for the Family.

Sharkman- (3/11/18 ) Little Danica Jane, my buddy's two-year old niece who is about to have her second brain surgery in the last few months to try to stop an incredibly aggressive brain tumor.
https://tinyurl.com/Heal-Danica-Jane
Poor little thing has had 3 months of chemo and radiation after her first surgery in November of 17.

chavez the hugo- (3/12/18 ) Wife's Cousin was killed on his Harley. Wife's Mother is also slowly going blind.

GGE of the Moron Horde- (3/21/18 ) I've already mentioned my niece on the ONT, she's 5 months old now and has infant leukemia. She's gone through the first round of chemo and it looks like she's in remission, however she still has to do the second round of chemo and a bone marrow transplant before she can be called fully cured. And now for the second person. My mother was diagnosed with breast cancer on Friday. I know it's a highly treatable and survivable form of cancer, it looks like it was caught early and she's in otherwise excellent health.

Dennis- (3/21/18 ) 79 Y.O. Dad fell again and couldn't walk for several days (too many beers) after a trip to the ER. Now back in hospital again with low oxygen levels and some pneumonia. Too many years smoking. So pray for my mother who has to put up with her stubborn husband and that hopefully she will be able to care for him when he gets home.

joeindc44- (3/21/18 ) My father is undergoing a severe COPD episode, including pneumonia and and lung embolism, after breaking his hip. He could use some prayer time so that he stays strong and pulls through this.

Detroit Pete- (3/21/18 ) How can I add my wife Sandy to the prayer list? She has pancreatic cancer.

ChuckR- (3/22/18 ) My business partner's wife has had a recurrence of bone cancer and on 3/22 is having surgery on both hips. She is a wonderful person, kind and caring. Prayers please for her recovery.

TonyPete- (4/17/2018 ) whose wife R needs healing from an auto immune disorders.

Josephistan- (4/17/2018 ) needs a new job and strength to deal with impending downsizing at current job.

Miley- (4/17/2018 ) Prayers for Evan,a young man who needs healing from brain damage after something fell on him.

Big V- (4/17/2018 ) asked for prayers for the family and friends of his friend "Battleship Sailor" who died in a accident while preparing a birthday dinner for his wife.

Jane D'oh- (4/17/2018 ) Family and friends of a church friend of hers and his family. He died after being in hospice with liver failure.

LindaFell- (4/17/2018 ) asked for prayer for her husband who had been out of work for a year and has developed a phone application for Apple that has been approved. She asks for prayers for success for this venture.

Sulla- (4/17/2018 )Needs prayers for blessing and healing for his dad who is waiting for results from a medical test, after having gone through cancer before..

ibguy- (4/17/18 ) My Baby Sister Joyce has an inoperable glioblastoma (brain tumor). Although we've been remarkably blessed by an extra year with her, it appears that her fight for life has taken a downturn. She seems to be failing more rapidly now, and the oncologist is recommending hospice. Would appreciate Horde prayers that her journey be as pain-free and dignified as possible.

Some Guy In Texas- (4/17/18 ) I thought I'd send you a follow-up to my prayer request from 2 months ago. The little girl in question has an inoperable brain tumor. It always hits little kids, and it is 100% of fatal within 12 to 18 months of diagnosis. The tumor effects physical functioning and so the child loses the ability to walk and communicate by speech. It's terrible to watch her decline.

Because it is a rare cancer there's not a lot of research into it. Also since there is no possible surgical solution I think it gets overlooked even more. Having said that, there is a research program at Sloan-Kettering where one very dedicated doctor has developed some very promising therapies. I don't know that the ultimate outcome will be any different but the child's life may be extended and her physical condition improved so that her quality of life may be very improved. The happy news is that she has been accepted as a test subject for the study. And so she and her family have and much brighter outlook and hope than they had before. So, to that extent, prayers have definitely been answered. Thanks for the prayers, horde

An anonymous poster (4/17/18 ): A friend from high school lost his daughter to cancer. She was diagnosed three weeks after getting married, and died 6 months later. Parents should not outlive their children. Pray, please, for consolation and peace of mind for her parents and widower, and the repose of the soul of dear Adeline.
-----------
Please contact FenelonSpoke through email, as she cannot be around for many of the posts in threads. Feel free to copy and paste emails to her for Prayer Requests.

posted by OregonMuse at
11:25 AM
|
Access Comments