« Weird News Dump
|
Main
|
Saturday Gardening Thread: Sweetness and Light [KT] »
April 14, 2018
Thread before the Gardening Thread: Civilized Conflict [KT]
Serving your mid-day open thread needs
Question of the week: Do our current domestic conflicts represent in any way an advance in our level of civilization?
Did anybody else pick up on sort of an unsettling vibe during Mark Zuckerberg's testimony? Is the prospect of this guy blocking hate speech before it is posted a sign of high civilization or a sign of something else? Ever wish for a simpler time?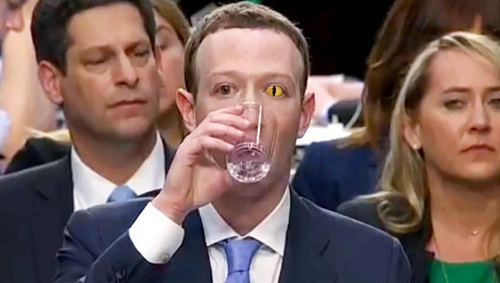 Here's a simpler, human-scale crisis:
From T. Beckett Adams: "Is there anything funnier than the people who feel perpetually threatened by a Chick-fil-A?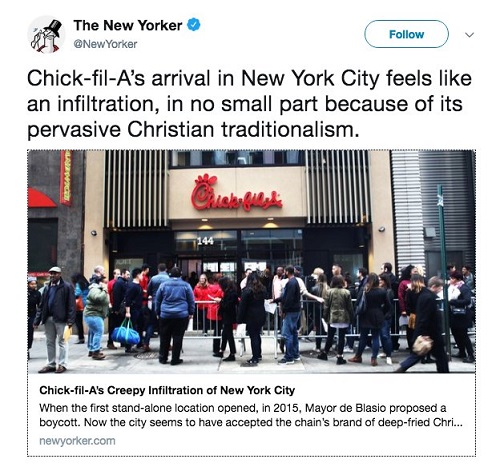 Next thing you know, they'll be building a wall around Manhattan to keep the Christians out.
Matt's Idea Shop had some fun with this: "That feeling you get when you write for the New Yorker and a Chick-fil-A opens"

Which brings us to his most popular image of the week, the history of English bread. Kind of a contrast to the image above. Heh.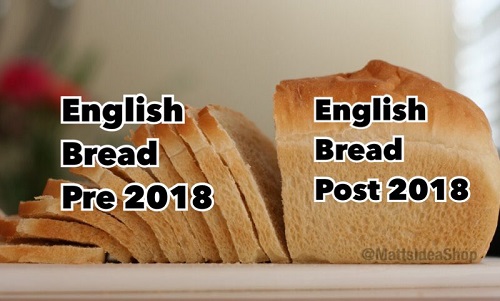 I took a walk on the wild side this week, and became involved in a rather convoluted Facebook discussion of the London Mayor's campaign against knives. A couple of Brits participated. One said it was "just not part of the culture" for most people to carry knives for self-defense. Or for other things. Except fishing. Said he used knives for all sorts of things when he was in the USA, but not when he was in the UK.
The other pretty much concurred, and took offense at the suggestion that the focus on objects rather than people reflected a typical Leftist propensity to focus on "evils" against which they believe they can make a difference, rather than on difficult issues like rape gangs, which bring up all sorts of cultural issues and such. It was interesting.
Noticed any ironies in domestic conflicts this week? Hope you have a great weekend.

posted by Open Blogger at
11:23 AM
|
Access Comments