« Oh: FaceBook is Collecting Data on People Who Never Even Signed Up for FaceBook
|
Main
|
The Morning Report 4/10/18 »
April 09, 2018
Monday Overnight Open Thread (4/9/18 )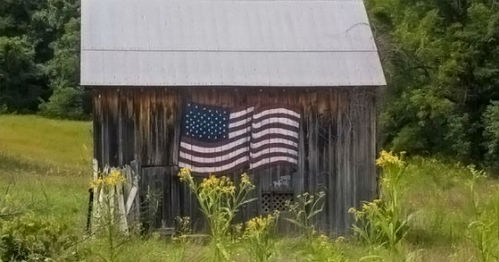 (America The Beautiful)
*****
The Quotes of The Day
Quote I

Life is not a problem to be solved, but a reality to be experienced. Soren Kierkegaard
Quote II

The pessimist complains about the wind; the optimist expects it to change; the realist adjusts the sails. William Arthur Ward
Quote III

Attitude is a little thing that makes a big difference. Winston Churchill
*****

Washington is not a swamp. And any problems with the D.C. Republicans are your fault

Don't Blame D.C. Republicans for a Stalled Agenda

The GOP threw away six Senate seats when state leaders and voters put forth bad candidates. Now we have gridlock.


Lousy candidates and missed opportunities have cost the GOP seat after seat. The failure rests not with McConnell and the Beltway establishment, but with Republican voters and leaders in these states: They failed to select good candidates, and now the party is paying the price

Chew on that you knuckle dragging mouth breathers.
*****
Things are heating up in Arizona, and it isn't just the weather. The Flake vs. Arpaio feud continues.

Austin Flake, the adult son of Arizona GOP Sen. Jeff Flake, is suing former Maricopa County Sheriff Joe Arpaio for malicious prosecution, arguing the sheriff brought criminal charges against him in 2014 purely to embarrass his family.

The junior Flake will revive his longstanding legal dispute with the former sheriff, after their attorney discovered authorities may have suppressed important pieces of evidence, The Associated Press reported.

Just thinking out loud here, wonder if the retiring senator hates dogs?
*****

Girls will be boys, and boys will be girls
It's a mixed-up, muddled-up, shook-up world,
Except for the Boston Marathon.

Transgender runners who qualify can take part in the Boston Marathon as their identified gender, according to Boston Marathon officials.

The issue has garnered attention following a profile in Canadian Running of three transgender women signed up for the race.

Comments to the article included reservation from readers that the elevated testosterone levels would potentially bump other women from the race, who would otherwise have qualified.

Though there is no explicit policy on trans runners, according to the Boston Athletic Association, the organizers behind the marathon, runners have been asked for "several years" to compete in the marathon with the same gender identity which they qualified.
*****

Feel like moving and getting a new apartment? Here's what $1,500 per month will get you across the country.
*****

Brilliant thinking!!! Let's make gun free safe zones even freer of firearms.

There's a bizarre move at work in this country, especially on college campuses. It seems that students don't like the idea of campus police being armed. In fact, they're actively working to have officers disarmed.

The most recent example comes from Stony Brook University.

A radical student activist group at Stony Brook University, New York is demanding that the school disarm its campus police to avoid "unnecessary tension" between cops and minorities.

A four-page manifesto released last week by the Young Democratic Socialists of America (YDSA) at Stony Brook argues that the president of the university, Samuel Stanley, has the capacity "to revoke firearms from the possession of university police," adding that the possession of firearms "creates unnecessary tension between officers and the university community, especially between minorities and police."
I must have missed the story about Stony Brook campus police gunning down minority students.
*****

China is a frightening country. The Social Credit System.

The Chinese state is setting up a vast ranking system system that will monitor the behaviour of its enormous population, and rank them all based on their "social credit."

The "social credit system," first announced in 2014, aims to reinforce the idea that "keeping trust is glorious and breaking trust is disgraceful," according to a government document.

The program is due to be fully operational by 2020, but is being piloted for millions of people already. The scheme is mandatory.

At the moment the system is piecemeal — some are run by city councils, others are scored by private tech platforms which hold personal data.
*****

Great Britain has maybe forgiven Germany. But it appears it has not forgotten.

'The ULTIMATE insult' The Battle of Britain memorial museum to be built with GERMAN bricks

The Biggin Hill airfield will always be connected to the famous aircrews who fought against the Luftwaffe in the Battle of Britain, both defending their country and dying in the process. Their bravery will always be remembered by those who visit the Biggin Hill airfield. This may not be the case forever though, as a new territorial issue has arisen within the area. Protesters claim that the materials and bricks, used to build the famed memorial site, are of German soil, produced and imported by that country.
*****
The ONT Musical Interlude
April 9, 1983, David Bowie was at No.1 on the UK singles chart with the title track from his latest album 'Let's Dance', his fourth UK No.1 and featuring blues guitarist Stevie Ray Vaughan. The song introduced Bowie to a new, younger audience oblivious to his former career in the 1970s and was a US No.1 hit, Bowie's first single to reach number one on both sides of the Atlantic. via thisdayinmusic.com
***
April 9, 1932, Born on this day, American singer-songwriter Carl Perkins who had the 1956 US No.2 & UK No.10 single 'Blue Suede Shoes.' Perkins' songs were recorded by Elvis Presley, The Beatles and Johnny Cash. Paul McCartney claimed that "if there were no Carl Perkins, there would be no Beatles." Perkins died on 19th Jan 1998 aged 65. via thisdayinmusic.com
The hand towel vs. hand dryer debate. The U of TN, on one hand too much towel waste, on the other too many germs being spread around.

ND YET, AS A "GREEN" INITIATIVE, THE UNIVERSITY OF TENNESSEE IS REPLACING PAPER TOWELS WITH THESE EVERYWHERE ON CAMPUS: Hot-air dryers suck in nasty bathroom bacteria and shoot them at your hands. "Hot-air dryers suck in bacteria and hardy bacterial spores loitering in the bathroom—perhaps launched into the air by whooshing toilet flushes—and fire them directly at your freshly cleaned hands, according to a study published in the April issue of Applied and Environmental Microbiology. . . .
*****

Musician David Crosby, convicted felon and pure 100% asshole.

A man was killed in a fire and four firefighters were injured.

David Crosby's reaction to the flames? "Burn baby burn."

The reason? The fire was at Trump Tower in New York.

Mr. Crosby on Saturday evening wrote on Twitter "oh boy … burn baby burn" while the news was developing of the four-alarm fire at the high rise, which killed 67-year-old art dealer Todd Brassner.

The hate is irrational.
*****
*****

Well lookie here, a double standard bit lib Jimmy Kimmel in the ass.

Kimmel's problem now is that his gay viewers are quite offended and now calling him out for insulting them. Apparently, they've heard a lot of this and aren't interested in more from Kimmel in his bid to beef up his increasingly unfunny schtick. Breitbart has much of the offense taken here, as it happened on Twitter.

Even the leftwing Daily Beast is offended, writing:
*****

Every man's wish come true at Christmas and other gift giving times in their lives. Diamonds that can be made in the microwave.

Which is why the market for lab-made diamonds is slowly but surely growing, offering a cheaper, more environmentally friendly, and ethically sound option that looks just as pretty as its natural counterpart.

"To a modern young consumer, if they get a diamond from above the ground or in the ground, do they really care?" Chaim Even-Zohar from Tacy, an Israel-based diamond consulting firm, points out to Bloomberg Businessweek.
*****
*****
A real toss up, mother of the year or Genius Award Winner?

TEMPE, AZ (3TV/CBS 5) -
A Tempe mom was arrested after police say her child ate mac and cheese made with THC butter. THC is a chemical in cannabis that gets you high.

Alaina Marie Limpert, 25, was booked on one count of child abuse.

The Department of Child Safety was notified by someone in Limpert's home that her almost-two-year-old daughter had ingested THC butter while eating macaroni and cheese with her father.
*****
At the right place, at the right time. Clear and cool headed. Tonight's Feel Good Story of The Day.

A quick-thinking Carl's Jr. employee helped save a woman's life who had been shot at YouTube's headquarters in San Bruno, California on Tuesday.

Michael Finney, 21, says he was taking a bathroom break just after lunch when he heard gunshots at the YouTube campus across the street.
*****

Tonight's ONT has been brought to you by I Haven't The Foggiest.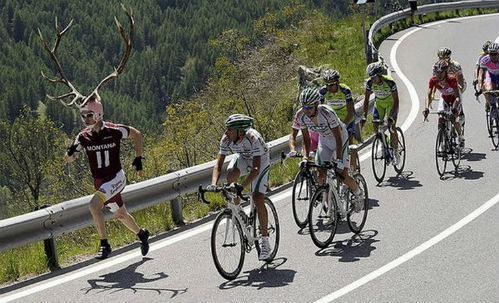 Notice: Posted with permission by AceCorp, LLC.


posted by Misanthropic Humanitarian at
10:00 PM
|
Access Comments