« Analysts: Chick-Fil-A Will Become Nation's Third-Biggest Fast Food Chain by 2020
|
Main
|
The Morning Report 4/6/18 »
April 05, 2018
When in the Course of Human Events it Becomes Necessary to Have an ONT
Hey kids, what time is it?
ONT Time!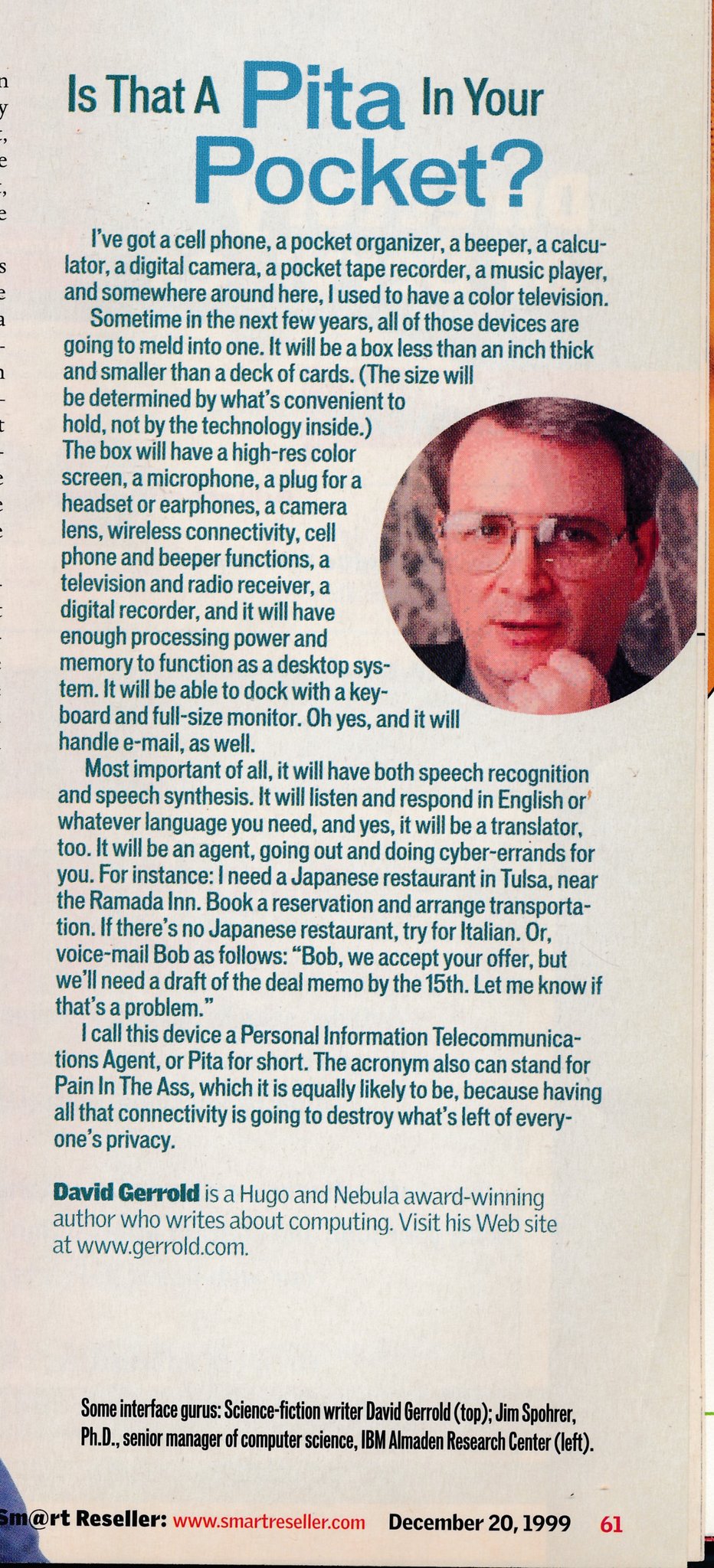 David Gerrold is a Sci-fi writer, so it's his job to prognosticate about the future, and I'd say he hit it spot on here. My favorite thing about him is how much milage he can get from one story. He wote The Trouble With Tribbles for Star Trek, then wrote it again for animated Trek, then again for DS9, and then again for The Real Ghostbusters cartoon (Slimer split up into millions of little Slimers). Got to admire a man who can sell the same story four times (and who knows? Maybe more that I'm not aware of).
April Fools!
Pretty funny, but the police force in Salina, Ut. says It's been done (with video of a drug sniffing cat traffic stop).
The Eichenwald Effect

Some of you weren't familiar with Kurt Eichenwald when Ace mentioned him the other day. Ace posted links to about an hour's worth of videos to explain who this giant of journalism is, but here's a much shorter primer:
Make sure to stay through the closing credits.
Guns

Kurt is back in the news, of course, because of the recent brouhaha about guns. Now, I've been around a lot of people with a lot of guns in my life. I mean a LOT of guns. When I go shooting with my friend the Perfesser (sic), he brings an arsenal that would put a third world dictator to shame. Shotguns, rifles, pistols, revolvers – you name it, he's got it, and he'll be happy to let you shoot it. Never once have I felt unsafe around him or any of the other people I've been shooting with. Not once. We have lots of fun-but we have that fun because the very first watchword is SAFETY. They're all NRA types.
*****WARNING, GRAPHIC CONTENT AT LINK ****
Unlike these folks *****WARNING, GRAPHIC CONTENT AT LINK ****
Now I'm going to post a GREAT BIG WARNING with that link. It goes to a story about 3 people in Houston who were fooling around with a gun, broadcasting it on Facebook Live. The woman in the video is waving the gun around, and one of the men says "Hey, you're making me nervous", whereupon she accidentally shoots him in the head. THE VIDEO IS ON THE PAGE LINKED. It doesn't auto play or anything, but if you click on it, YOU WILL SEE A MAN GET SHOT. It's not pretty or for the faint of heart. I did watch it, but once is more than enough for me. It made me faintly sick.
The woman has been charged with aggravated assault and the man is currently in grave condition in a Houston hospital fighting for his life.
I would not be comfortable around those folks. I wouldn't have been comfortable around this guy either. He thought it would be a great idea to start shooting at a cop who pulled him over. It wasn't. The cop's body cam footage shows how weirdly ordinary a gunfight can be. Just 2 guys shooting at each other until one of them lies down and dies. No gore at all. It's not like the movies.
Guns don't bother me. They are tools, and a circular saw can be just as dangerous if it isn't treated with respect and care. Seeing this person in a store wouldn't alarm me as it did the person who posted the picture (the reply is perfect, although it unfairly assumes the woman's sexuality).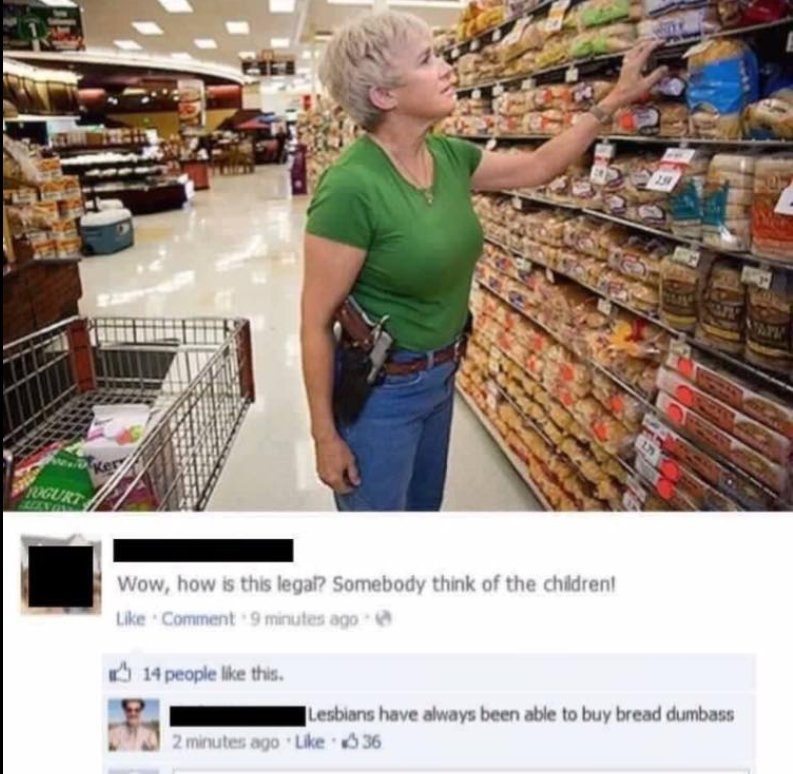 Gun Ownership by State I'm surprised Nebraska is so low on the list, and that Hawaii is in the top 10.

Age of Miracles
New cancer drug 93 percent effective with pediatric patients. And 75% effective on adults. I've said "Fuck cancer" a lot in my life. It's gratifying that we are finally becoming able to do just that.

What's Wrong With This Picture?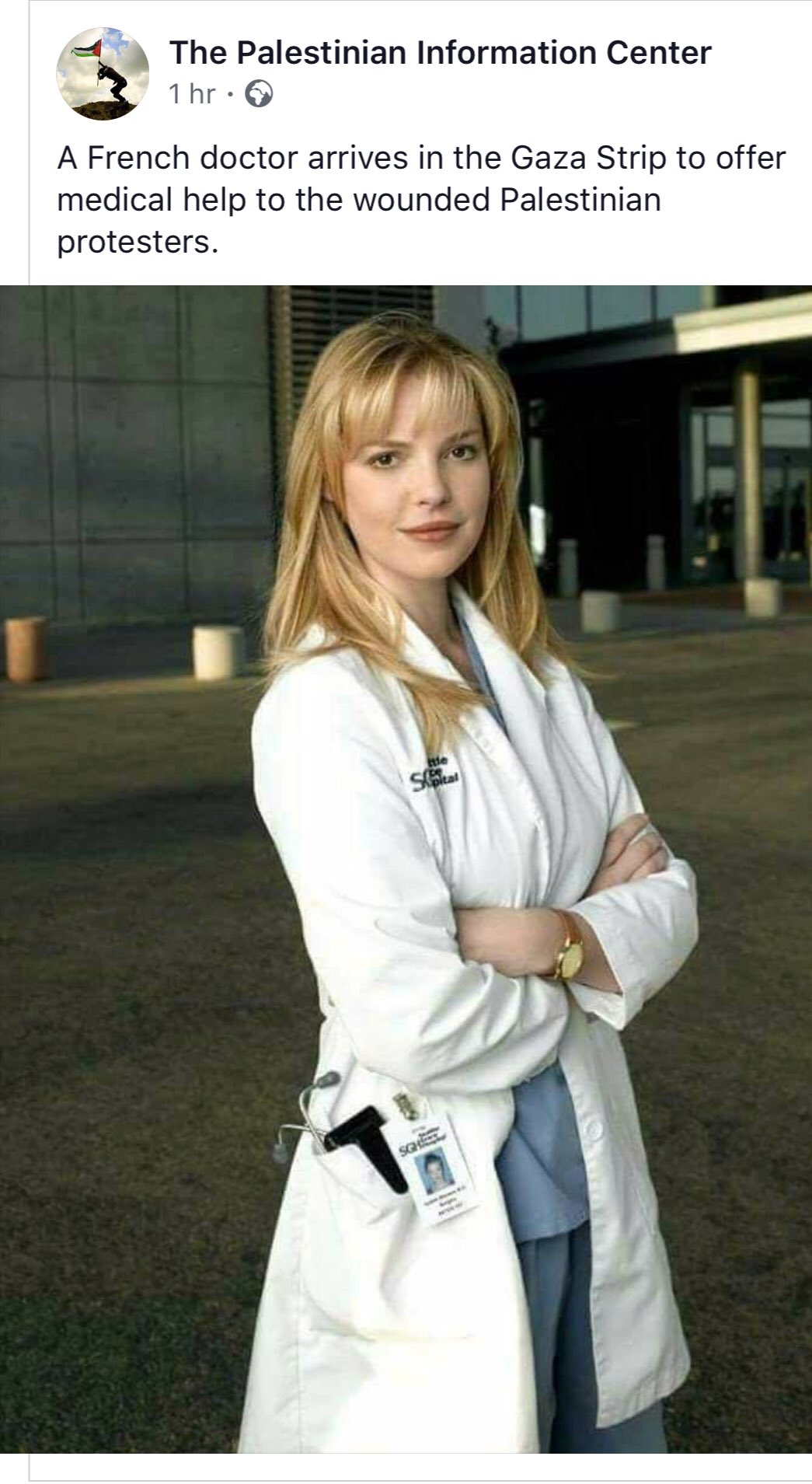 Shameless.

Bobos in Paradise
My 72-Hour Safari in Clinton Country The natives are clueless.

The Fourth Seal

The NYT Commits a Random Act of Journalism
Seriously, this is superb. THE ISIS FILES. Multiple reporters, multiple trips to Iraq, combing through the detritus of a shattered country looking for records to document how ISIS ran the day to day business of the Caliphate (Spoiler: Better than the Iraqis had). Fascinating reading.
Tonight's ONT brought to you by bandwagon fans: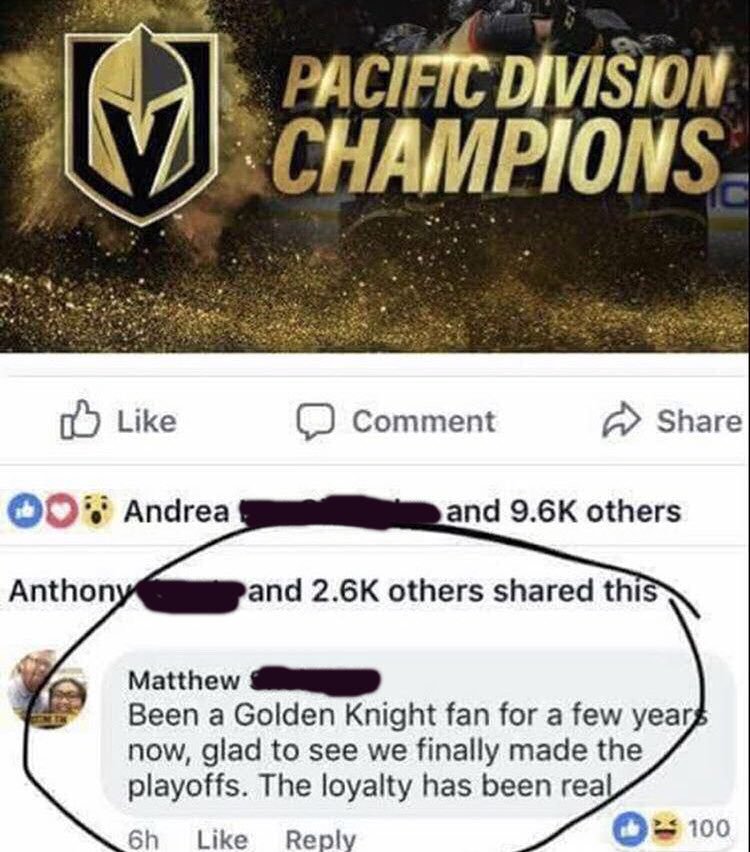 The Yahoo Group is a lifelong fan of the Golden Knights.

posted by WeirdDave at
10:08 PM
|
Access Comments