« Mid-Morning Open Thread
|
Main
|
Kurt Eichenwald: There Have Been 153 Attempts on My Life »
April 04, 2018
The Morning Rant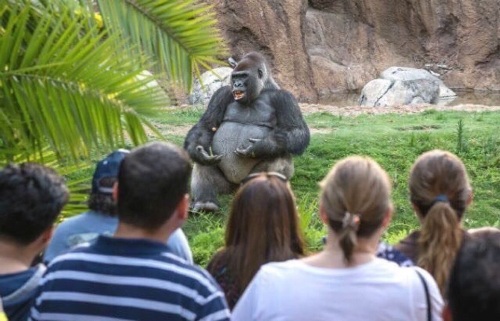 "So Laura Ingraham tweeted some innocuous criticism directed at Der Twerpenfuhrer Hogg, he sicced the left-wing left-wing mob on her, and she apologized? Really? I thought we had learned our lesson about that by now. Oh, and then she lost a bunch of corporate sponsors, anyway, so fat lot of good her groveling did her. Look, it's real simple: Never apologize. It is impossible to appease a howling mob. That's the lesson of Donald Trump. He spent his entire campaign not apologizing his way to victory. And yet the GOPe and the NeverTrumpers have apparently come to some sort of agreement, pledging to each other never to learn anything from Trump. It's probably the only promise they'll keep."


The Most Disturbing Photo On The Internet: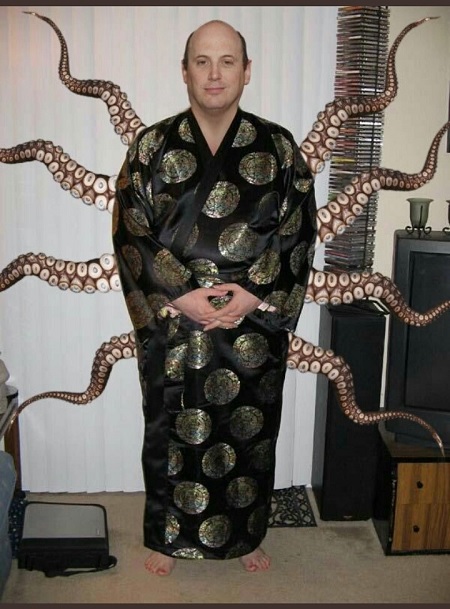 Diversity For Thee, But Not For Me:



So, Is This *Another* Win For Trump?

J.J. Sefton linked to
this article
about the caravan yesterday, and it's a pretty good one. It includes some of PDT's tweets from Monday warning Mexico to back off. And then Mexico backed off. And then one of Mexico's immmigration officials said "no, we're not backing off because Trump told us to, we were going to back off, anyway." Uh-huh. Right.
I just wonder how long it will take for the world to figure out that Donald Trump is not Justin Trudeau.


Shot:


Chaser:

So, my question is, has there been positive verification of *any* of the 'Trump grabbed my hoohah' accusations that have been floating around? Any evidence at all?

AoSHQ Weekly Prayer List
For submission guidelines and other relevant info, please contact Slapweasel, who is managing the prayer list. You can contact him at
home made gravy 71 (all one word) circle-a Yahoo dot com.
never enough caffiene- (3/10/18 ) Please add my stepdaughter Amy and grandkids Emma and Ryan to the list. They are dealing with the changes in their lives from an impending divorce. Emma has been deeply effected due to ongoing severe anxiety issues.

thathalfrican- (3/10/18 ) Mother's Passing. Prayers for the Family.

Sharkman- (3/11/18 ) Little Danica Jane, my buddy's two-year old niece who is about to have her second brain surgery in the last few months to try to stop an incredibly aggressive brain tumor.
https://tinyurl.com/Heal-Danica-Jane
Poor little thing has had 3 months of chemo and radiation after her first surgery in November of 17.

WitchDoktor- (Left a cryptic note on the Morning Rant) (3/12/18 ) "Hi everyone.
I just wanted to pop in and say goodbye to you all. This community is great and you've really been a bright spot in my life. I hope you all remain blessed and happy.
Good luck.

chavez the hugo- (3/12/18 ) Wife's Cousin was killed on his Harley. Wife's Mother is also slowly going blind.

GGE of the Moron Horde- (3/21/18 ) I've already mentioned my niece on the ONT, she's 5 months old now and has infant leukemia. She's gone through the first round of chemo and it looks like she's in remission, however she still has to do the second round of chemo and a bone marrow transplant before she can be called fully cured.

-And now for the second person. My mother was diagnosed with breast cancer on Friday. I know it's a highly treatable and survivable form of cancer, it looks like it was caught early and she's in otherwise excellent health.

Every little bit helps. Thanks.

Dennis- (3/21/18 ) 79 Y.O. Dad fell again and couldn't walk for several days (too many beers) after a trip to the ER. Now back in hospital again with low oxygen levels and some pneumonia. Too many years smoking. So pray for my mother who has to put up with her stubborn husband and that hopefully she will be able to care for him when he gets home.

joeindc44- (3/21/18 ) My father is undergoing a severe COPD episode, including pneumonia and and lung embolism, after breaking his hip. He could use some prayer time so that he stays strong and pulls through this.

Detroit Pete- (3/21/18 ) How can I add my wife Sandy to the prayer list? She has pancreatic cancer.

ChuckR- (3/22/18 ) My business partner's wife has had a recurrence of bone cancer and on 3/22 is having surgery on both hips. She is a wonderful person, kind and caring. Prayers please for her recovery.

ibguy- (4/2/18 ) My Baby Sister Joyce has an inoperable glioblastoma (brain tumor). Although we've been remarkably blessed by an extra year with her, it appears that her fight for life has taken a downturn. Would appreciate Horde prayers that she continue to do as well as possible physically and cognitively, and that HaShem helps her find a path toward healing. Thank you!

For the Country of Hungary- (3/30/18 ) And finally, please pray for the elections in Hungary on April 8. We would like if the current Christian-conservative party would be able to continue their government.

-----------
Please contact Slap through email, as he cannot be around for many of the posts in threads. Feel free to copy and paste emails to him for Prayer Requests.
If he can post in your "voice", he'd like it better. It personalizes the prayer, instead of his shorthand. Be as specific or as vague as you need. Anonymity is, of course, welcome.
He'd also like to pray for the people who aren't on this list. For those who don't choose to publicize their maladies, we understand. You won't suffer in silence. A candle will be lit in your name.
Lastly, slap has the flu and he's not sure if he recorded everything. If he missed anyone, please contact him at his e-mail address anove.
Through the arguments and the infighting, we all love one-another. Through our faults and occasional vitriol, we have found one-another. The beauty of such an occasion goes beyond words and into the ethereal plane of existence.
Please remember the Prayer of St. Francis:
http://www.prayerguide.org.uk/stfrancis.htm

posted by OregonMuse at
11:15 AM
|
Access Comments