« Robert Conquest's Limerick/Concise History Of The Soviet Union
|
Main
|
The Morning Report 4/3/18 »
April 02, 2018
Monday Overnight Open Thread (4/2/18 )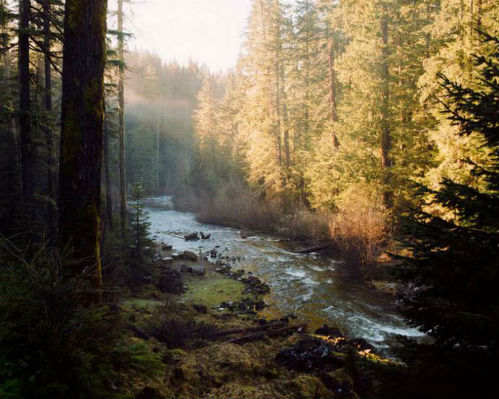 *****

Quote I

"A people without their culture will be afraid to walk down the street at three o'clock in the morning and meet someone who looks like them because they can never be sure whether they share the same value system. A people without a culture and values are dangerous."Jawanza Kunjufu

Quote II

"I think the most important message in our victory is the reality that PAS would have become a cheap medical procedure that would have steered the vulnerable toward suicide and favored the white, wealthy, and well insured. The poor, people of color, and people with disabilities would have received the all too familiar denial of care letters from insurance companies and from Medicaid, refusing to cover expensive care but offering to pay for suicide pills. We the people say no thanks." Mark Rollo, M.D.

Quote III

"The social capital (and outdoors experience) required to be an Outing Club member–let alone leader–is enormous, and the established pure-white-privilege environment that the club has established makes it unlikely for anyone unlike the club's intended audience to feel comfortable engaging in their space,"Justin Geddes
*****

Here is another washed up old fool who should just go away. Paste eating plagiarist Former VP Joe Biden reflects on tax cuts. Yeah Joe, they were a big f*cking deal.
*****

Could Facebook change hands? If Elon Musk has his way Facebook would be his and he would do away with it.

Today, Musk announced that he has reached out to Facebook and offered to buy every share of the company, effectively making him the sole owner of the social media platform. Musk was speaking to a gathering of SpaceX and Tesla investors and told the group even though he has deep misgivings about the site, he'd "do humanity a favor" and buy it. "I've got some cash to burn, so if Zuck wants to make a deal, he knows where to find me," Musk told investors. "I'd make him a fair offer."

If Musk were to buy it, hopefully he would manage it better than his Tesla Model 3.
*****

California realtors, forget the stick, just the carrot. Realtors want tax incentives to address housing shortages.

The California Association of Realtors is sponsoring a ballot initiative that, it says, would nudge older homeowners to sell their underutilized homes by vastly expanding the ways they could transfer their existing property tax assessment to a new place. The association said last week it has close to 1 million signatures, more than the 585,407 required to qualify for the November statewide ballot.

In California, your annual property tax bill is based on the assessed value of your home. The tax rate is 1 percent statewide, plus voter-approved local taxes, bringing the average to around 1.1 percent. Under Proposition 13, property is generally assessed at its purchase price when it is sold. In between sales, the assessed value can go up by no more than 2 percent per year, plus the value of additions or major improvements.

As a result, many longtime homeowners are paying a fraction of what they would pay if they sold their house and bought another, even if the new one cost less. Prop. 13, passed by voters in 1978, has helped people on fixed incomes stay in their homes, but it also has discouraged them from selling homes that no longer suit their needs.
*****

Why aren't American Television sets filled with the images of Chloe Deaton and Anna Delaney? Why haven't you even heard of them? It's simple. They led a student walk out in support of the Second Amendment.

A group of students from Rockledge High School in Brevard County briefly walked out of class Friday to show their support for the Second Amendment.

About 75 students, according to a head count by school administrators, walked onto the school's track carrying the American flag and signs that said "guns don't kill people, people kill people" and "I support the right to bear arms." The event lasted about 20 minutes and then students returned to class.

The demonstration was organized by Chloe Deaton, a sophomore, and Anna Delaney, a junior, who are part of Rockledge High's Criminal Justice and Legal Studies Academy.
*****

Musicians with hearing loss? Never heard of it. Now if you're in the U.K You can successfully sue for hearing damages.

A British viola player has won an important case against London's Royal Opera House, after the court sided with his claim that he suffered permanent hearing damage during a performance of Richard Wagner's "Ride of the Valkyries"

Chris Goldscheider, 45, is a professional musician who spent 10 years with the Royal Opera House in London. But, he says, he was left with permanent hearing loss in 2012 after rehearsing "Ride of the Valkyries," part of Wagner's epic Ring Cycle, famously used by Francis Ford Coppola during the attack scene in Apocalypse Now.
*****
The ONT Musical Interlude
April 2, 1999, The Black Crowes played a concert in Knoxville, Tennessee. Joshua Harmon, a teenager sitting in the second row sued the band a year later for $5,000 claiming significant hearing loss.

The Black Crowes? Really Joshua, good thing you never saw Uriah Heep in the '70s.
***
April 2, 1977, Frank Sinatra scored his first ever UK No.1 album with 'Portrait Of Sinatra', his 46th album release.

A compilation LP, a damn fine one.
*****

I guess in a world of cable and satellite television and the internet one has to be quite loud to be noticed. Meet Holy Cross College professor Tat-Siong Benny Liew.


An academic article calling Christ a queer, pedophile drag queen reveals that modern academics know nothing about anything — and then teach it to our kids.
Just another attack on Christ of Christianity. To be noticed the "professor" has to be more outrageous than the last "expert". Funny thing though, Christians for the most part shake their head and pray for this goof. While another faith would shake his head.
*****

Compromise is a two-way street. RINO's, Cucks, NeverTrumpers (yet I repeat myself)
and Democrats This is why you got Donald Trump.

Sunday morning, President Donald Trump signaled to reporters that Congressional Democrats had wasted their opportunity to come to the bargaining table over comprehensive immigration reform, and that the time for a deal on the Deferred Action for Childhood Arrivals (DACA) Act had passed.

He also encouraged Republicans to pass strict anti-immigration legislation, likely including increased funding for Trump's planned border wall.

Trump Tweeted early Sunday that he was growing tired of Democratic immigration policies, including the nonsensical border patrol "catch-and-release" program instituted under President Barack Obama. He punctuated his social media missive with the words, "NO DACA DEAL" in all capital letters.
The Dems don't give a flying rat's ass about Dreamers. As long as they have a political wedge and issue they will use it for their own good.
*****
Your actions going viral? Nothing like being a Genius Award Winner.

Some folks working retail deserve a real award not a "I Put Up With A Genius Award Winner."
*****

Houston's Mattress Mack, Tonight's Feel Good Story of The Day.

Mattress Mack better known as the hometown hero is once again showing why he's so loved throughout Houston.

Mack is hosting a free Easter lunch at the Gallery Furniture flagship store located on the North Freeway.

The lunch will run from 11 a.m. to 3 p.m. and will have a variety of food trucks on site offering breakfast and lunch
*****

Tonight's ONT has been brought to you by Hideous Wallpaper.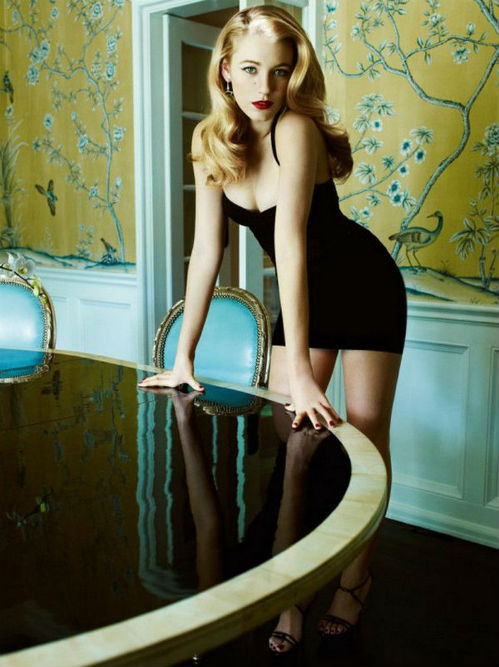 Notice: Posted with permission by AceCorp, LLC. No tax exemptions for housing Ace's Kids.

posted by Misanthropic Humanitarian at
10:07 PM
|
Access Comments