« Happy Pesach and Happy Good Friday!
|
Main
|
EMT 03/31/18 »
March 30, 2018
Good Friday ONT
Good Friday is a hard holiday to compartmentalize. Christ died on this day, because of my sins. That's hardly something to say "Hey, happy Good Friday!" about.
28 After this, Jesus knowing that all things were now accomplished, that the scripture might be fulfilled, saith, I thirst. 29 Now there was set a vessel full of vinegar: and they filled a spunge with vinegar, and put it upon hyssop, and put it to his mouth. 30 When Jesus therefore had received the vinegar, he said, It is finished: and he bowed his head, and gave up the ghost.
- John 19

OTOH, Easter Sunday marks the resurrection from the tomb, and the glorious culmination of God's gift to all mankind, none of which would have been possible without the crucifixion, so...mixed messages. A day of mourning, but one that sets the stage for triumph.
For members of the tribe, today is Peasch, celebrating G-d freeing the Israelites from slavery in Egypt. The two holidays usually fall at the same time (remember, the Last Supper was a Passover Seder), except when they don't. The reason is that the exact date of each holiday is tied to the lunar calendar, but to different parts of the lunar calendar. Easter is the first Sunday after the first full moon of Spring, meaning it is moored to the equinox, while Peasch occurs in the middle of the month of Nisan, when the moon is full. Usually these are very close together, except for years when there is a leap month added to the lunar calendar. When that happens, Nisan gets pushed to later in the Gregorian calendar, while Easter, tied to the equinox, doesn't. The next time this will occur is 2024, when Easter will on be on March 21 but Passover won't occur until April 22. In any event, the seder ends with the traditional salute "Next year in Jerusalem!", a message of redemption as profound and meaningful to Jews as Christ's resurrection is to Christians.
Finally, if you're an atheist or a follower of another religion, in the US at least, many of you got the day off of work, so, BONUS!
There's No Way THIS Could Ever Backfire
Oh good. Somebody engineered a rolling robot spider. We're not quite to the world of Runaway yet, but who exactly thought this was a good idea?
Had enough of technology yet? How To Delete Your Facebook Account

Political Theology and Public Reason
This is a fascinating essay on the role of Biblical references in the political sphere. Set in the context of British politics (the author is a Brit), it examines how both Margaret Thostaer and Gordon Brown reference the parable of the Good Samaritan as justification for wildly different public policies, and how the stories of the Bible make for a common cultural reference (and to what extent they still do, if they do at all). Well worth a read if you're interested in that kind of stuff.

The Political Samaritan: The Bible and Public Reason

Political Reasoning of Another Kind

Ugh. Earnest Australian leftists lecturing everyone using the most God-awful white man's rap imaginable. Watch it at the hazard of your own mental sanity:

Would You Like Some Socks to Go With Your Sonically Enhanced Penis?
Sounds like just the thing to go along with Ace's post from last night: Israeli firm launches circulation-stimulating smart socks
Bubloons!

No Shit Sherlock

Trudeau's Increasingly Dictatorial Attitude Shows The Danger Of Centralized Power
It always amazes me how often people forget this one basic truth: Whenever a powerful system exists, human beings will seek to control it to their advantage. This truth is the bedrock principle behind my small government conservatism: Government is force, and the only way to keep that force from being utilized in unfortunate ways is to sharply limit the areas in which it can be applied. This is the way to ensure the maximum amount of liberty for the maximum number of people.
Speaking of Trudeau, it's widely rumored that his mother was, how shall I put this....quite eager to spread her affection (amongst other things) to a large number of people. She also was quite chummy with Fidel Castro. I had never seen these two side by side photos before, however.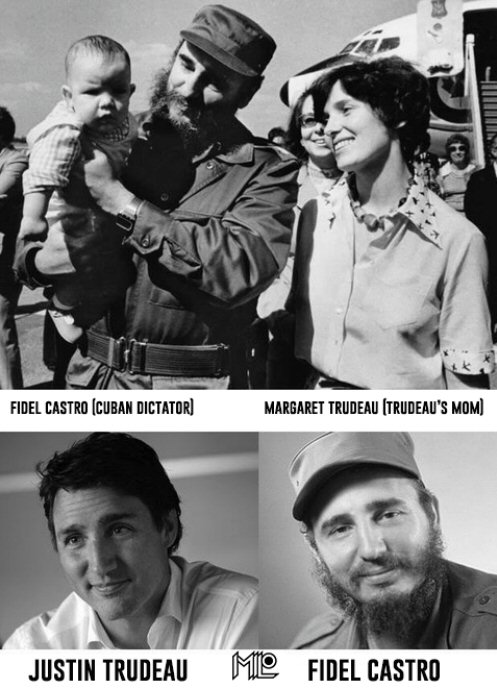 Maybe the above article should be called "The apple doesn't fall far from the tree"?
Related: Separated at birth?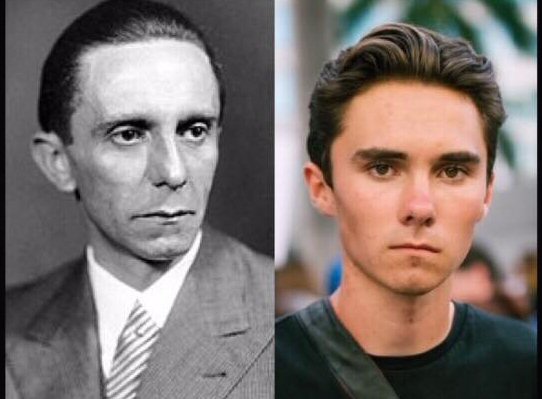 They have the same job, anyway....
Things That Make You Go Hmmmm.....

Tonight's ONT brought to you by freedom: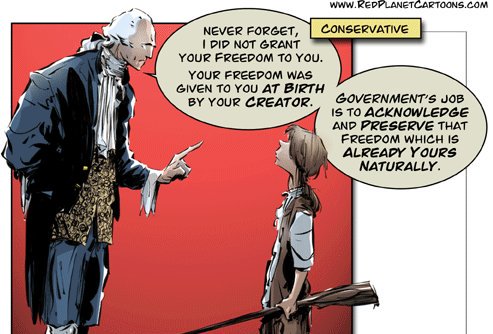 posted by WeirdDave at
09:57 PM
|
Access Comments