« Saturday Evening Movie Thread 03-31-2018 [Hosted By: TheJamesMadison]
|
Main
|
EMT 04/01/18 »
March 31, 2018
Saturday Overnight Open Thread (3/31/18 )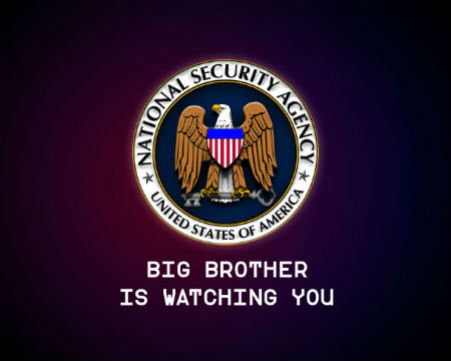 (Even the NSA enjoys is keeping an eye on The ONT)
*****
Saturday Night Joke

A priest, a doctor, and an engineer were waiting one morning for a particularly slow group of golfers.

The engineer fumed, "What's with those guys? We must have been waiting for fifteen minutes!"

The doctor chimed in, "I don't know, but I've never seen such inept golf!"

The priest said, "Here comes the greens-keeper. Let's have a word with him." He said, "Hello George, What's wrong with that group ahead of us? They're rather slow, aren't they?"

The greens-keeper replied, "Oh, yes. That's a group of blind firemen. They lost their sight saving our clubhouse from a fire last year, so we always let them play for free anytime!"

The group fell silent for a moment. The priest said, "That's so sad. I think I will say a special prayer for them tonight."

The doctor said, "Good idea. I'm going to contact my ophthalmologist colleague and see if here's anything she can do for them."

The engineer said, "Why can't they play at night?"
*****

It's never too late to pull off some April Fools pranks.
*****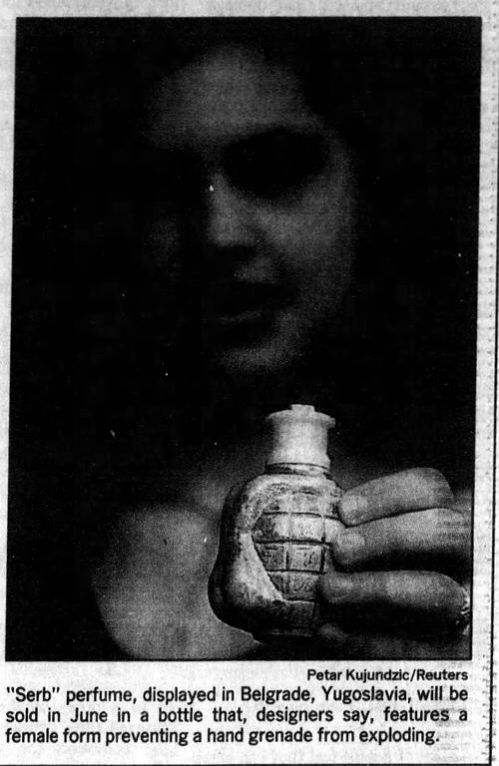 War is hell. So is cologne bottled in a replica hand grenade.
*****

Baseball season is here. Let's brush up on a rule. Why you can't steal first base.

There are some occasions in which a runner may need to run the bases in reverse order — but if you do so, you really do need to have a good reason. If you're just trying to sow chaos, you're going to run afoul of the rules of the game, specifically Rule 5.09(b)(10). It reads:

After he has acquired legal possession of a base, he runs the bases in reverse order for the purpose of confusing the defense or making a travesty of the game. The umpire shall immediately call "Time" and declare the runner out.

Or in other words: Once you hit second base, you can't run back to first just for fun.
*****

Not quite an April Fools prank/joke, but close to it.
*****

Oh noes, The Horde is guilty of 'Group Think' or so says a recent study.

According to a 2016 report by the International Telecommunication Union, 79.1 percent of Europeans and 66.6 percent of Americans use the internet. Among other things, the world wide web has changed the way we socialize. In this day and age, identity formation processes, both group and personal, take place online.

"From I to We: Group Formation and Linguistic Adaption in an Online Xenophobic Forum" is the title of a new Swedish study which explores identity formation processes in an open, far-right discussion forum. The study was published in the Journal of Social and Political Psychology.
*****

Sex addiction. A real addiction or just lack of self control and decent human behavior?

In the age of smartphones and frictionless-dating apps, sex addiction is like being hooked on a drug that's always available in unlimited supply. It's like living with a meth dealer at your side, or a brick of cocaine in your pocket. Worse, you can get a potential high from every person you meet. But unlike other addictions, this one isn't officially recognized. There's no health coverage for it, no medication, and for those trapped in its strange and unrelenting spell, no easy way out.
*****
*****

The ONT is a big fan of fan of Yoko. But Yoko may take second fiddle in the near future. The ONT has found someone who ranks right up there with Yoko. Meet Tanya Tagaq.

She's going to be in concert nearby in the near future. Funny thing. I can't find anyone to go with me.
*****

I guess being Santa's helper is out of the question for this Genius Award Winner.

Thursday night, March 29 at approximately 9:30, police received a call from a woman concerned about a possible intruder in her home in the 700 block of Cherokee Drive in Salina. When the woman came home, she discovered her door was locked and the safety chain had been fastened from the inside. The police were summoned to investigate but found nobody inside the residence...........
*****

The anticipated reward must have been huge. Because the risk is Tonight's Feel Good Story of The Day.

The scene starts out quietly enough, in the manner of barbershops the world over. A customer sits in a chair getting a haircut, while the men talk idly.

But things quickly change when a man enters the store with a gun. One barber disappears quickly, but the others are ordered to their knees as the criminal goes to them separately demanding they empty their pockets..................
*****
Tonight's ONT has been brought to you by future 'Ettes.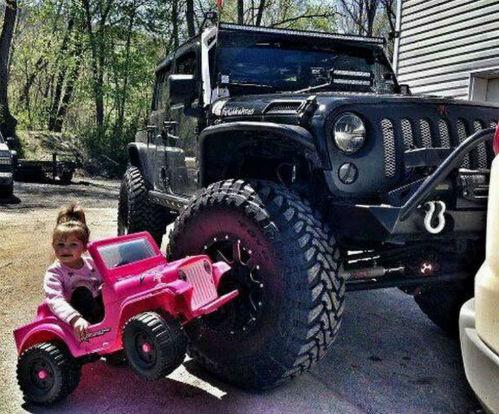 Notice: Posted with permission by AceCorp, LLC. We are auditioning for therapy hamsters.


posted by Misanthropic Humanitarian at
09:30 PM
|
Access Comments