« Saturday Evening Movie Thread 03-24-2018 [Hosted By: TheJamesMadison]
|
Main
|
EMT 03/25/18 »
March 24, 2018
Saturday Overnight Open Thread (3/24/18 )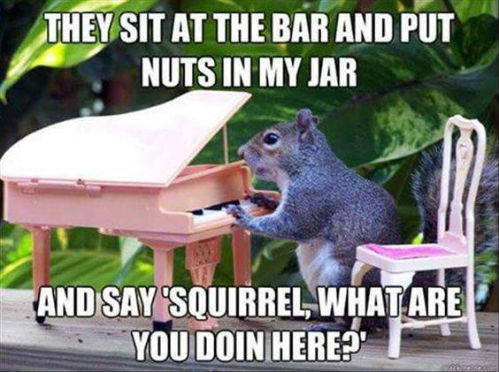 *****
Two engineers were standing at the base of a flagpole, looking at its top.

A woman walked by and asked what they were doing.

"We're supposed to find the height of this flagpole," said Paul, "but we don't have a ladder."

The woman took a wrench from her purse, loosened a couple of bolts, and laid the pole down on the ground. Then she took a tape measure from her pocketbook, took a measurement, announced, "Twenty one feet, six inches," and walked away.

One engineer shook his head and laughed, "A lot of good that does us. We ask for the height and she gives us the length!"

Both engineers have since quit their engineering jobs and are currently serving in the United States Congress.
*****
Did you know earlier this evening there was Earth Hour?

Earth Hour celebrates ignorance, poverty and backwardness. By repudiating the greatest engine of liberation it becomes an hour devoted to anti-humanism. It encourages the sanctimonious gesture of turning off trivial appliances for a trivial amount of time, in deference to some ill-defined abstraction called "the Earth," all the while hypocritically retaining the real benefits of continuous, reliable electricity.

People who see virtue in doing without electricity should shut off their fridge, stove, microwave, computer, water heater, lights, TV and all other appliances for a month, not an hour. And pop down to the cardiac unit at the hospital and shut the power off there too.
*****

There are a number among us who have sleep issues. Perhaps this will help. How to fall asleep fast.

Yet the ability to fall asleep in two minutes or less, anywhere, anytime, is actually a skill like any other, and one anyone can learn. The technique for how to do so was in fact developed for Naval aviators during World War II, and today we'll share it with you.

How to Fall Asleep in 2 Minutes or Less
A couple years into WWII, the U.S. military realized it had a problem on its hands. Due to the enormous pressures of aerial combat, many of its pilots were accumulating levels of stress so debilitating that they were cracking under it. The tension caused them to lock up in flight and make fatal mistakes — accidentally shooting down friendly planes, or becoming an avoidable casualty themselves.
*****

Clay Shaw, The only man ever tried for the assassination of JFK.

Clay Shaw truly had nothing to do with the assassination, but a mistake in a local newspaper led the public, and the prosecutors, to believe otherwise.

Clay Shaw was a highly respected businessman and decorated World War II hero from New Orleans. A pillar of the city's economic growth, Shaw was instrumental in creating New Orleans' World Trade Center in the late 1940s after the war ended.

Shaw was also, unwittingly and mistakenly, part of the city's most infamous connection to the assassination of John F. Kennedy. Shaw was the only person put on trial with regards to the Kennedy assassination, and it was all because of a single lie from a single media source printed two years before the president's death.
*****
The views expressed here are not those of Ace, upper management or Ace's sponsors.
I don't want San Francisco in the USA anymore.
Major brands like Gucci, Versace and Furla have recently announced their intention to go fur-free, and now the city of San Francisco is joining the movement. On Tuesday night, the city's Board of Supervisors unanimously voted to ban fur sales in San Francisco.

"The sale of fur products in San Francisco is inconsistent with the City's ethos of treating all living beings, humans and animals alike, with kindness," said San Francisco district supervisor Katy Tang in a press release.
Ugh.
*****

New Zealand hopes that San Francisco Supervisor Katy Tang stays in the USA. Adios rodents.

It's not often conservationists celebrate the mass killing of animals, but managing our relationship with nature these days requires creative, and often compromising, solutions. Such is the case in New Zealand, where leaders are determined to get rid of all rats, possums, stoats, and other invasive predators by 2050. A major step towards this goal was just achieved on one of the country's subantarctic islands, where hundreds of thousands of mice have officially been eradicated.
F*ck the ethos of kindness.
The ONT Musical Interlude

A little off the beaten path tonight..............
Defendant
Victim
March 24, 1976, Transvestite singer Wayne County appeared in court charged with assault after an incident at New York club CBGB's. County had attacked Dictators singer Handsome Dick Manitobe with a mike stand fracturing his collarbone. via thisdayinmusic.com
*****

Screw the "Platinum Card". I want this "Gold Card".

Here's one thing that Bill Gates, Rob Lowe, and Warren Buffet have in common that isn't being rich dudes.
McDonald's Gold Cards. What's a McDonald's Gold Card, you ask? Well, it's only the greatest thing you've never heard of. Basically, if you have one of these cards, you can go to the McDonald's franchise that gave it to you (or in the case of Mr. Gates, any McDonald's anywhere in the world) and grab a free meal whenever you want.

Sounds great, right? Sadly, however, you usually have to be pretty extraordinary (or at least extraordinarily famous) to nab one of these. Rob Lowe recently shared his Gold Card secret with Jimmy Kimmel and we've been jealous ever since.
*****
Amazing Magic Trick
*****

Unemployed? Self-Employed Genius Award Winners.

An unemployed Massachusetts couple had nearly seven pounds of heroin, more than two pounds of cocaine and $40,000 in drug proceeds stashed in hidden compartments of their vehicle when they were stopped in Paramus by members of a joint county, state and federal task force, authorities said.

Candido Tomasini, 35, and Maribel Roman, 40, of Fitchburg were both ordered held in the Bergen County Jail pending a detention hearing this Friday, Acting Bergen County Prosecutor Dennis Calo said.
*****
Who says businesses don't care about their customers or the public in general? Tonight's Feel Good Story of The Day.

Instead of towing vehicles, the owners of the Union Bar and Grill in Gering, Nebraska instead reward folks who park overnight in their lot with a free meal.
*****
Tonight's ONT has been brought to you by Boys Will Be Boys.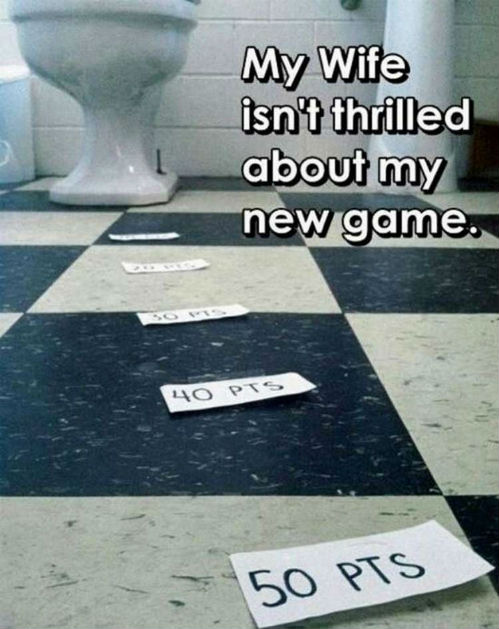 Notice: Posted with permission by AceCorp, LLC. But wait there's more. Shipping and handling is extra.

posted by Misanthropic Humanitarian at
09:46 PM
|
Access Comments