« As Joe Biden and John Kerry Pushed a Softer Line on China, Their Sons Made Business Deals with the Chinese Government, and Even Invested in a Chinese Nuclear Company Under FBI Investigation
|
Main
|
The Morning Report 3/22/18 »
March 21, 2018
Wednesday Overnight Open Thread (3/21/18 )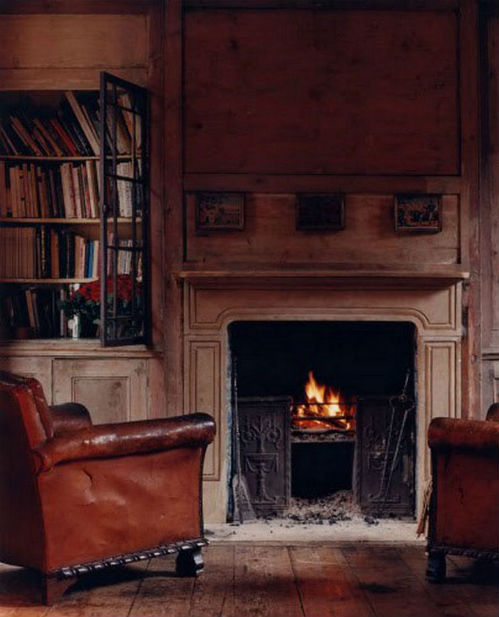 *****
The Quotes of The Day
Quote I

"A good watchdog is not an attack dog. A good watchdog doesn't bark only when he smells or sees something threatening. A good watchdog barks at everything suspicious." Christopher Martin

Quote II


"In politics, the great non-sequitur of our time is that 1) things are not right and that 2) the government should make them right. Where right all too often means cosmic justice, trying to set things right means writing a blank check for a never-ending expansion of government power." Thomas Sowell

Quote III

"The spotlight is on us and it's awful and it's a horrible thought that it's that we're an affluent community, that's why initially people followed this so closely. Because this happens every day other places," Cameron Kasky
*****
Want to rub some "lefties" the wrong way. Perhaps you can discuss why they are wrong on guns. Eight stubborn facts about gun violence in the USA.

In the wake of the tragic murder of 17 innocent students and teachers at Marjory Stoneman Douglas High School in Parkland, Florida, students, educators, politicians, and activists are searching for solutions to prevent future school shootings.

As emotions morph from grief to anger to resolve, it is vitally important to supply facts so that policymakers and professionals can fashion solutions based on objective data rather than well-intended but misguided emotional fixes.

Are there ways to reduce gun violence and school shootings? Yes, but only after objectively assessing the facts and working collaboratively to fashion commonsense solutions.

Here are eight stubborn facts to keep in mind about gun violence in America:
*****
It appears that Austin, TX has a serial killer on its hands. This isn't the first time Austin was terrorized by one. The Servant Girl Annihilator.h/t Cumberland Astro via Twitter

Before Jack the Ripper stalked the streets of London, another midnight murderer was prowling halfway across the world. In Austin, Texas, an individual who became known as the "Servant Girl Annihilator" was responsible for the deaths of eight people between late 1884 and Christmas Eve 1885. Attacking victims in their beds and then dragging them outside to mutilate their bodies, the killer eluded police, private investigators, and mobs of civilians who took to the unpaved streets of newly settled Austin in anger and panic. He—eyewitnesses claimed it was a man—has been called America's first serial killer, and his crimes remain unsolved to this day.
*****

Once in a lifetime. Same as it ever was.
*****
For years men haven't had many birth control options. It appears a new one is on the horizon. A once daily male birth control pill shows promise.

One of the latest experimental candidates for a male birth control drug is a compound that would be taken much like the daily birth control pill available for women. A pilot study presented Sunday at the Endocrine Society's annual meeting suggests that the compound—called dimethandrolone undecanoate (DMAU)—can be safe and effective in human test subjects.

Researchers gave DMAU to a hundred healthy adult volunteers from the ages of 18 to 50. Volunteers were given one of three varying doses of DMAU, and in one of two different formulations, in a capsule with either castor oil or powder. Five volunteers from each dosing group were randomized to receive a control placebo as well. The trial lasted for about a month, with each volunteer being told to take a daily pill with food. Eighty-three men finished the entire regimen.

By experiment's end, the volunteers who took DMAU experienced a drop in their levels of testosterone and two other hormones involved in producing sperm, which was starkest in those who took the highest dose. The study didn't directly test their sperm, since it takes around three months for lowered hormone levels to significantly reduce someone's sperm count. But the researchers say the hormone levels seen in the high-dose group have been shown to predict infertility in earlier studies of male contraception treatments. Conversely, the levels among all DMAU volunteers returned back to normal within a month's time after the therapy was stopped.
*****
The ONT Musical Interlude
March 21, 1950, Born on this day, English musician, singer and songwriter Roger Hodgson, known as the former co-frontman with Supertramp. He composed and sang the majority of the hits such as 'Dreamer', 'Give a Little Bit', 'Breakfast in America', 'Take the Long Way Home', 'The Logical Song' and 'It's Raining Again'.
***
March 21, 2006, Three South African women whose father, Solomon Linda, wrote 'The Lion Sleeps Tonight' in 1939, won a six-year court battle that gave them 25 per cent of all past and future royalties from the song. Linda who was a cleaner at a Johannesburg record company when he wrote the song, received virtually nothing for his work and died in 1962 with $25 in his bank account. The song had been recorded by Pete Seeger (as 'Wimoweh'), The Kingston Trio, The Tokens, Karl Denver and R.E.M. and was featured in the Disney film The Lion King. It was estimated that the song had earned $15 million for its use in The Lion King alone. via thisdayinmusic.com
*****

No word if this will be in the Deplorable Gourmet II Pickle juice slushes coming to Sonic.

The refreshing properties of frozen pickles should not be new to Neatorama readers. We've posted about pickle sickles, pickle soda, and Kool-Aid pickles. Every day, more people find out that they're not the only one who takes a sip of juice from the pickle jar occasionally. That habit goes nationwide this summer, when Sonic Drive-ins roll out a new flavor in their extensive slush menu- pickle juice slushes!
*****

The age old dilemma: Need or want.Mrs. Mis. Hum. has already told me the big ass snowblower is not part of the plan. Damn.
*****

"The Disappearance of Desire. The transgender movement's missing element"

Compared with those examples, acceptance of the transgender movement is proceeding at meteoric speed. Transgenderism has moved swiftly from the margins of the Diagnostic and Statistical Manual of Mental Disorders to the forefront of public consciousness. In just a few short years, mainstream institutions have come to accept, in toto, the transgender movement's claims. States and the federal government under President Obama harmonized public-accommodations rules with the goals of the movement. Many Americans are celebrating this as the latest civil-rights cause, while others have found themselves going along, not least because any challenge to those claims is all but certain to invite the fury of an energetic activist class.

Hang on a minute.
*****

Sometimes there are not enough "F*ck You's" in one's vocabulary. When you worry about global warming, I might think about it. Until then FOAD.

New York Times columnist Nicholas Kristof is warning, yet again, about the perils of climate change and the need to be good stewards of the environment.

This time, however, Kristof is not writing from the Manhattan offices of the "old grey lady" because he's in the middle of a New York Times-sponsored around-the-world private jet tour that costs $135,000 per person.

Kristof's column, entitled, "A Parable of Self-Destruction," was written on Easter Island off the coast of South America. It tells the story of how the island became uninhabited due to deforestation and unsustainable practices by the natives
*****
What happens in the Florida Keys doesn't stay in the Florida Keys. Genius Award Winner.

ISLAMORADA, Fla. - A Boca Raton man, angry about the price of dining out while vacationing in the Florida Keys, threw the check in a manager's face and caused a scene at the restaurant before leaving without paying the bill, deputies said.

Albert Auer, 51, was arrested Sunday night after the incident at Pierre's Lounge & Restaurant at Morada Bay in Islamorada.
*****
It isn't easy being a parent. Adoption of four is Tonight's Feel Good Story of The Day.

In 2015, Phyllis and Eric Watson applied to be foster parents. The day after receiving their license to adopt, the Watsons got a phone call from a local adoption agency about four siblings seeking a home where they could stay together.

The children came from a home where the marriage failed early and substance abuse and neglect followed.

"We were thinking one foster child at a time. Maybe two? We weren't thinking four at once," Eric told the Kansas City Star.
*****
Tonight's ONT has been brought to you by Bartender Observations.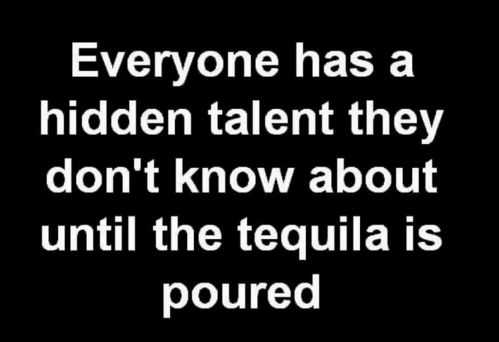 Notice: Posted with permission by AceCorp, LLC. No Midgets were used in the production of this ONT.


posted by Misanthropic Humanitarian at
09:44 PM
|
Access Comments