« Mid-Morning Open Thread
|
Main
|
Report: Tillerson Fired Because He Was Directly Undermining Trump's Efforts to Get Europe to Agree to Tougher Positioning on Iran »
March 14, 2018
The Morning Rant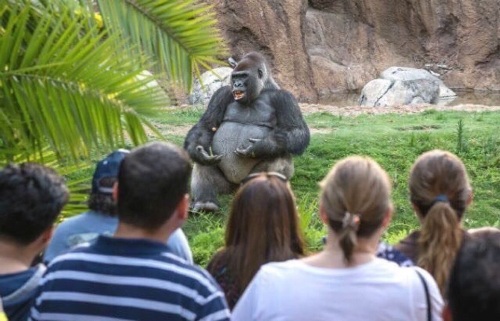 "That wet, soggy thump you just heard is Hillary doubling down on stupid. She used a trip to India to demonstrate to the entire world she still doesn't understand why she lost the election. Well, at least she didn't dress up in one of Justin Trudeau's clown costumes, so there's that. But the longer she runs her mouth, the more she's helping the GOP. They don't have to tell you what it would be like to have that shrieking harridan, unhealthy in mind, body, and spirit, in the White House. Everyone can see for themselves."


Now This I What I Call Win-Win: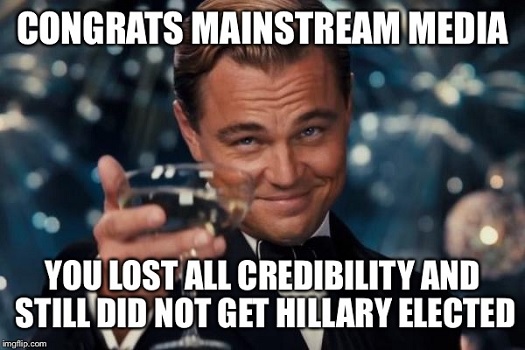 The Custom Built Donald Trump 1911 Pistol By Jesse James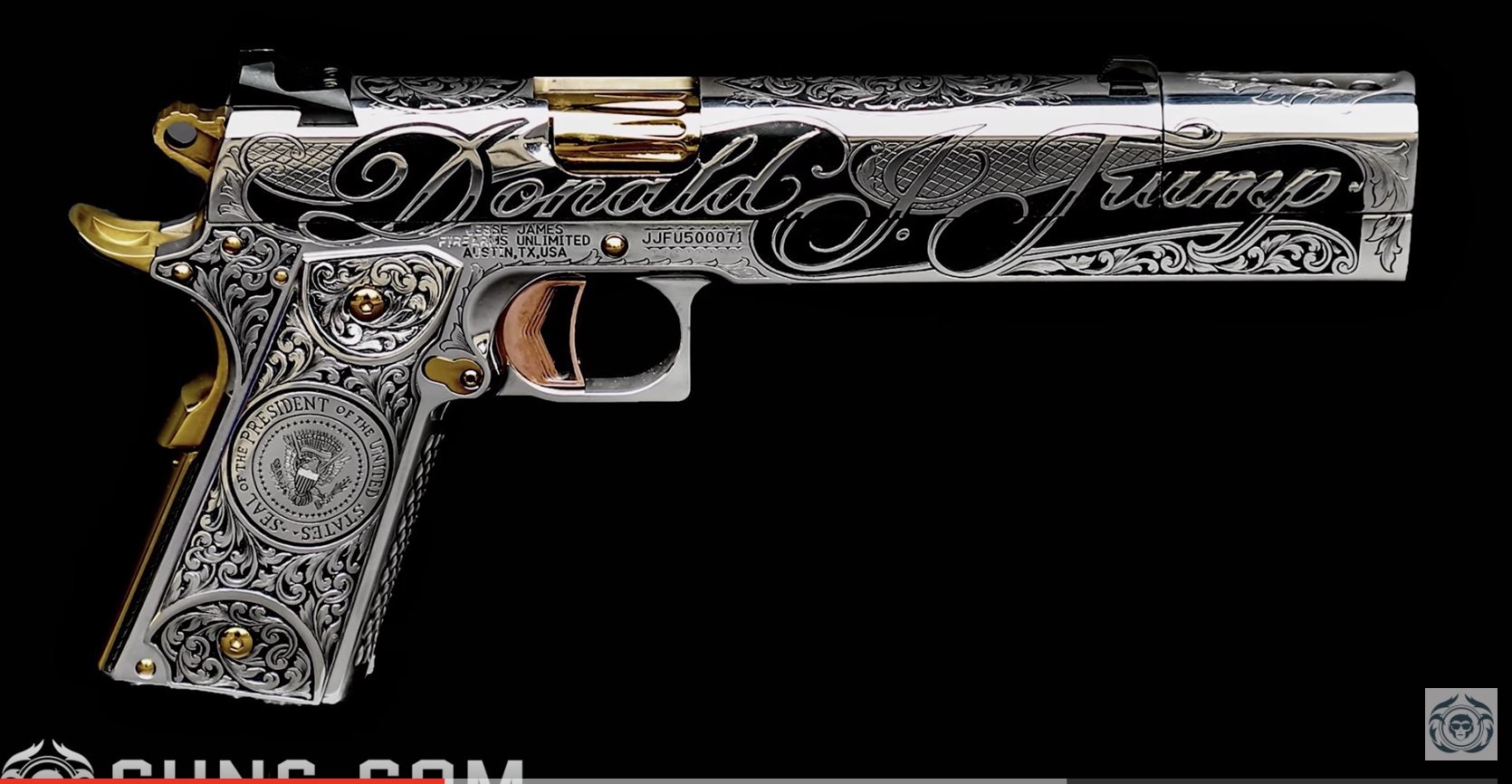 (click for yuuuuge version)
More on this classy and luxurious piece here. I know nothing about building firearms, but this does look like a great piece of workmanship.


There Can Be Only One:

This reminds me of the Simpsons episode where Homer accidentally invents a new drink, the Flaming Homer, which gets stolen from him by Moe the bartender who calls it the Flaming Moe, but then it gets stolen by every other bar which turns it into the Flaming Mo, the Blazing Mo, the Flaming Meaux, etc.

AoSHQ Weekly Prayer List
For submission guidelines and other relevant info, please contact Slapweasel, who is managing the prayer list. You can contact him at
home made gravy 71 (all one word) circle-a Yahoo dot com.
-----------
OregonMuse- (03/06/18 ) On Mar 3rd, I lost my balance while trying to stand up and came down hard on my rear end on a hardwood floor. My shoulder was not hurt, but my lower back was so painful, I had to go in to the ER for an X-Ray. Thank God there was no compression fracture (which is what they were thinking it might be), but these soft tissue injuries are quite painful. I can barely walk with crutches. Please pray that this new injury would quickly heal and not be an impediment to my shoulder getting its range of motion back. Thank you.

Northernlurker- (3/7/18 ) Would like continued prayers for help through the grieving process.

Paisley1333- (3/7/18 ) Could you please add prayers for a dear friend who lost her mother in an accident. The family is devastated.

Michael the Texan- (3/7/18 ) Undergoing a difficult divorce from a physically abusive wife. I began the divorce process in December 2015 and am being battled at every step.

ViridianGames- (3/7/18 ) My youngest daughter, who is 13, is going through a hard time. She's having depression and anxiety issues and is having trouble going to school. She's also said that she doesn't want to live any more.

dwaterman1334- (3/7/18 ) I respectfully ask for prayers for my friend Linda who has been diagnosed with breast cancer and is about to undergo a double mastectomy.

ibguy- (3/7/18 ) My Baby Sister Joyce has an inoperable glioblastoma (brain tumor). Doing surprisingly well, physically, but this is a terminal illness. Would appreciate Horde prayers that she continue to do as well as possible physically and cognitively, and that HaShem helps her find a path toward healing.

RKinRoanoke- (3/7/18 ) Asking for prayers for two families struck by suicide. Depression and addiction are real evils.
One gentleman killed himself just days after his daughter's baptism.
Another who was quite a talent at remodeling relapsed into addiction and took his life.
The families need all the prayers they can get.

Farmer- (3/7/18 ) Neighbor Jeni just lost her father. It was unexpected, I feel so bad for them. Her husband just lost his father about a month ago.

Brother Cavil- (3/7/18 ) Well Horde, there's a good chance my quest for new employment will take a jarring turn. It seems I was pretty repeatedly and badly screwing the pooch over the last year or two, and a reckoning is at hand. So pray for me, Horde, that I can find the strength and discernment to figure out a way forward from here. Because I feel like I'm out of road and my "Master Plan" has barely made any progress.

never enough caffiene- (3/10/18 ) Please add my stepdaughter Amy and grandkids Emma and Ryan to the list. They are dealing with the changes in their lives from an impending divorce. Emma has been deeply effected due to ongoing severe anxiety issues.

thathalfrican- (3/10/18 ) Mother's Passing. Prayers for the Family.

Sharkman- (3/11/18 ) Little Danica Jane, my buddy's two-year old niece who is about to have her second brain surgery in the last few months to try to stop an incredibly aggressive brain tumor.
https://tinyurl.com/Heal-Danica-Jane
Poor little thing has had 3 months of chemo and radiation after her first surgery in November of 17.

WitchDoktor- (Left a cryptic note on the Morning Rant) (3/12/18 ) "Hi everyone.
I just wanted to pop in and say goodbye to you all. This community is great and you've really been a bright spot in my life. I hope you all remain blessed and happy.
Good luck.

chavez the hugo- (3/12/18 ) Wife's Cousin was killed on his Harley. Wife's Mother is also slowly going blind.

-----------
Please contact Slap through email, as he cannot be around for many of the posts in threads. Feel free to copy and paste emails to him for Prayer Requests.
If he can post in your "voice", he'd like it better. It personalizes the prayer, instead of his shorthand. Be as specific or as vague as you need. Anonymity is, of course, welcome.
He'd also like to pray for the people who aren't on this list. For those who don't choose to publicize their maladies, we understand. You won't suffer in silence. A candle will be lit in your name.
Through the arguments and the infighting, we all love one-another. Through our faults and occasional vitriol, we have found one-another. The beauty of such an occasion goes beyond words and into the ethereal plane of existence.
Please remember the Prayer of St. Francis:
http://www.prayerguide.org.uk/stfrancis.htm
Let us console others, O Lord.


posted by OregonMuse at
11:28 AM
|
Access Comments