« Mid-Morning Open Thread
|
Main
|
Bruce Ohr Concealed His Wife's FusionGPS Payments From Ethics Officials; May Have Caused His Demotion When Discovered »
February 15, 2018
The Morning Rant: J.V. Edition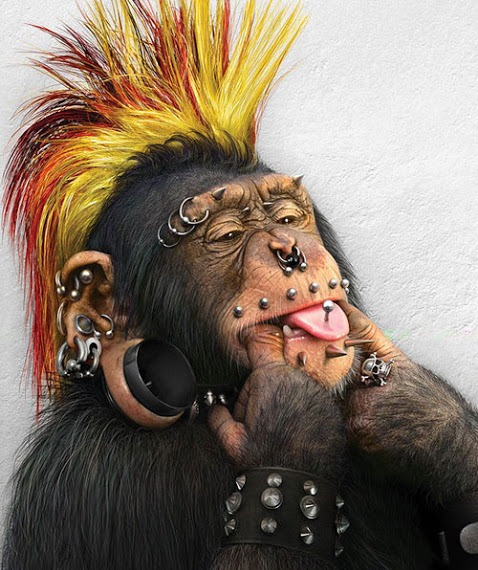 Sometimes chimps are just crazy. We don't know how to deal with them, because they just don't do what we expect. But we never turn our backs on the crazy ones...they are nuts, but very dangerous. Getting poo thrown on us is never fun.
Iran accuses West of using lizards for nuclear spying
The former chief-of-staff of Iran's armed forces said Tuesday that Western spies had used lizards to "attract atomic waves" and spy on his country's nuclear program.

It was the latest in a long line of incidents of Western countries, including Israel, being accused of deploying secret agents from the animal kingdom.
Sure, it sounds funny, and one part of me is pleased that the West, in particular The United States and Israel lives rent-free in Iran's head.
But the reality is that Shia Islam as is practiced in Iran is ripe for this kind of insane-sounding rhetoric. Does the former chief of staff believe it? I doubt it. But it resonates with many in Iran, and it is illuminating that the junta continues to pump out this stuff. It obviously works. And it exposes the mindset of a people who were acquiescent enough to wage a decade-long war against Iraq that killed 500,000 Iranians and whose end result was...nothing.
The combination of that kind of populace and an aggressive ruling class that is confident of its own success in the end-times is a big problem for the world. Israel is at ground zero (and I use that term accurately), but Western Europe and The United States is not far behind.
******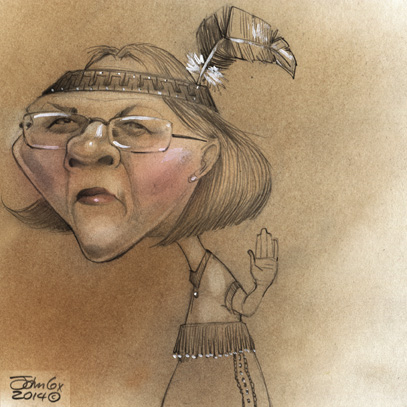 John Cox Art
Here is a nice blog that takes Senator Warren's preposterous claims of Cherokee ancestry and rips them to shreds. Thoughts from Pollys Granddaughter is a fun romp through Warren's nonsensical defenses and her obvious line of bullshit.

******
The 76 Year Old Babushka Who Skates Alone On Lake Baikal
******
My Twitter Feed
My Twitter Feed&topic=world_news">

posted by CBD at
11:00 AM
|
Access Comments