« CNN Dutifully Transmits Another Self-Serving FBI/DOJ Leak: Trump Asked Rod Rosenstein in December if He Was "On My Team"
|
Main
|
The Morning Report 2/1/18 »
January 31, 2018
Wednesday Overnight Open Thread (1/31/18 ) Good-Bye January Edition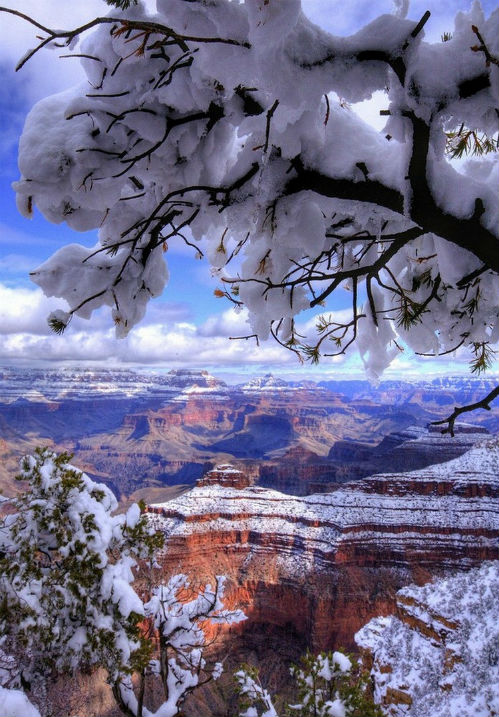 (Spectacular)
*****
Quotes of The Day
Quote I

It's one of the many things libertarians don't understand about society. Government does not grow because it is attempting to meet a need. Government grows because it can. Government never needs a reason.
The Zman Blog
Quote II

"Many Irish-Americans are not offended, but many are. And should that also change? The answer is yes, unequivocally yes. Pernicious, negative stereotypes of marginalized people that offend even some among them should be changed. It's not that hard." Max Kellerman
How sad to walk through life perpetually offended and frightened of one's shadow.
Quote III

We talk about issues. We don't talk about gossip. I don't talk to gossip columnists. I talk about issues." Sen. Bernie Sanders (I-VT)
Which leads us to the final quote of the night. How fitting Mr. & Mrs. Sanders.
Quote IV

The problem with socialism is that you eventually run out of other people's money. Margaret Thostaer
*****

Green with envy, Portland greenies seek to impose carbon taxes on prosperous companies.

A coalition led by environmental groups filed an initiative petition with the city of Portland on Jan. 18 to enact a sales tax on large retailers to fund projects that will decrease carbon emissions.

They call their measure the Portland Climate Action Community Benefits Initiative 2018 and are shooting for the November city ballot. The chief petitioner is Adriana Voss-Andreae, chairwoman of 350PDX, an affiliate of an international group working to avert dramatic climate change.

The measure aims to enact a new sales tax of 1 percent on retailers with more than $1 billion in gross revenues and more than $500,000 in Portland revenues. Retailers selling basic groceries, medicines and health care services are exempted

*****

California continues to march to Secession.

California's state Senate joined a host of other states by approving a bill that would create net neutrality rules after the Federal Communications Commission (FCC) voted to rescind similar rules nationwide late last year.

While the FCC's repeal of net neutrality rules prevented states from creating their own, California joined New York and Montana who are forging ahead and crafting laws in light of the agency's controversial vote, Ars Technica reports.

What is the sense of having a union of states when the spoiled bastards want to take their ball and go home.
*****

An iconic brand on the way to extinction? Harley-Davidson to close one of its plants.

MILWAUKEE — Harley-Davidson's sales fell sharply in 2017 and the company will move ahead with a plan to consolidate manufacturing operations, including the closure of its Kansas City, Mo. plant.

The world's largest maker of heavyweight motorcycles has struggled to reverse a four-year sales slide, with growth overseas somewhat helping offset a decline in the U.S. bike market.

The Milwaukee-based company said its net income fell 82% in its fiscal fourth quarter to $8.3 million, compared with a year earlier. Earnings per share were 5 cents, down from 27 cents a year earlier. Revenue was $1.23 billion, up from $1.11 billion.
*****

Someone has some explaining to do. Shit-Ton of pain pills sent to two pharmacies in West Virginia.

Over the past decade, out-of-state drug companies shipped 20.8 million prescription painkillers to two pharmacies four blocks apart in a Southern West Virginia town with 2,900 people, according to a congressional committee investigating the opioid crisis.

The House Energy and Commerce Committee cited the massive shipments of hydrocodone and oxycodone — two powerful painkillers — to the town of Williamson, in Mingo County, amid the panel's inquiry into the role of drug distributors in the opioid epidemic.
*****
Are you tired of listening to Nancy Pelosi and her brood of vipers about the recent tax cuts? Point them to this.
*****
The ONT Musical Interlude
January 31, 2017, English singer, bassist, and songwriter John Wetton died in his sleep at his home in Bournemouth, Dorset, UK from colon cancer. He rose to fame with bands Mogul Thrash, Family, King Crimson, Roxy Music, Uriah Heep, and Wishbone Ash. After his period with King Crimson, Wetton formed UK, and later he was the frontman and principal songwriter of the supergroup Asia. Their biggest hit 'Heat of the Moment', reached No. 4 in the US in 1982. via thisdayinmusic.com
***

NSFW-Language

Recorded in 1999, released in 2000. Diagnosed with inoperable lung cancer in 2002. Zevon died on September 7, 2003, aged 56. Talk about a prophetic song.
*****
The road to hell is paved with good intentions. This is one of those. Businessmen think they can run a non-profit health insurance company. Watch out Medicare/Medicaid.

Three of the biggest corporations in the world don't think health care should be a business. Amazon, JP Morgan, and Berkshire Hathaway are starting a health-care company that is "free from profit-making incentives and constraints," sending US health insurance and pharmacy stocks plummeting.

The venture, which doesn't yet have a name and is still in the early planning stages, will initially be focused on "technology solutions" that will provide "simplified, high-quality and transparent healthcare at a reasonable cost" to the combined 1.2 million employees of the three participating companies.
*****
Hollywood B Star does himself in. My guess he would have had to serve community service with an ankle bracelet. The Misanthropic side says, "Good riddance".
*****

Who the hell bank rolls Gloria Scum sucking bottom feeding weasel Allred?

When Essie Grundy walked into the Walmart in the Riverside County, California, town of Perris, she had to get assistance to get a 49-cent comb out of a locked case. Now, she's filing a lawsuit.

Why, you may ask? Well, according to KCBS-TV, the comb is a product predominantly used by African-Americans — and the chain was engaging in racial discrimination by putting the comb behind a locked case.

"I originally got the product from the Walmart in Riverside … and it was such a good product, I wanted to introduce it to my older children," Grundy said at a news conference Friday.
*****

"Heav'n has no Rage, like Love to Hatred turn'd, Nor Hell a Fury, like a Woman scorn'd."

A Houston woman is facing felony charges after she trolled her husband's girlfriend by posting an ad in her name on Craigslist seeking sex from married men.

Tamantha Johnson, 48, allegedly posed as her divorce-attorney hubby's girlfriend Ryan Boudreaux and created the posting in July 2017 "requesting married men come over and service her on a regular basis," according to a charging document.

The ad also included the woman's name, age and a "personal photo," according to prosecutors.
*****
Maryland US Senate candidate and traitor Bradley Chelsea Manning is having a rough week.

its been over a week since ive let everyone who helped me out of prison down, so many of you have helped me thru tough times, i tried too hard to do too much, im sorry im a human being and not a symbol, i have hit rock bottom
Wah, wah, wah.
*****

The balls on this bitch. Hillary Clinton, please go away, far, far, far away.

In her post, which was published minutes before President Donald Trump's State of the Union address, Clinton explained her thinking in 2008 and argued that, at the time, the punishment she gave Strider — a temporary pay reduction and required counseling — was adequate.

"I didn't think firing him was the best solution to the problem," she wrote. "I believed the punishment was severe and the message to him unambiguous."
So is hitting a puppy with a rolled up newspaper.

But then again, Hillary Clinton will never be POTUS!!!!
*****
Under the influence, drunk and 911. Genius Award Winner.

Officers described Weaver as "naked and clearly under the influence of a controlled substance."

The office area of the building was reportedly ransacked, with damages estimated in excess of $5,000. Police believe Weaver accidentally called 911 from an office phone as he ransacked the building.
*****
Organizing people to help complete strangers. Tonight's Feel Good Story of The Day.

Petty would meet his wife Joanne at Chevron, and she also took part in the blood drives. But upon retiring, she realized she no longer had a go-to place to donate.

"That was when I said, 'Why don't we start our own (blood drive)?'" Petty recalled.

And so in December 2002, the Pettys held the inaugural Asbury United Methodist Church blood drive, collecting around 25 units of blood.

Just over 15 years later, the Livermore church's blood drive has become a monthly event that typically nets around 50 units of blood each time. Petty estimates a little over 5,800 units of blood have been collected all told.
*****

Tonight's ONT has been brought to you by Editor Errors.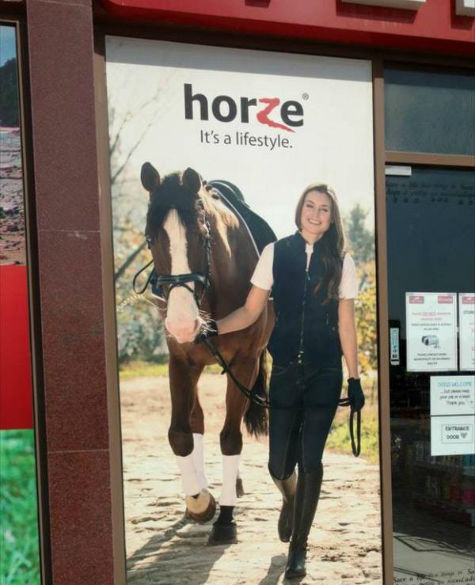 Notice: Posted with permission by AceCorp, LLC. ONT tips can be sent to petmorons at gmail dot com.

posted by Misanthropic Humanitarian at
09:50 PM
|
Access Comments