« SEC Championship Game-Part 2 NCAA Football Championship Open Thread
|
Main
|
The Morning Report 1/9/18 »
January 08, 2018
Monday Overnight Open Thread (1/8/18 )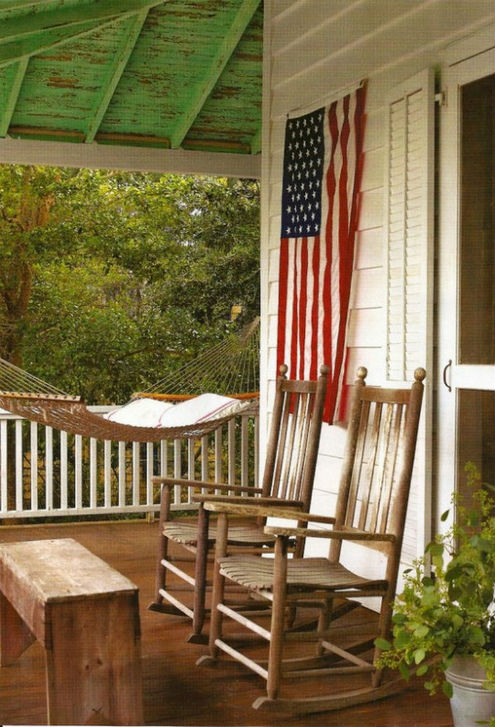 (Wait no more, The ONT is here.)
*****
Quotes of The Day
Quote I

I am for doing good to the poor, but I differ in opinion of the means. I think the best way of doing good to the poor, is not making them easy in poverty, but leading or driving them out of it. In my youth I travelled much, and I observed in different countries, that the more public provisions were made for the poor, the less they provided for themselves, and of course became poorer. And, on the contrary, the less was done for them, the more they did for themselves, and became richer. Benjamin Franklin

Quote II

Every socialistic type of government… produces bad art, produces social inertia, produces really unhappy people, and it's more repressive than any other kind of government. Frank Zappa
Quote III

Labor is prior to, and independent of, capital. Capital is only the fruit of labor, and could never have existed if labor had not first existed. Labor is the superior of capital, and deserves much the higher consideration. Abraham Lincoln
*****

Have you had too much sun? There is an app for that.
*****
The religion of peace and now The religion of patriotism
*****

Just what the hell is going on here?
*****

I love my country but I fear my government.

A whistleblowing memo by BLM chief investigator Larry Wooten charges that BLM chose "the most intrusive, oppressive, large scale and militaristic trespass cattle (seizure) possible'' against Bundy. He also cited a "widespread pattern of bad judgment, lack of discipline, incredible bias, unprofessionalism and misconduct, as well as likely policy, ethical and legal violations" by BLM officials in the case. BLM agents even "bragged about roughing up Dave Bundy, grinding his face into the ground and Dave Bundy having little bits of gravel stuck in his face'' while he was videotaping federal agents. Wooten also stated that anti-Mormon prejudice pervaded BLM's crackdown.
*****

Stalin and his regimes, Treasure Island Cannibal Island.

Nazino island is an isolated speck of land that sits in the middle of a river in Siberia. Nazino is about as far from civilization as you can get, so little goes on there these days. But Nazino has a dark past. It's a past hinted at by the island's unofficial name: "Cannibal Island."
*****
The ONT Musical Interlude

January 8, 1935, Born on this day, Elvis Aaron Presley, the King of rock 'n' roll. He had his first No.1 in 1956 with the US No.1 & UK No.2 single 'Heartbreak Hotel'. His first UK No.1 single was in 1957, with 'All Shook Up'. Presley went on to have over 100 US & UK Top 40 singles from 1956 - 2006. Presley is one of the most celebrated and influential musicians of the 20th century, with estimated record sales of around 600 million units worldwide. Elvis Presley died on August 16th 1977. via thisdayinmusic.com
***
1947, Born on this day, David Bowie English singer, songwriter, multi-instrumentalist, record producer, painter and actor. His first UK Top 40 single was the 1969 'Space Oddity' which became a UK No.1 in 1975, plus over 50 other UK Top 40 hits including five No.1's. Bowie has also scored two US No.1 singles, the 1975 'Fame' and 1983 'Let's Dance'. His music and stagecraft significantly influencing popular music and during his lifetime, his record sales, estimated at 140 million worldwide, made him one of the world's best-selling music artists. Bowie died from liver cancer at his New York home on 10 January 2016. via thisdayinmusic.com
*****

When life gives you slush make slurpees.
*****
There once was a broken pipe from Nantucket yadda, yadda, yadda......


Two million gallons of raw sewage has spewed from a broken pipe into Nantucket Harbor, with the equivalent of an Olympic swimming pool of feces-tainted outflow expected to surge into the ocean every day until it's fixed, a town public health official said.

The sewage main in the town's center is believed to have ruptured Thursday evening after frigid early-week temperatures jumped to 40 degrees during the snowstorm, then quickly back to sub-freezing levels, Nantucket Health Department Director Roberto Santamaria told the Herald.

Funny how municipalities are exempt from environmental laws. Where as John Q. Citizen would be fined and/or imprisoned.
*****

Please pass the munchies popcorn. Marijuana growers aren't green.

The nation's booming marijuana sector is struggling to go green.

Analysts and state regulators say the cannabis industry — including states that have legalized recreational pot and those that offer it only for medicinal purposes — is outpacing many other areas of the economy in energy use, racking up massive electricity bills as more and more Americans light up.

"The basic issue is the lighting intensity inside these grow facilities is much, much higher than anything else. They like these facilities brighter than an operating room," said Ron Flax, the chief building official in Boulder County, Colorado, who spearheads one of the nation's leading programs designed to incentivize weed producers to cut their power use.
*****

Obesity is on the rise in the USA.

WHY IS OBESITY GETTING WORSE? "It's so serious now that close to 40 percent of Americans are obese. The average woman in the United States today weighs about 168 pounds, or roughly the same as an average man in 1960."

This stupid article, however, jumps directly from telling us that obesity is a worldwide problem, to telling us that it's directly related to a unique "sickness in American society." And yet it's written by a professor of endocrinology, who presumably is supposed to be able to think logically.
*****
NSFW The trip of a life time or tonight's Genius Award Winner?

A naked American tourist was wrestled to the ground at an airport after reportedly overdosing on Viagra and strolling around naked.

Steve Cho is said to have wandered through the departure hall of Phuket International Airport, Thailand, destroying goods and yelling incoherently before throwing his own faeces at staff and terrified members of the public.
*****
Research into a diabetes drug is Tonight's Feel Good Story of The Day.
*****
Tonight's ONT has been brought to you by Office Olympics.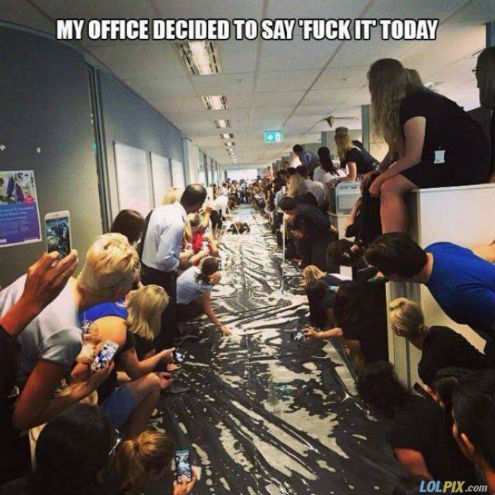 Notice: Posted with permission by AceCorp, LLC. Keep away from red headed step- children.


posted by Misanthropic Humanitarian at
10:00 PM
|
Access Comments