« Cowbell: Fed Raises Estimate of Fourth Quarter Growth to Nearly 4%
|
Main
|
The Morning Report 12/19/17 »
December 18, 2017
Monday Overnight Open Thread (12/18/17)
(A wonderful Christmas time at The ONT)
Quotes of The Day
Quote I

Courage is almost a contradiction in terms. It means a strong desire to live taking the form of a readiness to die. G.K. Chesterton
Quote II

The society that puts equality before freedom will end up with neither. The society that puts freedom before equality will end up with a great measure of both. Milton Friedman

Quote III

"For me, that means a vindictive, terminated employee's false allegations are enough for the Democratic Congressional Campaign Committee (DCCC) to decide not to support our promising campaign. We are in a national moment where rough justice stands in place of careful analysis, nuance and due process."Andrea Ramsey
Due process? You had your day in court unlike Roy Moore.
*****
Our very own JV Ranter had an excellent rant about the police in the USA. It seems that the USA is not the only country with police trouble.
Is police incompetence and downright immorality a universal problem?

His lawyers had repeatedly been refused access to records from the woman's telephone because police insisted that there was nothing of interest for the prosecution or defence, the court was told.

When a new prosecution barrister took over the case the day before the start of the trial, he ordered police to hand over any telephone records. It was revealed that they had a computer disk containing copies of 40,000 messages.

They showed that she continued to pester Mr Allan for "casual sex", told friends how much she enjoyed it with him and discussed her fantasies of being raped and having violent sex
(Although the Rant comments are turned off please don't try to comment or you could end up getting banned.)
*****

Another day, another story of sexual misconduct. This one is only 2 months old rather than 2 decades old.


Gene Simmons faces a lawsuit filed a woman who accuses the Kiss bassist of sexual misconduct during a November interview.

The woman, listed as "Jane Doe" in the lawsuit to protect her identity, alleges that Simmons made "several aggressive, unwanted sexual advances despite Jane Doe's active and clear discouragement" when the woman, an on-air personality at a local rock radio station, interviewed Simmons at San Bernadino, California's Rock & Brews restaurant. Simmons is a co-owner in the restaurant chain, which is also listed as a defendant in the lawsuit, the San Bernardino Sun reported.
Simmons is loaded and has the bucks to fight this, if he so chooses. It should be an interesting affair.
*****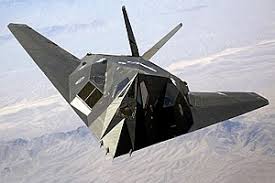 (Lockheed F-117)

The day that the Serbs did the impossible. They shot down F-117 Nighthawk.

The Lockheed F-117 Nighthawk was a stealth fighter that was so advanced for its time that it remained a secret for a long time. What made it so deadly was not only its extreme maneuverability but also its ability to be invisible.

The Serbs didn't know that, however, which is why they were able to shoot one down in 1999 – reputedly the only time such a plane had ever been destroyed.

It all began in 1999. The Federal Republic of Yugoslavia (FRY) had been fragmenting as various ethnic groups tried to carve out separate states for themselves. Among these were the Serbs who didn't want Albanians sharing their slice of the pie. This resulted in the former expelling and attacking the latter.
*****

Perhaps this young woman is not cut out for the University of Texas.

This University of Texas-Austin freshman went viral this weekend after posting a video detailing the horror story of her first ever college exam. In the video, Ann Mark shares her story of forgetting to bring a blue book to the exam, going to the wrong building, and running into glass windows while desperately sprinting across campus.
There are so many unasked questions in this piece. My thoughts? Suck it up Snow Flake Buttercup.
*****
The Left: Cutting the top tax rates make no sense.
The Realists: It's our money G-d Dammit.

The Republican tax reform bill, which US president Donald Trump is likely to sign into law next week, would lower the federal top marginal tax rate from 39.6% to 37%. Given the current state of the US economy, no part of the bill makes less sense.

The 37% rate was a last-minute surprise. In the process of reconciling their bills, the House and Senate ended up "compromising" on a lower rate than either originally passed. The House's bill did not lower the marginal tax rate at all, and the Senate's bill only lowered it to 38.5%. No explanation was given for the reduction
No explanation? OK, how about this? Those in the bottom brackets pay little to no taxes at all.

In 2014, the top 50 percent of all taxpayers paid 97.3 percent of all individual income taxes while the bottom 50 percent paid the remaining 2.7 percent.

The top 1 percent paid a greater share of individual income taxes (39.5 percent) than the bottom 90 percent combined (29.1 percent).
*****

Here at The ONT HQ we are about to purchase a chalk board. Why you ask? To keep track of who is who and what is what.

Most people can't appreciate the difficulties that opposite-sex couples disguised as lesbians go through. First of all, they suffer from a persecution complex by imagining what everyone else thinks of them as lesbians. But even worse than that, they have to pretend to be lesbians when in reality they are just regular heterosexuals. It's enough to drive a couple crazy.

That's why the New York Times gave a spotlight to one heterosexual couple disguised as lesbians who felt the sting of persecution.
*****
You're sixteen, you're beautiful and you're mine. Or how a 34 year old teacher from Oklahoma ended up in the unemployment line.
It only sounds good in the songs.
*****
The ONT speculates that no Moron was involved in this firearms buy back program.

While gun discussions often center on the topic of assault weapons, anti-tank weapons have never quite sparked the same level of debate.

A bazooka did, however, make its way safely and peacefully into the hands of a San Francisco police officer Saturday during the police department's annual gun buyback event.
*****
The ONT Musical Interlude
***
*****

Coffee consumption has 7 good reasons to drink it.

But most research on coffee consumption indicates that coffee is not bad for us, and is associated with some pretty impressive health benefits.

In most cases we can't say that coffee actually causes health benefits - the causal mechanism is unclear. But research does suggest that coffee drinkers are less likely to suffer from certain illnesses.

There are plenty of foods and drinks that most of us should consume less. But here's why coffee shouldn't be on that list.
*****

If ski trail signs were honest.
*****
"He reckoned he has spoiled Christmas for his family." No shit Sherlock Genius Award Winner.

A mum was devastated to learn her teenage son had accidentally spent an entire month of her wages playing FIFA. The unnamed Irish woman has now issued a warning for parents to be aware after her 14-year-old completely emptied her bank account just a few days before Christmas.
*****

A special Secret Santa is Tonight's Feel Good Story of The Day.

Christmas has come early for around 200 families in Pennsylvania.

An anonymous donor settled around $40,000 worth of layaway holiday gift bills at a Walmart store in Everett over the weekend, according to The Associated Press.

The big-hearted stranger, whom store staff have nicknamed "Santa B," pulled a similarly generous stunt at the same outlet last year.
*****

Tonight's ONT has been brought to you by Sound Advice.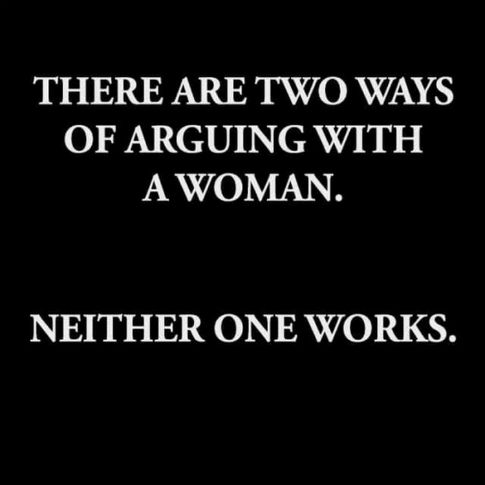 Notice: Posted with permission by AceCorp, LLC. All returns must be accompanied by original receipts. No exceptions.

posted by Misanthropic Humanitarian at
10:08 PM
|
Access Comments