« Open Thread
|
Main
|
The Morning Report 12/12/17 »
December 11, 2017
Monday Overnight Open Thread (12/11/17) 2 Weeks 'Til Christmas Edition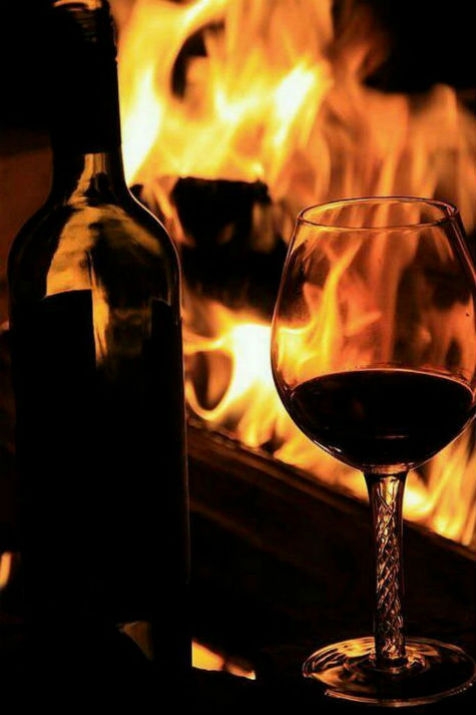 (Fire. Drink. ONT. Life is good.)
*****
Quotes of The Day
Quote I

"Isn't food important? Why not 'universal food coverage'? If politicians had given us 'universal food access' 20 years ago, today Democrats would be wailing about the 'food crisis' in America, and you'd be on the phone with your food-care provider arguing about whether or not a Reuben sandwich with fries is covered under your plan." Ann Coulter
Quote II

"A man can no more diminish God's glory by refusing to worship Him than a lunatic can put out the sun by scribbling the word 'darkness' on the walls of his cell." C.S. Lewis
Quote III

That is the reality of the custodial state. The people in charge see themselves as your caretakers, like a baby sitter or care giver. In reality though, you are their slave, because like a slave, you no longer control your body. They control where it is and what it is permitted to do. In this particular case. the state is trying to force this baker to perform his services for the homosexuals. The efforts to punish him are no different from a slave master flogging a runaway slave. It's to send a message to the rest of the slaves. The Zman
*****

I've never lost a child. I can't imagine the grief in losing one as the Sandy Hook parents did. However, the blame lies with Adam Lanza and not Remington Arms and Bushmaster Firearms.

He and family members of other victims have filed a unique lawsuit against the gun manufacturers of the AR-15, the powerful semi-automatic assault rifle that allowed Lanza to carry out his rampage so quickly and with such lethal capability. They claim the manufacturers, Remington Arms and Bushmaster Firearms, bear responsibility for the massacre.

............

After intense lobbying from the National Rifle Association, Congress passed the Protection of Lawful Commerce in Arms Act in 2005. Under the law, manufacturers cannot be held accountable when one of their weapons is used in a crime or mass shooting.

However, the law allows for a sliver of wiggle room if the plaintiffs can prove "negligent entrustment." In this case, the legal term means proving the manufacturers were reckless in that they knew they were selling deadly weapons and looking for violent young men as customers.
Remington and Bushmaster did nothing wrong. Adam Lanza did. Period. End of story. Sometimes bad things happen to good people. Unfortunately, that is life.
*****

The United States has an opioid crisis. Should the US copy Portugal's drug policy?

In 2001, nearly two decades into Pereira's accidental specialisation in addiction, Portugal became the first country to decriminalise the possession and consumption of all illicit substances. Rather than being arrested, those caught with a personal supply might be given a warning, a small fine, or told to appear before a local commission – a doctor, a lawyer and a social worker – about treatment, harm reduction, and the support services that were available to them.
........................
It is important to note that Portugal stabilised its opioid crisis, but it didn't make it disappear. While drug-related death, incarceration and infection rates plummeted, the country still had to deal with the health complications of long-term problematic drug use. Diseases including hepatitis C, cirrhosis and liver cancer are a burden on a health system that is still struggling to recover from recession and cutbacks. In this way, Portugal's story serves as a warning of challenges yet to come.

Despite enthusiastic international reactions to Portugal's success, local harm-reduction advocates have been frustrated by what they see as stagnation and inaction since decriminalisation came into effect. They criticise the state for dragging its feet on establishing supervised injection sites and drug consumption facilities; for failing to make the anti-overdose medication naloxone more readily available; for not implementing needle-exchange programmes in prisons. Where, they ask, is the courageous spirit and bold leadership that pushed the country to decriminalise drugs in the first place?
A rather long read. But, certainly an interesting read and thought provoking one as well.
*****
In 2016 it cost $50,224 in tuition and fees to attend Brown University. Brown a private Ivy League school is eliminating Student Loans.

Amid America's colossal student debt problem, an Ivy League school is providing an example of how institutions can help.

Beginning next school year, Brown University will eliminate all student loans in its undergraduate financial aid packages, replacing them with scholarships.

Following a $30 million fundraising effort launched in September, Brown administrators announced this week that 2,087 donors contributed toward the goal, and that the school, located in Providence, Rhode Island, plans to raise $90 million more to sustain the scholarship giving.
So, when do you public universities follow suit?
*****

Did not see this coming. Impeached judge becomes congress critter and then gets into more trouble.

WHO WOULD HAVE THOUGHT THAT A FEDERAL JUDGE IMPEACHED FOR CORRUPTION WOULD MISBEHAVE IF ELECTED TO CONGRESS? Another Congressional Victim Comes Forward – This Time With A $200,000 Settlement.. "It just won't stop. The latest congressional harassment case to hit the news involves Rep. Alcee Hastings (D-FL) and a former staff member of a congressional commission. The twist in this story is that the woman wasn't a congressional staffer but congressional employee. She was a member of the Helsinki Commission – a congressional commission that promotes international human rights. Oh, the irony. . . . Her settlement wasn't included in the payments released by the Office of Compliance, interestingly enough."
*****
The ONT Musical Interlude
***
*****
Shoe0nHead, an interesting take on Chromosome Crusaders. Of course NSFW
*****

Sometimes the best of intentions still results in being declared Genius Award Winner.

This is the second major residential fire in two weeks set by someone trying to kill bedbugs, according to the Cincinnati Fire Department.

Fire officials have a word of advice for anyone wanting to get rid of the persistent pests:

"Get a professional," Freel said.
*****
Falling off the wagon, Tonight's Feel Good Story of The Day.

The man was bleeding from his wrist and asked Wang to drive him to the tallest mountain in the area so he could kill himself, the report said.

The quick-thinking driver decided to try to halt the attempt, but pretended that he also wanted to take his own life.

He then suggested that the pair should have a drink on the mountain first and bought several bottles of baijiu and two bottles of beer.
*****
Tonight's ONT has been brought to you by Creative Gift Giving.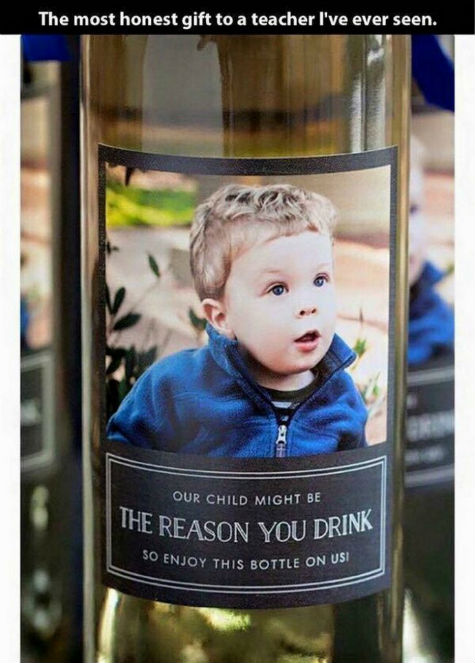 Notice: Posted with permission by AceCorp, LLC. Where triggering is a national past time.

posted by Misanthropic Humanitarian at
10:03 PM
|
Access Comments