« It's Official: Ivy League Students Are Children
|
Main
|
EMT 11/25/17 »
November 24, 2017
Black Friday ONT
Happy Black Friday! I hope all of you are rested from the feasting yesterday. I have a lot of links left over because I pretty much limited last night's ONT to Thanksgiving related stuff, so let's dive right in. We open with the eternal question: Is Die Hard a Christmas movie?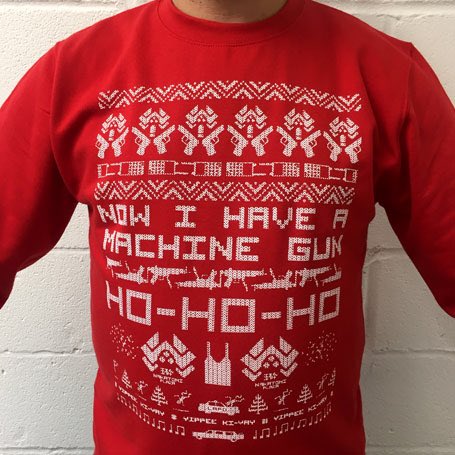 Millennials

Seems those feisty Millennials are inventin' again. This week, they invented water fountains.

Instead of That $5 Water Bottle at Airports, Filling Stations

Special bonus invention: Vending machines!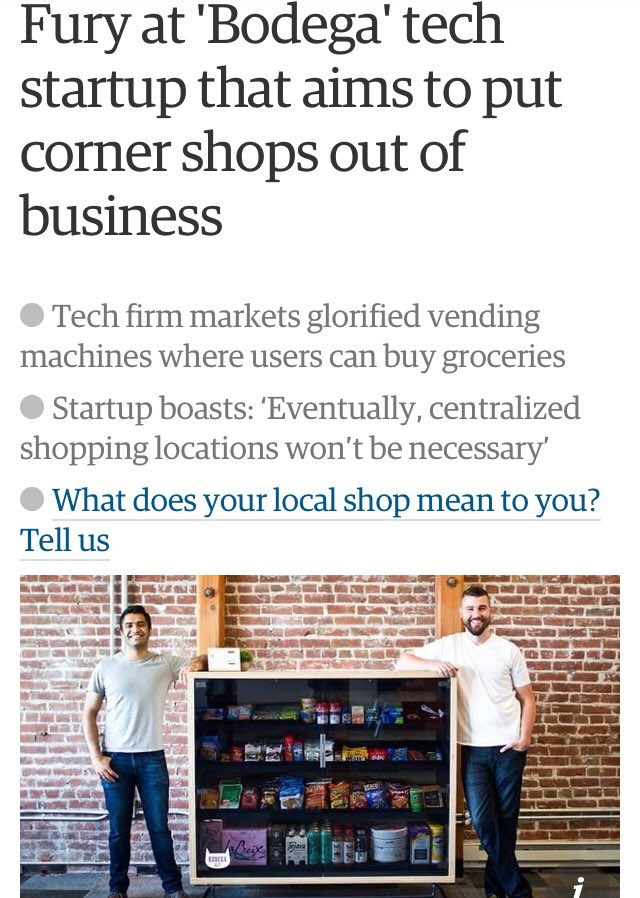 I can't wait until one of them reads about the old automats from the depression era. We'll be bombarded right and left with their brilliant new idea for a "self-service restaurant"!


Wacky Wavy Arms!
For those of you that like these things, here's an entire video of them:

I like the Hillary one at around 9 minutes.

Twitter News
Twitter may be getting ready to purge conservatives from their site on December 18th. At least that's the theory this guy lays out here. They are going to start tracking the websites that users visit via the embedded Twitter button on such sites. Go to the wrong site and BLAMMO! You're gone. Seems to me this would be easy enough to beat, just use a dedicated browser only for Twitter. Still, as (if?) the reigns of power slip further out of Proggy hands, we can expect more of this type of attempt at control.
Related:
Minor Violations Lead to Massive Prosecution Fees in Two California Desert Towns
Seems a couple of towns hooked up with a couple of law firms to create quite a racket. People who get fined for minor violations also get huge bills from the law firms for the cost of prosecuting them. And THIS, ladies and gentlemen, this RIGHT HERE, is the problem with government. Government has a monopoly on the legal use of force, and if it is not tightly monitored by a vigilant citizenry, then powerful groups will always start to manipulate it for their own benefit. ALWAYS.

Why I Hate Canada
I vacationed in the Northwest Territories this past summer, and I don't think a day went by without my being tackled by a random naked guy.

Problematic

Blackfriars Priory School principal explains how awkward covered statue was bungled
Blackfriars Priory School in Australia commissioned a statue of St Martin de Porres feeding loaves of bread to poor children. Certainly a noble act, a fine example for the students of the school. Except...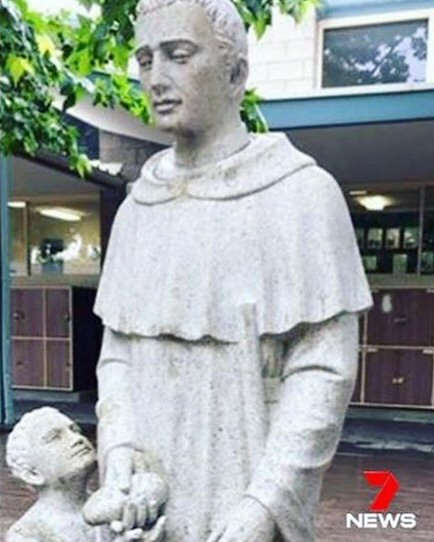 Timing
The Weather Channel sent a camera crew to record the implosion of the old Georgia Dome. They arrived early, and took their time to find just the right angle for the event. Everything was perfect, and as the countdown commenced, they went live to the video feed:

This one benefits from sound

Thank You, President Trump
National Review, of all places, published this article.
This Thanksgiving, Thank Donald J. Trump
• The Dow Jones Industrial Average, NASDAQ, and S&P 500 all hit record highs on Tuesday. The Wilshire 5000 Index calculates that some $3.4 trillion in new wealth has been created since President Trump's inauguration and $5.4 trillion since his election. Fueled by the reality of deregulation, expectations of lower taxes, and a new tone in Washington that applauds free enterprise rather than excoriate it, the economy is on fire.

• Atop the second quarter's 3.1 percent increase in real GDP, and 3.0 in 3Q, the New York Federal Reserve Bank predicts that 4Q output will expand by 3.8 percent. This far outpaces the feeble average-annual GDP growth rate of 1.5 percent on President Obama's watch. Meanwhile, the IMF expects global GDP to rise by 3.5 percent this year. So much for a Trump-inspired "global recession."

• Unemployment is at 4.1 percent, a 17-year low. New unemployment claims in September were at their most modest since 1974. Goldman Sachs on November 20 "lowered our unemployment rate forecast to 3.7 percent by end-2018 and 3.5 percent by end-2019." According to the Wall Street powerhouse's chief economist Jan Hatzius, "Such a scenario would take the U.S. labor market into territory almost never seen outside of a major wartime mobilization."

• American companies have been expanding operations here rather than shipping jobs overseas. Corning, for instance, announced a $500 million investment in new U.S. production, launching 1,000 positions.
More at the link.

Sure to be Controversial
Michael Vick reimburses creditors in rare debt payback
I understand the wrath directed at Michael Vick for the despicable things he did to his dogs, and I share it. I also understand that everyone claims to have "changed" after they get caught doing wrong. I also realize that most don't change, but some do. The way they act gives you a clue as to whether their contrition was genuine or not. Taking the very unusual route of paying back creditors at $.99 on the dollar because of a personal belief that it's wrong to stiff people doesn't change what happened to those dogs, but it is the act of someone with a personal sense of honor. In this at least, kudos to Vick.

Alberta Oil Peon's Kids
I don't know if AOP has kids, but if he does, this is how I imagine them spending the weekend. It almost worked too, all they needed was a tensioner for the chain (and probably a hand throttle).

You Will Never Be This Woke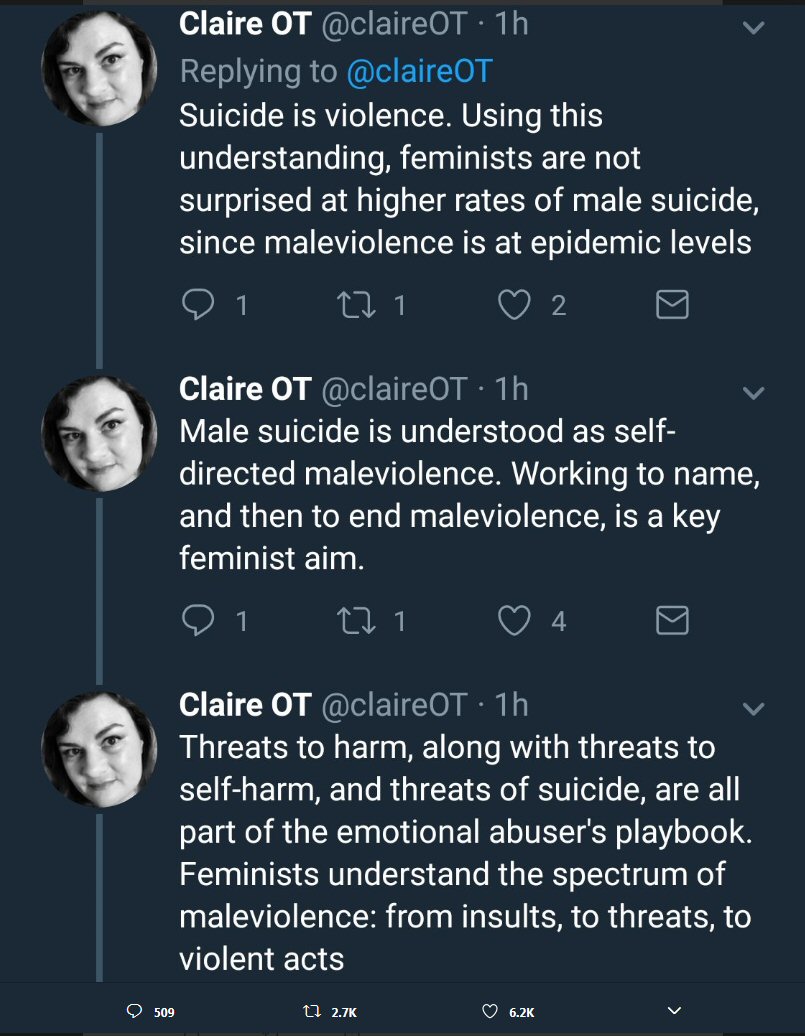 And a good thing too. Also, The easily offended are offended...again. After 30 years, someone finally noticed that Apu from The Simpsons could be considered a stereotype, unlike every other character on the show. Thank goodness for that.
History and the Left

JFK, Monster
Why Stalin Starved Ukraine
Tonight's ONT brought to you by Big Dick. I know I'd love to have one.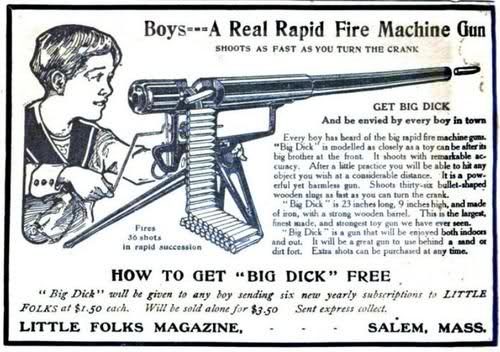 The Yahoo Group longs for a simpler time, when it was perfectly normal for boys to play with their Big Dicks.


posted by WeirdDave at
09:00 PM
|
Access Comments