« Happy Thanksgiving Eve!
|
Main
|
The Morning Report 11/23/17 »
November 22, 2017
Wednesday Overnight Open Thread (11/22/17) Thanksgiving Eve Edition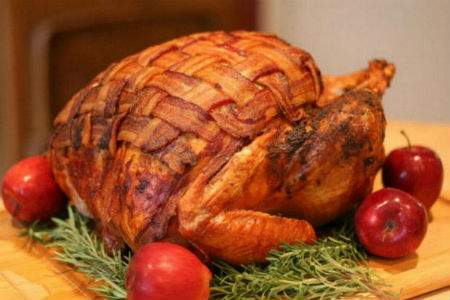 (dark,white or bacon?)
*****
Quote of The Day
Washington, D.C.
October 3, 1863
By the President of the United States of America.
A Proclamation.
The year that is drawing towards its close, has been filled with the blessings of fruitful fields and healthful skies. To these bounties, which are so constantly enjoyed that we are prone to forget the source from which they come, others have been added, which are of so extraordinary a nature, that they cannot fail to penetrate and soften even the heart which is habitually insensible to the ever watchful providence of Almighty God. In the midst of a civil war of unequalled magnitude and severity, which has sometimes seemed to foreign States to invite and to provoke their aggression, peace has been preserved with all nations, order has been maintained, the laws have been respected and obeyed, and harmony has prevailed everywhere except in the theatre of military conflict; while that theatre has been greatly contracted by the advancing armies and navies of the Union. Needful diversions of wealth and of strength from the fields of peaceful industry to the national defence, have not arrested the plough, the shuttle or the ship; the axe has enlarged the borders of our settlements, and the mines, as well of iron and coal as of the precious metals, have yielded even more abundantly than heretofore. Population has steadily increased, notwithstanding the waste that has been made in the camp, the siege and the battle-field; and the country, rejoicing in the consciousness of augmented strength and vigor, is permitted to expect continuance of years with large increase of freedom. No human counsel hath devised nor hath any mortal hand worked out these great things. They are the gracious gifts of the Most High God, who, while dealing with us in anger for our sins, hath nevertheless remembered mercy. It has seemed to me fit and proper that they should be solemnly, reverently and gratefully acknowledged as with one heart and one voice by the whole American People. I do therefore invite my fellow citizens in every part of the United States, and also those who are at sea and those who are sojourning in foreign lands, to set apart and observe the last Thursday of November next, as a day of Thanksgiving and Praise to our beneficent Father who dwelleth in the Heavens. And I recommend to them that while offering up the ascriptions justly due to Him for such singular deliverances and blessings, they do also, with humble penitence for our national perverseness and disobedience, commend to His tender care all those who have become widows, orphans, mourners or sufferers in the lamentable civil strife in which we are unavoidably engaged, and fervently implore the interposition of the Almighty Hand to heal the wounds of the nation and to restore it as soon as may be consistent with the Divine purposes to the full enjoyment of peace, harmony, tranquillity and Union.
In testimony whereof, I have hereunto set my hand and caused the Seal of the United States to be affixed.
Done at the City of Washington, this Third day of October, in the year of our Lord one thousand eight hundred and sixty-three, and of the Independence of the United States the Eighty-eighth.
By the President: Abraham Lincoln
William H. Seward,
Secretary of State
*****

The true story of Thanksgiving.
*****
Tomorrow, when you don't want to watch the NFL, check out this classic episode of WKRP in Cincinnati.

Don't have time to watch the entire episode?
*****

In case you wanted to drop a turkey or two out of a plane. It's legal for now.

The annual, reasonably disgraceful tradition of an "anonymous" pilot dropping live turkeys from hundreds of feet in the air in Yellville, Arkansas, continued this fall, with several birds dropped on Oct. 14. The FAA said then they were looking into it, but it conceded to HuffPost on Saturday that there was nothing they could do to stop it.

Officials say the event, which is known locally as the "turkey drop," is out of their control, because the pilot doesn't appear to be breaking any state or local laws. The FAA told HuffPost they examined their own statutes relating to the matter and came to the same conclusion.
Types.
Deletes.
Never mind.
*****
What will be a point of contention at the Dinner Table tomorrow? Trump/Clinton, Bears/Packers, Yankees/Red Sox? Green Beans, fruit or vegetable?

Whether you love them or want to eradicate them from the Earth, you'll probably see green beans on your Thanksgiving table this year.

And since you can't avoid them, you may as well impress your relatives with this fun bean fact: the green bean is actually not a vegetable, but a fruit.

At least to a botanist, anyway.
As long as they have Campbell's Golden Mushroom Soup and a boat load of French's French Fried Onions on them I really don't care.
*****

Are you entertaining tomorrow? Are you feeding the gang turkey? How to carve that bird.
*****
In just a few short hours Black Friday will be here. Need some extra cash for those presents?

4. Donate a Testicle. The payout for this is $35,000

On a episode of "Extreme Cheapskates "a Las Vegas man figured out a way to make some money by signing up for medical trials. He saved himself more than $750. That inspired him to take it one step further. Most recently he also agreed to donate one of his testicles. But they didn't just leave him hanging. They replaced it with an artificial one and paid him $35,000. It was reported that he used the money to purchase a Nissan 370 Z.

Roger Goodell and The JEF need not apply.
*****
*****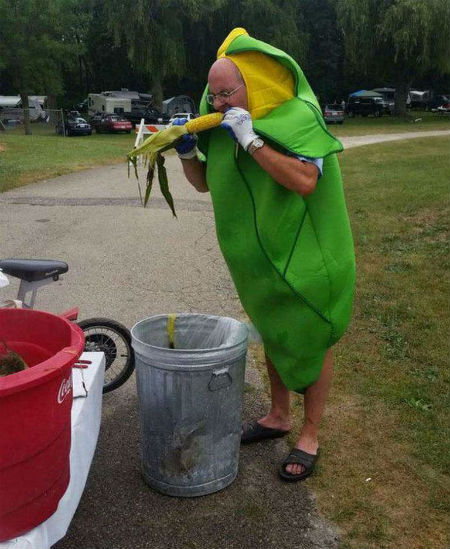 (Fruit or vegetable?)
*****
Over the river and through the woods to Grandmother's house we go. Hopefully Midway Airport isn't in the path.
*****
The ONT Musical Interlude
***
***
1950, Born on this day, Tina Weymouth, bass, Talking Heads, (1983 US No.9 single 'Burning Down The House', 1985 UK No.6 single 'Road To Nowhere'), Tom Tom Club, (1981 UK No.7 single 'Wordy Rappinghood'). via thisdayinmusic.com
***

There's no place like home. Right Toto?
*****

Thanksgiving and other holiday dinners often include alcohol. How to set the mood.

The desired mood of your Thanksgiving meal should determine what type of alcohol you serve: red wine for a sleepy, relaxed atmosphere or spirits for a sexy, confident air. That's the conclusion of a new survey analyzing how different types of alcohol make people feel. The reasons behind the feelings aren't fully understood, but researchers say there are clear trends in the emotions certain alcoholic beverages brought out in 30,000 people, aged 18 to 34, from 21 countries. For example, more than 60% said red wine made them feel sleepy, while 53% said it made them feel relaxed, reports the Guardian. Similarly, nearly 60% of participants said spirits made them feel confident and energetic, while 42% said spirits made them feel sexy.
Let me guess, puking up a 12 pack on your host's shoes is not a good idea?
*****

Do you have a nap planned for tomorrow? Don't blame it on the turkey.

Here's the lowdown: turkey contains the amino acid L-tryptophan, which produces sleep-promoting serotonin and melatonin. But turkey has about the same amount of tryptophan as other meats. It may even have a built-in secret weapon against sleepiness: an abundance of protein, which can regulate insulin levels and actually combat fatigue. So don't blame the turkey for your tiredness; the heavy load of carbs that made up the rest of the meal are likely the culprits. Here's what turkey really does to your body.
*****

The ONT always pulling for you. How to win the wishbone wish.
*****

Having guests over for the big weekend? A little advice for you breakfast good shoppers. Use a cart when carrying those cinnamon rolls.
*****
What is David Wesley Wright thankful for? Genius Award Winner.
*****
Ho, Ho, Ho Green Giant Tonight's Feel Good Story of The Day.
*****
Tonight's ONT has been brought to you by Shenanigans.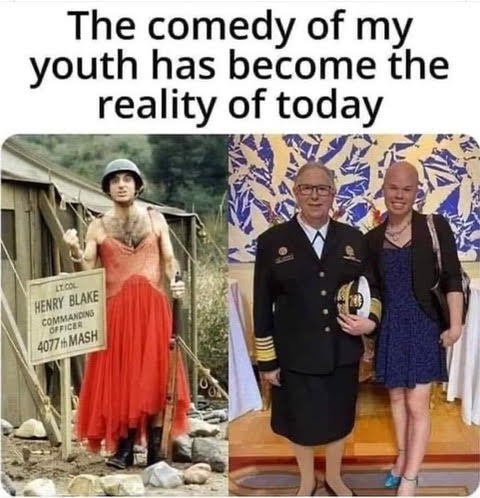 Notice: Posted with permission by AceCorp, LLC. Where we are always thankful for you and your patronage. Good night.

posted by Misanthropic Humanitarian at
10:08 PM
|
Access Comments