« Another Accuser of John Conyers Comes to Light
|
Main
|
The Morning Report 11/22/17 »
November 21, 2017
Tuesday Overnight Open Thread (11/21/17)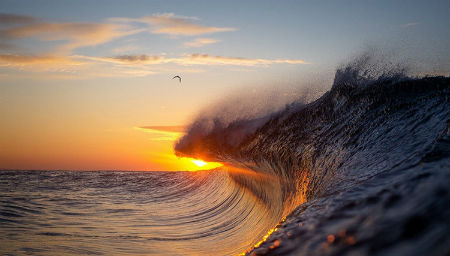 *****
Quotes of The Day
Quote I

We see soldiers in the media as sort of faceless characters, or sometimes just as the front of the conflict when unfortunately service in Israel isn't a choice." Mayan Toledano
Quote II

""Also in business environments, rubbing your penis against people — known as Frotteurism, in case you're wondering — masturbating in front of them, or even showing your penis is wrong and humiliating and possibly illegal,

In fact, doing these things in almost all environments is wrong and possibly illegal." Charles Blow
Quote III

Man is fond of counting his troubles, but he does not count his joys. If he counted them up as he ought to, he would see that every lot has enough happiness provided for it. Fyodor Dostoevsky
*****
Falling into the category of, You Can't Make This Shit Up. Our betters continue deficit spending on "Environmental Justice."

The Environmental Protection Agency is spending $1.2 million on "environmental justice."

The agency will award 10 grants to nonprofit organizations and religious groups, according to a grant announcement released earlier this month.

"EPA defines 'environmental justice' as the fair treatment and meaningful involvement of all people regardless of race, color, national origin or income with respect to the development, implementation, and enforcement of environmental laws, regulations, and policies," the announcement states. "Fair treatment means that no one group of people, including racial, ethnic, or socioeconomic groups, should bear a disproportionate share of the negative environmental consequences resulting from industrial, municipal, and commercial operations or the execution of federal, state, local, and tribal environmental programs and policies."
Thanks a lot Richard M. Nixon.
*****

On a lighter note, Boys will be boys 'til their peckers weigh a pound. Yeah, I remember that one from my first boss 45 years ago.

The Navy has confirmed that one of its aircrews stationed at Whidbey Island was responsible for skydrawing a crude penis above Okanogan County in Washington state. A lot of people in the area took pictures of the wiener (that must have been an awesome ride home on the school bus), and the Navy is investigating further, saying "The Navy holds its aircrew to the highest standards and we find this absolutely unacceptable, of zero training value [Editor's Note: that's debatable] and we are holding the crew accountable." Wow, so apparently this is frowned upon. Just not in my book. In my book that is ear-to-ear smiled upon and an omen of good fortune and a bountiful harvest.
*****
Heartbreaking. Just. F*cking. Gut wrenching. Homelessness has struck the college professor ranks.

With the rising costs of higher education, it makes sense that instructors would be making a decent wage. Unfortunately, in many cases you'd be wrong. Colleges and universities have historically used a tenure system in which faculty are offered tenure-track jobs, appointments with a great salary and benefits that allow them to teach and produce research and ultimately become permanent faculty once they've demonstrated their scholarship.

More and more, institutions of higher learning are moving toward hiring adjunct or contingent faculty members. Teaching just one or two classes per semester, these temporary faculty rely on incredibly small stipends and have no job security at all. Some are even homeless.
If you can't make a living as a teacher educator there is something wrong with you.
*****

Ambition. Drive. Zeal. Meet Mr. & Mrs. Bruce Beach. If not Morons then definitely a motion to make them members of the Horde.

In the quiet Canadian village of Horning's Mills, 100 km north of Toronto, lies the 12.5-acre homestead of Bruce and Jean Beach. On the surface, the land appears to be a typical rural property, but buried deep under those green fields is the largest private nuclear fallout shelter in North America- The Ark Two.

Bruce Beach's famous nuclear shelter measures a staggering 10,000 square feet, and is primarily made up of 42 old school busses encased in concrete and buried under 14 feet into the ground. The Ark Two was designed to accommodate 500 people for several months and is equipped with everything you could possibly need to survive, from giant supplies of food, a private well, full plumbing, redundant fuel generators, to a dentist's chair and even a daycare.
Photos and a video accompany the story.
*****

Don't criticize us while you subsidize us. The NFL comes out against the GOP Tax plan. Poor little spoiled rotten millionaires might have to pay for their own damn stadiums.

The NFL has come out against House Republicans' tax cut bill, putting the league out on a political limb even as it deals with the fallout from national anthem protests.
Other big pro sports leagues are staying out of the fight, but a spokesman for the National Football League said teams don't want to lose a special tax break that allows them to use tax-free bonds to build stadiums.

The NFL says it deserves the break because new stadiums create jobs.
Just ask the people of St. Louis and San Diego to mention but just a few on how that is working out.
*****
You know things aren't going to work out well when you and your spouse can't decide on a name for your spawn child. Judge tells off father on using girl's preferred name.

Mr Justice Baker said the man and woman had argued over what the girl's name should be since she was born. He said the girl, who lived with her mother, had been registered with two names when born. Her mother opted to use one name, which she liked, and her father the other.

Throughout her life the parents have been at loggerheads over the issue of the child's name,' the judge said. 'The father has persisted in calling her (one name) whereas the mother has preferred (another) and as she has grown older the child has herself indicated a preference for (her mother's choice)'.

OK class, what is The ONT rule? Don't stick.........
*****
The ONT Musical Interlude
November 21, 1980, Don Henley was arrested after a naked 16-year old girl was found at his home in Los Angeles suffering from a drug over-dose, he received a $2,000 fine with two years probation. via thisdayinmusic.com
***
November 21, 1981, Queen and David Bowie were at No.1 in the UK with Under Pressure. They recorded the song together when both acts were working in a German recording studio. It was David Bowie's first released collaboration with another recording artist. via thisdayinmusic.com
*****

My guess is Jay Guevara, Rhomboid, Caligirl & some other CA Morons don't obey these traffic signs.
*****
Nothing to be thankful for? Just when are our past sins forgiven?

It's that time of year again; one can smell the pumpkin pies, the turkeys, and the celebrities signaling their virtue at the expense of American traditions.

Big Bang Theory actress Mayim Bialik posted a video to Youtube on November 16 explaining the 4 reasons why she doesn't like Thanksgiving. Buried underneath the milder complaints of "eating copious amounts of food" and the proximity of Thanksgiving to the Jewish traditional version of Thanksgiving, Bialik brought up a ridiculous reason to loathe an American holiday:

"History is written by the winners. I grew up coloring pictures of pilgrims and indigenous people -- we called them Indians when I was a child -- having this beautiful Thanksgiving together. The truth is, European invaders came to this land, took it from the indigenous people, raped, pillaged, gave them all sorts of diseases, called it their own, and desecrated a culture. It is one of the grossest examples of genocide in recent history and much as I don't want to think about that, it's really hard for me not to think about that when I think about Thanksgiving."
Me? I'm thankful I don't watch TV or know this self-centered bitch.
*****
As my youngest child would say, It sucks to suck.

Months after her infamous photo shoot with the bloody decapitated head of a fake President Donald Trump, comedian Kathy Griffin is now claiming she is in the "middle of a Hollywood blacklist."

In a new video posted on YouTube, Griffin claimed she is still "getting a lot of online hate from trolls who think I've lost my mind" following her controversial anti-Trump stunt.

"Don't be too hard on me. I'm fully in the middle of a Hollywood blacklist," Griffin said. "I just want you guys to know, when I get home, I do not have one single day of paid work in front of me."
For every action there is a reaction.
*****
Charles Manson is rotting in hell. Meet Diane Lake, a former Manson family member who testified against him.


Fourteen-year-old Dianne Lake didn't rebel against her parents in the late 1960s as so many of the era's youth did. She conformed to their wishes—by joining the Manson Family, whose demonic leader, Charles Manson, died Sunday at 83.

Introducing her to marijuana in eighth grade, opening their home to a crowd akin to Penelope's suitors (one of whom absconded with their daughter for a nude photo session), turning her loose at Wavy Gravy's Hog Farm, where she met a couple who made themselves a trio, and pulling Dianne from school so that the family could live a nomadic existence in a bread truck, Ma and Pa Lake made home a place where the heart wasn't. When Lake's dad, tripping on LSD, sawed down the legs on her dining room table because it told him that it wanted to be shorter, some other voice encouraged Dianne to find another family.

She writes in her new book, Member of the Family, that she found the father she had been looking for in Manson, a 34-year-old, guitar-picking ex-convict whose musical lessons came via Ma Barker's confederate Alvin Karpis—the only FBI Public Enemy #1 taken alive—and whose philosophy came from diverse sources, including Scientology, Dale Carnegie, the Bible, and Adolf Hitler. Lake's parents encouraged Manson to look out for her and gave their blessing to her defection from their family to his. "The actual contrast couldn't have been clearer: My actual family didn't seem to care one way or the other about what happened to me so long as I wasn't causing any problems for them," Lake writes. "My new family, however, clearly felt I was supposed to be with them."
*****

Principle, sometimes you just have to stand up for what you believe in.

During the gasoline shortage of 1979, New York state ordered a $7 minimum purchase of gas at stations, to stop people topping up. Frank Makara's tank would only hold $5.05 woth of gas, but he had to pay the full $7 minimum anyway. Outraged, he sued the BP station that charged him the $7, and took his suit all the way to the supreme court... which refused to hear the case. He ended up spending over $100 to try to recover $1.95.
*****
Playing engineer, Choo-Choo. Genius Award Winner.
*****
The world is evil, the world isn't fair, but just once in awhile all of that can be forgotten especially in Tonight's Feel Good Story of The Day.
*****
Tonight's ONT has been brought to you by Translation.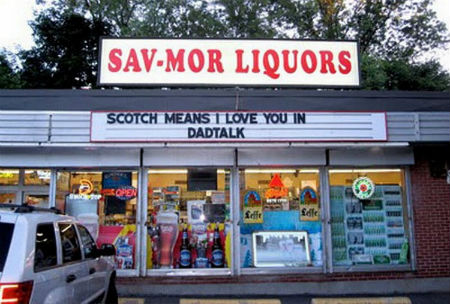 Notice: Posted with permission by AceCorp, LLC all rights preserved pickled.

posted by Misanthropic Humanitarian at
10:06 PM
|
Access Comments