« Weird News Dump
|
Main
|
Saturday Gardening Thread: Lookin' a little seedy [KT] »
November 18, 2017
Thread before the Gardening Thread: The Gods of the Market Place [KT]
Serving your mid-day open thread needs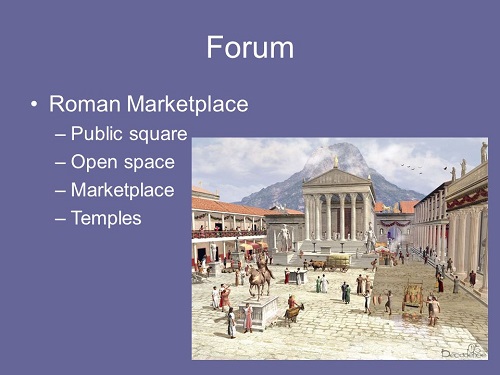 The Forum is connected to the Marketplace, etc.
Happy Saturday, Horde! What a week. It's been kinda of hard for me to keep up with the latest approved opinions from our Gods of the Marketplace. The ground seems to be shifting under some of them. In the midst of all this, a troll-type guy in another venue accidentally reminded me of the video in which Bill Whittle recited Kipling's poem, The Gods of the Copy Book Headings. You may have seen it. It's below the fold if you would like to watch it again.
When Whittle re-worked Kipling's poem for modern ears, he replaced "Gods of the Market Place" with "Gods of the Here and the Now". That phrase takes on added meaning for me this week, with all the transitory moral posturing that has been going on. Prostration to each new pronouncement is still expected, it seems.
What statement from the Mount Olympus network surprised you the most this week?
Kipling's "Gods of the Copybook Headings" also became Whittle's "Gods of Wisdom and Virtue" for the purposes of the video. Speaking of Wisdom and Virtue, Maggie's Farm linked a piece on A Europe We Can Believe In. It includes 36 conservative tenets and is signed by a number of European intellectuals. I can hear the howls from the Gods of the Here and the Now. But it included some interesting ideas:
Paradoxically, Europe's multicultural enterprise, which denies the Christian roots of Europe, trades on the Christian ideal of universal charity in an exaggerated and unsustainable form. It requires from the European peoples a saintly degree of self-abnegation. We are to affirm the very colonization of our homelands and the demise of our culture as Europe's great twenty-first century glory--a collective act of self-sacrifice for the sake of some new global community of peace and prosperity that is being born. . .

There is a great deal of bad faith in this thinking. Most in our governing classes doubtless presume the superiority of European culture--which must not be affirmed in public in ways that might offend immigrants. Given that superiority, they think that assimilation will happen naturally, and quickly. In an ironic echo of the imperialist thinking of old, Europe's governing classes presume that, somehow, by the laws of nature or of history, 'they' will necessarily become like 'us'--and it is inconceivable that the reverse might be true.
This was followed by a different point further down the page:
Only empires are multicultural.
Take a look. What do you think?
Hope you have a great pre-Thanksgiving weekend. Doing anything interesting?

posted by Open Blogger at
11:16 AM
|
Access Comments