« EMT 11/12/17
|
Main
|
Coming Out Of The Closet.... »
November 12, 2017
Sunday Morning Book Thread: 11/12/2017
Bodleian Library, Oxford University, England
One of my first book quests was for the second and third installments of a very exciting and interesting (for a 13-year-old) Science Fiction novel called The Persimmion Sequence, by an unknown author called Don J. Fretland. I had a buddy who also liked Sci-Fi, and he found the book as fun as I did, so off we went into the wilds of 1970s NYC to find another copy, and hopefully to get the rest of the series, which was touted in the first, but was mysteriously absent from the simple pre-internet searches we could conduct.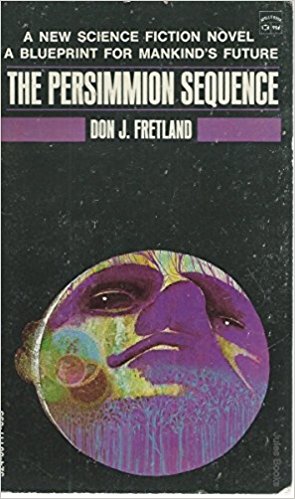 We even had the smarts to contact the publisher, who didn't respond to two nagging teenagers. But we never found the book, which was frustrating, but the hunt sure was fun.
Many years later I decided to find the complete work, and managed to get all three! I reread the first installment, and found that it was an awkwardly written but well-planned and interesting story. The second and third? Wow...a hot mess.
But...what a blast to revisit that search! I wonder if my buddy did the same thing.
******
As more and more of us become comfortable with Kindle-style readers, what is the future of printed books? I like them both, but there a few categories in my that will remain printed and bound forever. Dictionaries are so wonderful as big, heavy, ponderous tomes that go thud when you put them down on the desk. Looking up one word is a flash on an electronic systems, but there is something so satisfying about a dictionary that gives you a glimpse of strange and wonderful words just a few entries away from your original search. That's the kind of experience that is difficult to replicate with digital books.
******
Moron A.M. Sterling has published his novel, but I will let him describe it....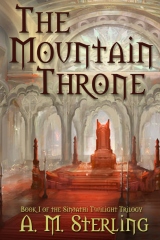 It is a fantasy novel at the point where the genre Venn diagrams of 'Dark,' 'Low,' and 'Epic' overlap. All three labels are partially accurate, but the industry types who have commented have put it into 'Epic.'

It is a well-developed setting with a complex plot that manages not to be a Gordian Knot, but it is really a character story. No unchanging archetypes here. Even the secondary characters got high marks from my early readers. Theme is wrapped up with the characters. There are three protagonists and, while they share a common plot, their individual portions carry different themes: mystery and discovery, political intrigue and warring loyalties, and espionage and escape. The characters change quite a bit over the course of the story.

For those who like to be moved by art, you will be pleased to hear that real tears were shed by several of my alpha readers. There is a humorous blurb on the back cover to that effect.
The Mountain Throne: Book I of the Sindathi Twilight Trilogy (Volume 1)
Plus it has a map. A really cool map. And I am a sucker for maps!
******
And a note from Moron and author Hans G. Schantz, who gives us a heads-up about a couple of books.....
Wanted to make sure the Moron Horde knows that Daniel Humphreys' excellent A Place Outside the Wild now has a sequel. A Place Called Hope is the kind of smart, action-packed zombie thriller we've come to expect from Humphreys - and it's just $0.99 for a limited time.

Also, my own The Hidden Truth will be on sale this week for $0.99. My most recent reviewer learned about The Hidden Truth thanks to you...
Support your local Moron!
[Wasn't that a movie?]

&topic=world_news">

posted by CBD at
09:00 AM
|
Access Comments