« #Concerned! Egg McMuffin, Cruise Director Kristol Propagandize for Democrat Virginia Gubernatorial Candidate
|
Main
|
In Early Drafts of Comey's Memo on Hillary's Emails, He Found Her "Grossly Negligent," Satisfying the "Intent" Part of the Law »
November 07, 2017
RUSSIAN LAWYER WHO CONNIVED MEETING WITH TRUMP JR. MET WITH FUSION GPS CO-FOUNDER BEFORE AND AFTER MEETING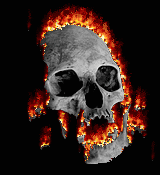 #FusionCollusion.
As a friend kept telling me, and as I've only recently agreed: this was an op from start to finish.
By the way, I think this woman's name is pronounced vessel-knit-skya.
The co-founder of Fusion GPS, the firm behind the unverified Trump dossier, met with a Russian lawyer before and after a key meeting she had last year with Trump's son, Fox News has learned. The contacts shed new light on how closely tied the firm was to Russian interests, at a time when it was financing research to discredit then-candidate Donald Trump.

The opposition research firm has faced renewed scrutiny after litigation revealed that the DNC and Hillary Clinton's campaign paid for that research. Congressional Republicans have since questioned whether that politically financed research contributed to the FBI's investigation of Russian collusion with the Trump campaign --making Fusion's 2016 contacts with Russian interests all the more relevant.

The June 2016 Trump Tower meeting involving Donald Trump Jr. and Russian lawyer Natalia Veselnitskaya occurred during a critical period. At that time, Fox News has learned that bank records show Fusion GPS was paid by a law firm for work on behalf of a Kremlin-linked oligarch while paying a former British spy Christopher Steele to dig up dirt on Trump through his Russian contacts.

But hours before the Trump Tower meeting on June 9, 2016, Fusion co-founder and ex-Wall Street Journal reporter Glenn Simpson was with Veselnitskaya in a Manhattan federal courtroom, a confidential source told Fox News. Court records reviewed by Fox News, email correspondence and published reports corroborate the pair's presence together. The source told Fox News they also were together after the Trump Tower meeting.
It looks like FusionGPS wasn't just engaging in "passive measures" like research and smears. It looks like they were also attempting active measures to compromise Trump.
Why? For Hillary? Or for their Russian paymasters in case Trump won the election?
Or is it just a case of the interests of two different clients happily aligning?
Visual Representation: Below, a photograph of the collusion between Russia, Hillary, Fusion GPS, and Fusion's embeds in the media.
Honeypot? Set-Up?
PJ Media speculated that Veselnitskya might be a plant, and Rush Limbaugh said he suspected a "set-up."
I do not doubt that the #SmartSet and #NeverTrump crew called this all crazy conspiracy mongering by racist populist nationalists.
They're so smart. I wish I could be wrong all the time like the Smart Set.